Maybe you're starting college this semester or just want to redecorate your dorm to kick off the new school term. Either way, I bet you're super excited about personalizing your dorm room.
There are lots of decisions to make, lots of Pinterest pins to save, and lots to buy. Deciding on bedding, wall art, lights, storage, etc. can get overwhelming. Especially when you're not sure what theme or aesthetic you're going for.
I'm here to help! I rounded up 10 complete dorm room ideas from Dormify – an entire store dedicated to all things dorm rooms. These dorm room ideas are all shoppable, so you can get the exact look! Dormify takes the brainwork out of decorating by creating ready-to-buy dorm room ideas. I put together some of their best looks in different styles. If haven't heard about Dormify you can read about them here.
Whether you prefer easy and simple decorations or want to get creative with some cool stuff, your dorm bedroom should reflect your personality and style. This list has something for every girl. The challenge is deciding which look to choose! Take a look at these beautiful dorm room ideas. You're gonna love these!
Pin This For Later!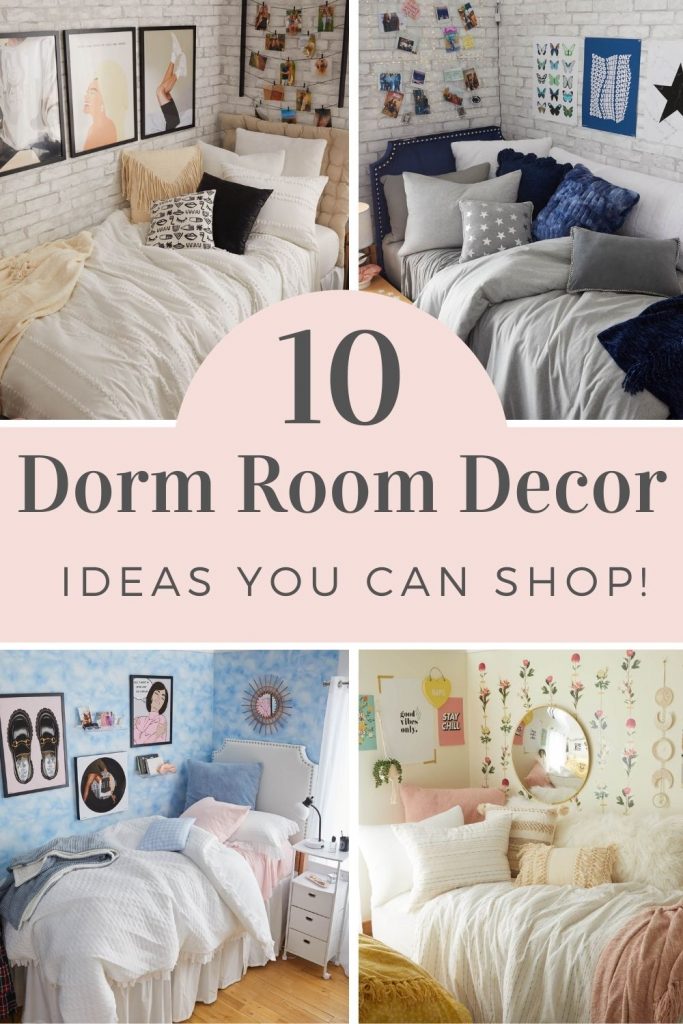 **This page may contain affiliate links. If you purchase something through these links, I may receive a small commission. You will NOT pay more for products purchased through these links. I only recommend products that I love and trust! **
10 Inspiring Dorm Room Ideas – Get The Look!
On The Boardwalk Dorm Room
Shop This Peachy, Neutral Room Here On Dormify
Wild Soul, Boho Dorm Room
Shop This Boho Dorm Room Here On Dormify
Forever Bloom Dorm Room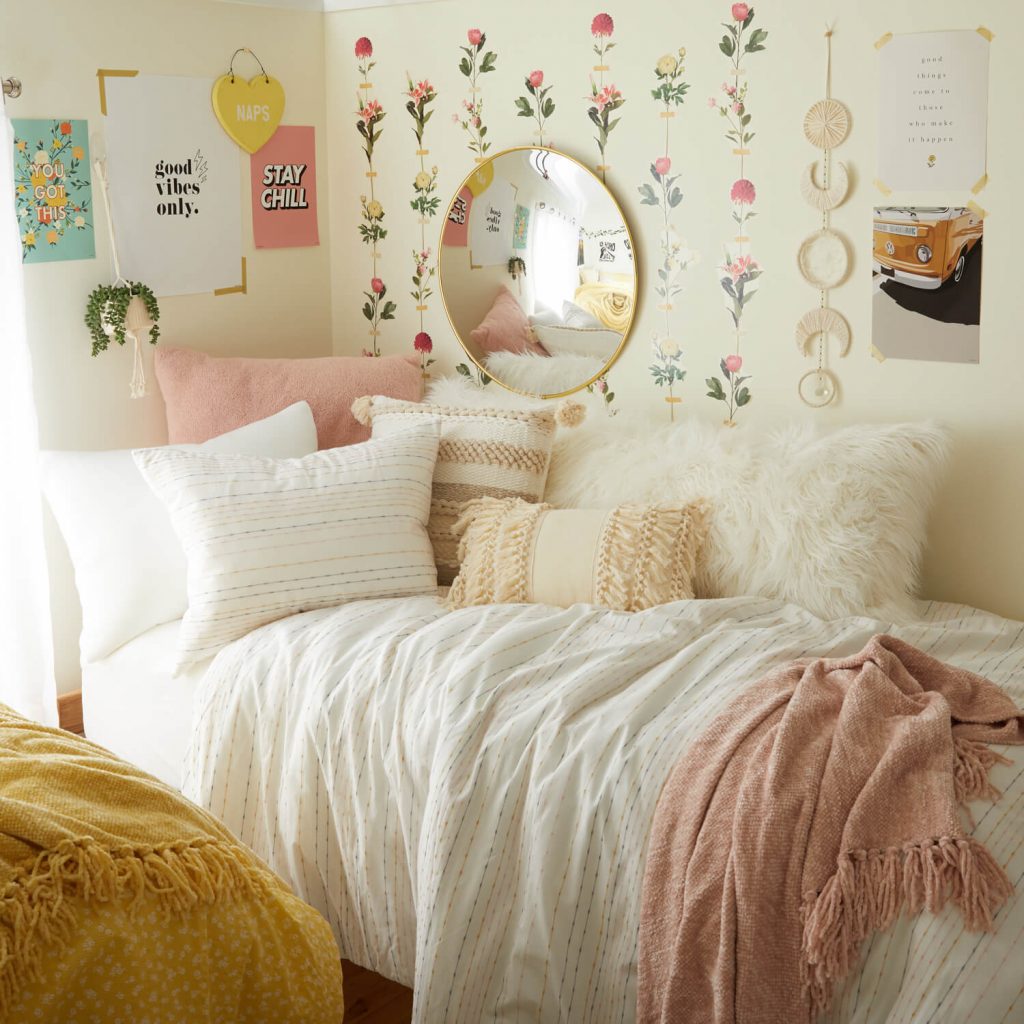 Shop This Floral Dorm Room Here On Dormify
Varsity Dorm Room Decor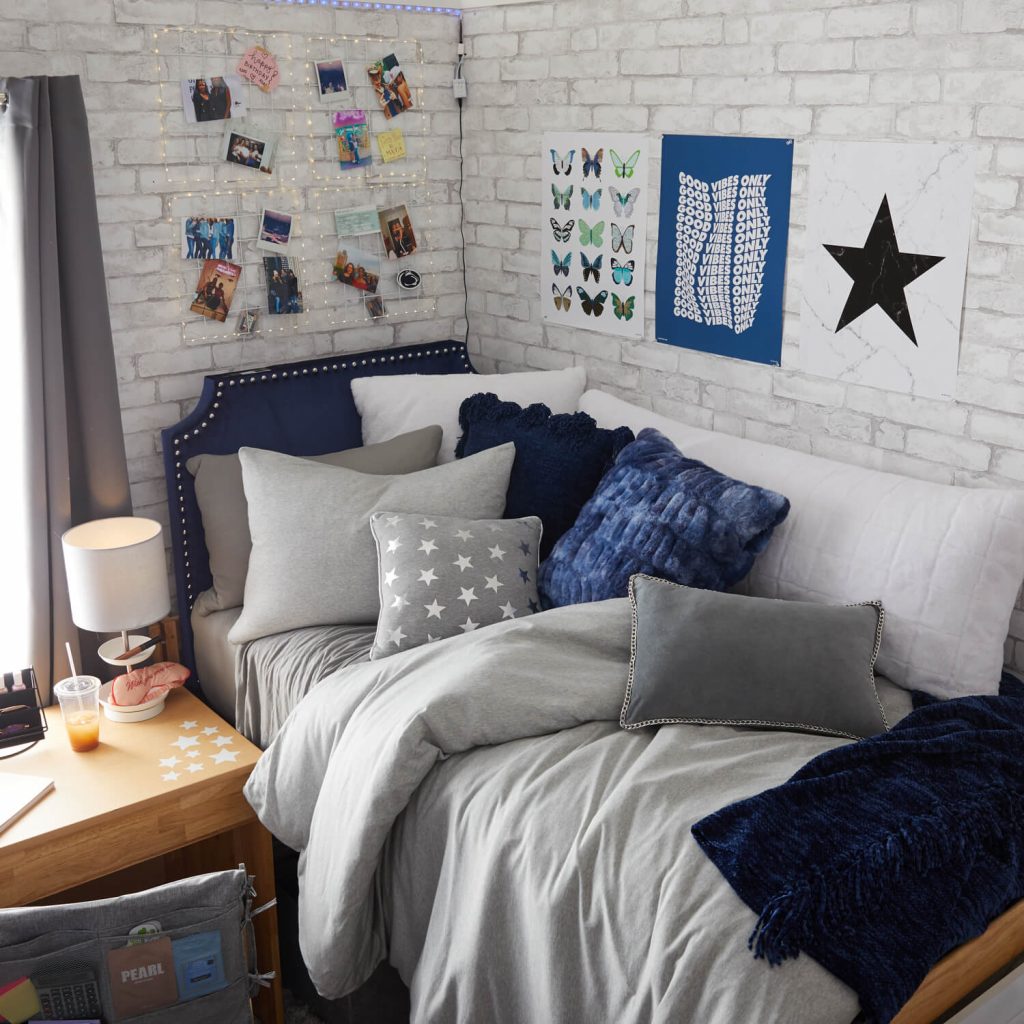 Shop This Varsity Dorm Room Here On Dormify
Sunbeam Room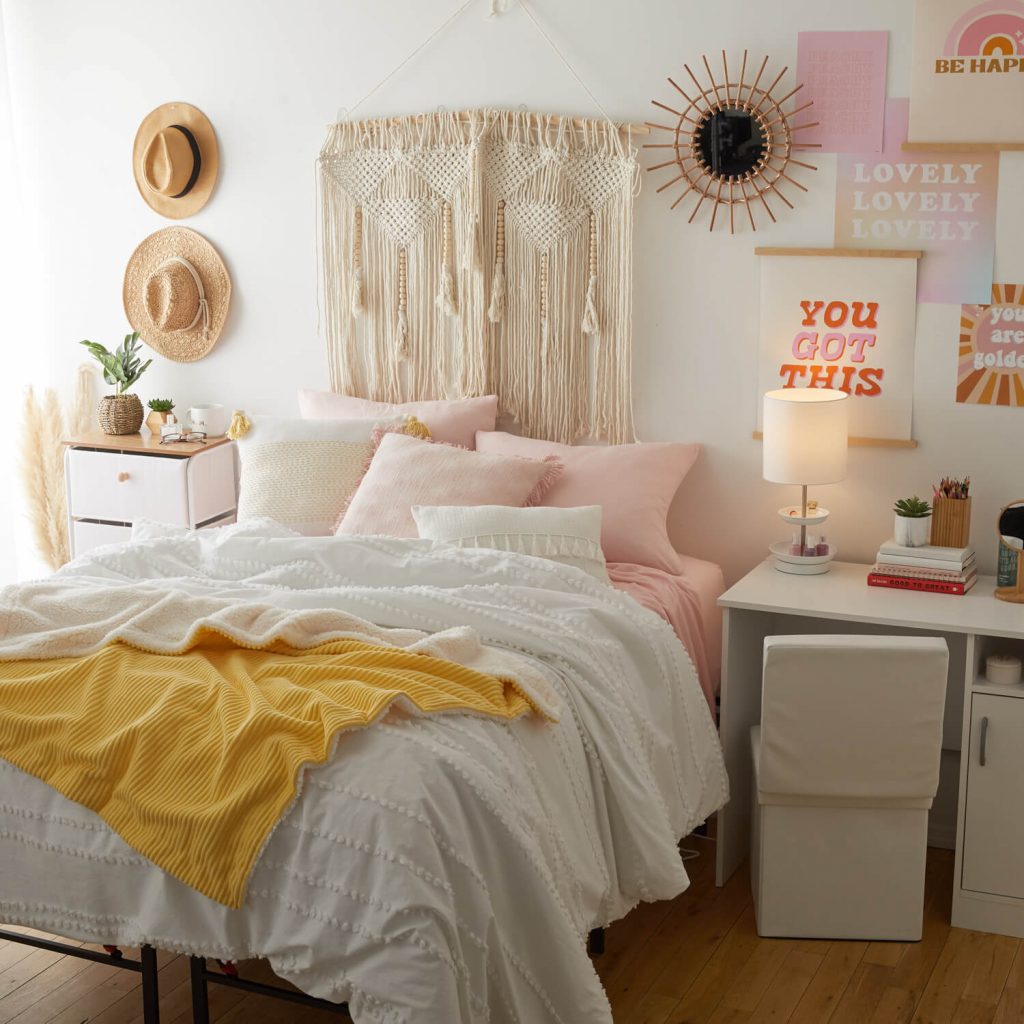 Shop This Dorm Room Here On Dormify
Future CEO Dorm Room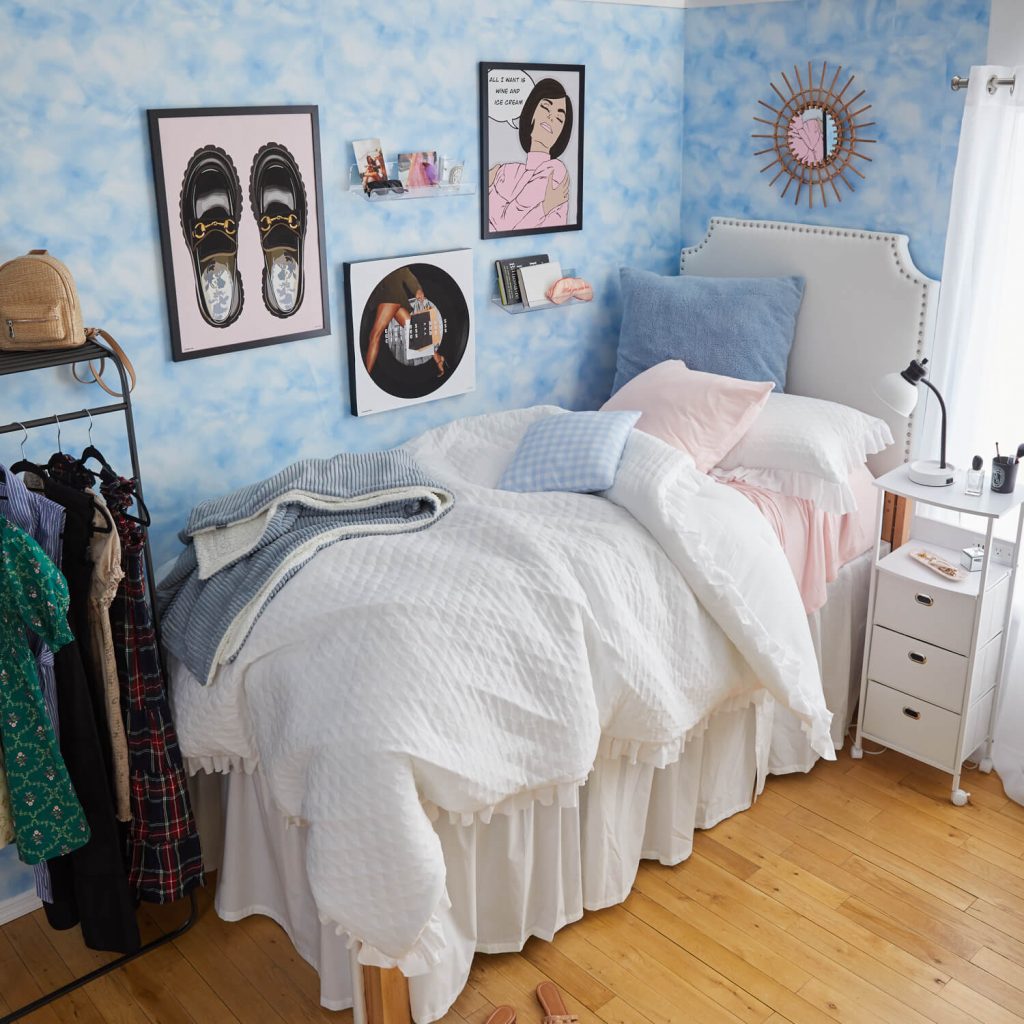 Shop This Dorm Room Here On Dormify
Ivy League Dorm Room Decor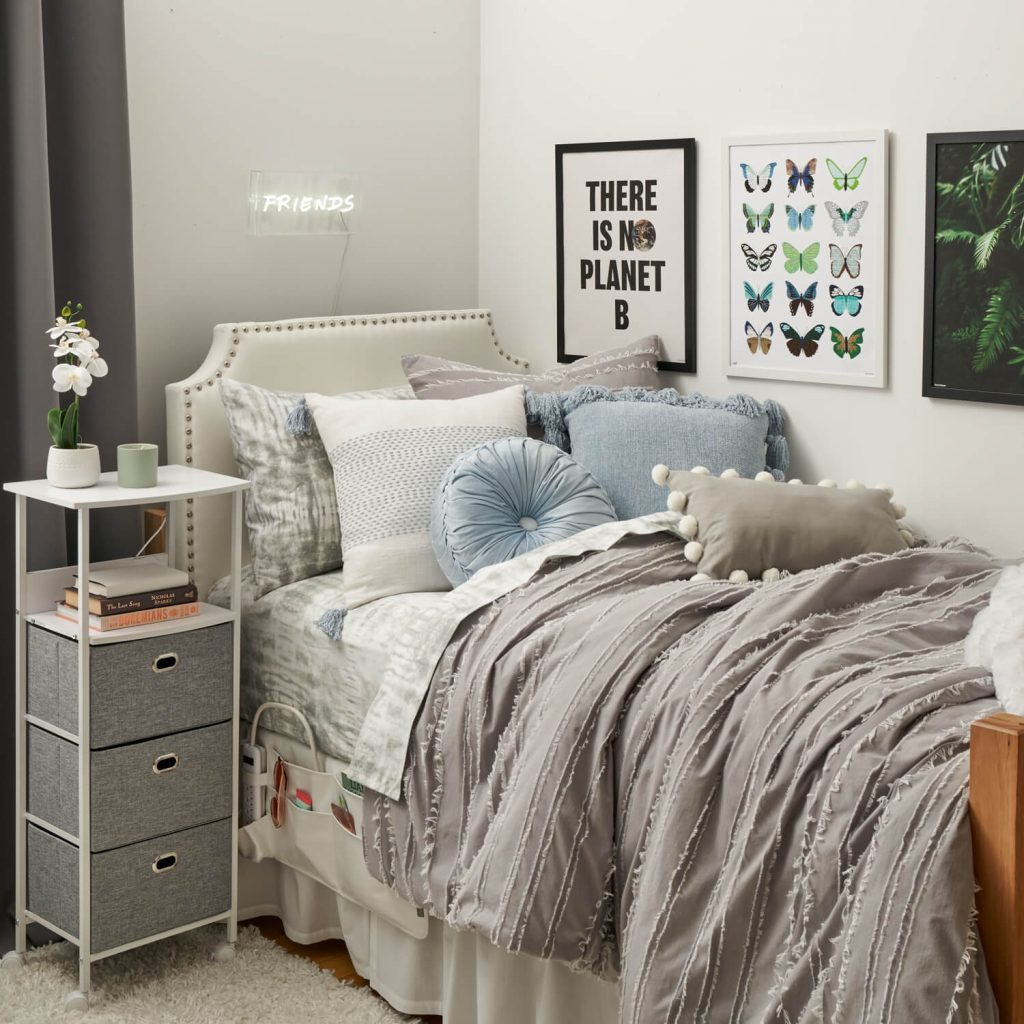 Shop This Ivy League Dorm Room Here On Dormify
Rise & Shine Dorm Room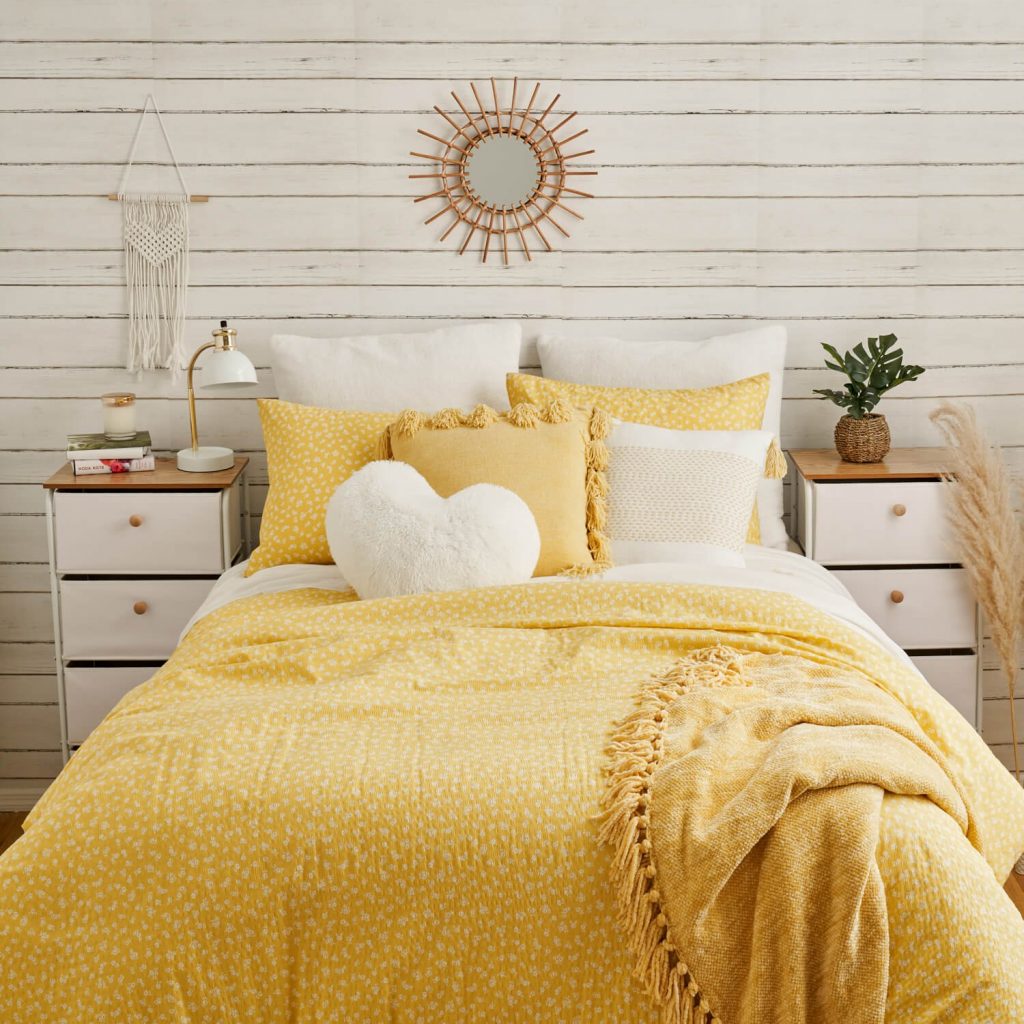 Shop This Sunny Dorm Room Here On Dormify
Shades Of Grey Dorm Room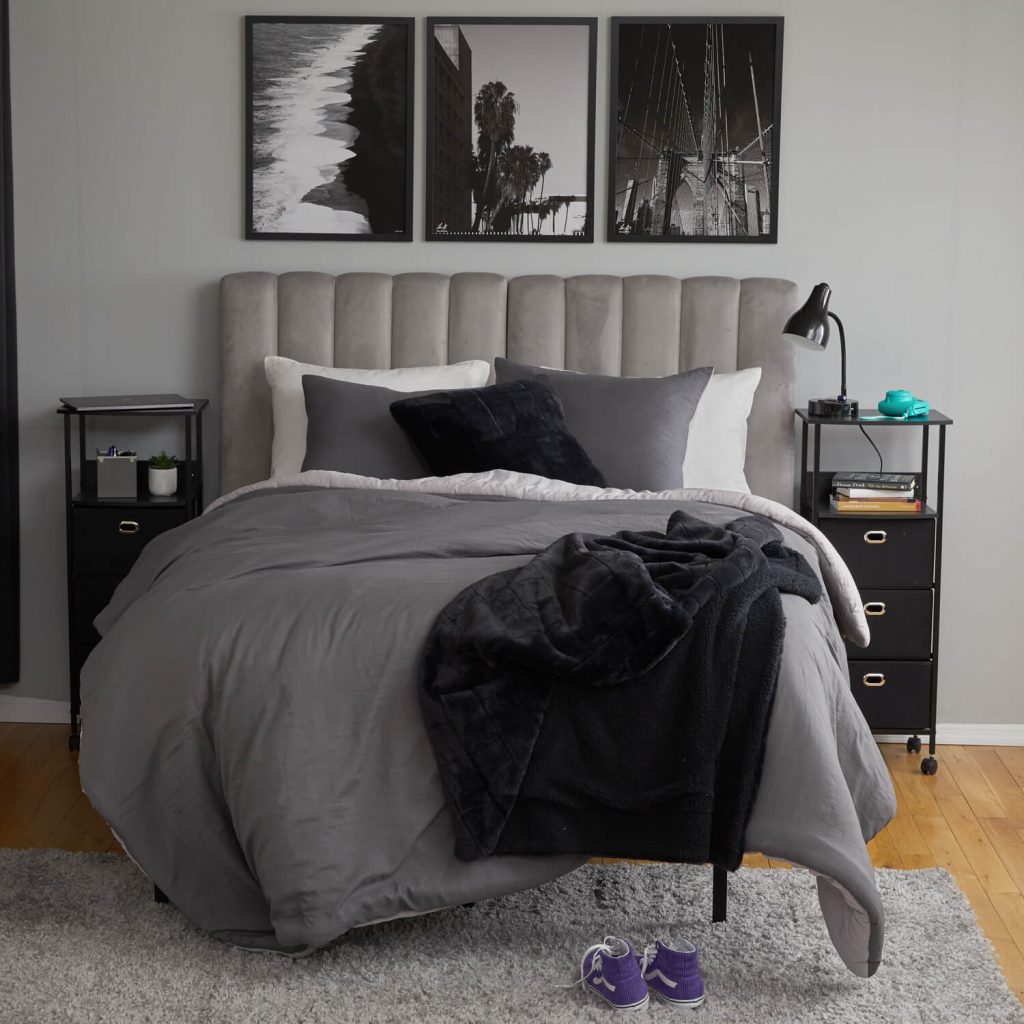 Shop This Grey & White Dorm Room Here On Dormify
Simply Chic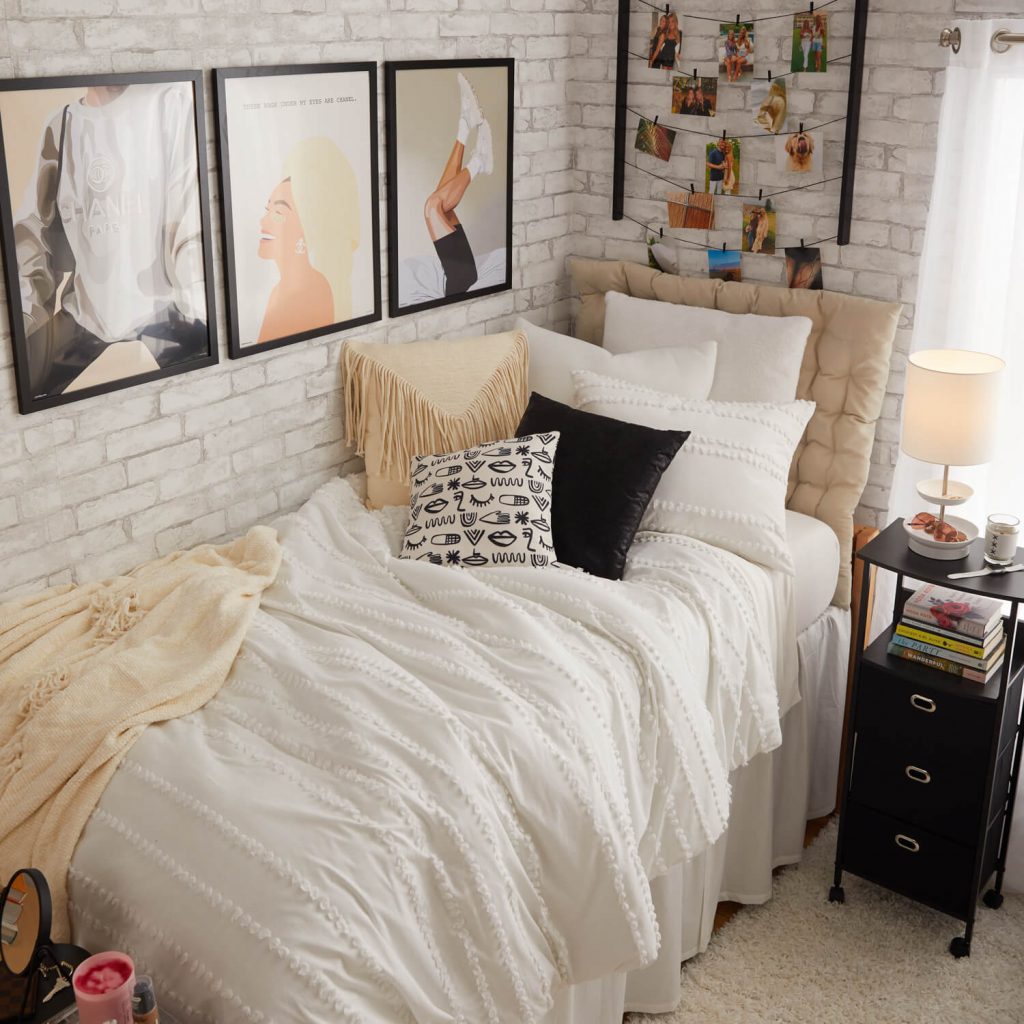 Shop This Chic Dorm Room Here On Dormify
Where To Buy Dorm Stuff?
Many of these retailers have a dedicated section for dorm room decor and essentials. I've linked to those specific pages for easy browsing. Explore!

Dormify – As you may have already noticed, Dormify is the place for beautiful dorm room decor. But they also have a lot of furniture and storage essentials.
Amazon – ATTENTION STUDENTS! Students with a .edu email can get a Free 6 Month Trial at Amazon Prime Student. Prime Student comes with many of the perks of an Amazon Prime membership plus college-exclusive benefits. Get access to exclusive deals and promotions for college students with fast and FREE Shipping!
Society 6 – Currently has a Back-To-School section filled with funky artwork, tapestries, bedding, and desk essentials.
Zazzle – Design your own Posters, bedding, tapestries, and coffee mugs!
Pottery Barn Teen – Perfect for all your college essentials
Urban Outfitters – has an "On Campus" section featuring beautiful bedding, cool small-space solutions, and FUN decor accessories!
The Container Store -has a dorm-specific section on their website that contains all the storage and organization essentials you need for a dorm room.
Money Saving Tips for College Shopping
The best way to save money when shopping online is with Rakuten.
Rakuten is an online cashback website.
When you sign up for an account with them and install their cashback browser extension, they automatically find coupons and discounts for you as you do your online shopping at thousands of stores.
Then, they send you a check (or PayPal deposit) every three months with all the money you saved during that period!
You can sign up for Rakuten here. This is a super-easy way to save money when shopping for dorm stuff.
Hope This Helps.
Happy Dorm Room Shopping!
Related:
Want More Small-Space Ideas?
Don't Forget To Pin This For Inspiration Later!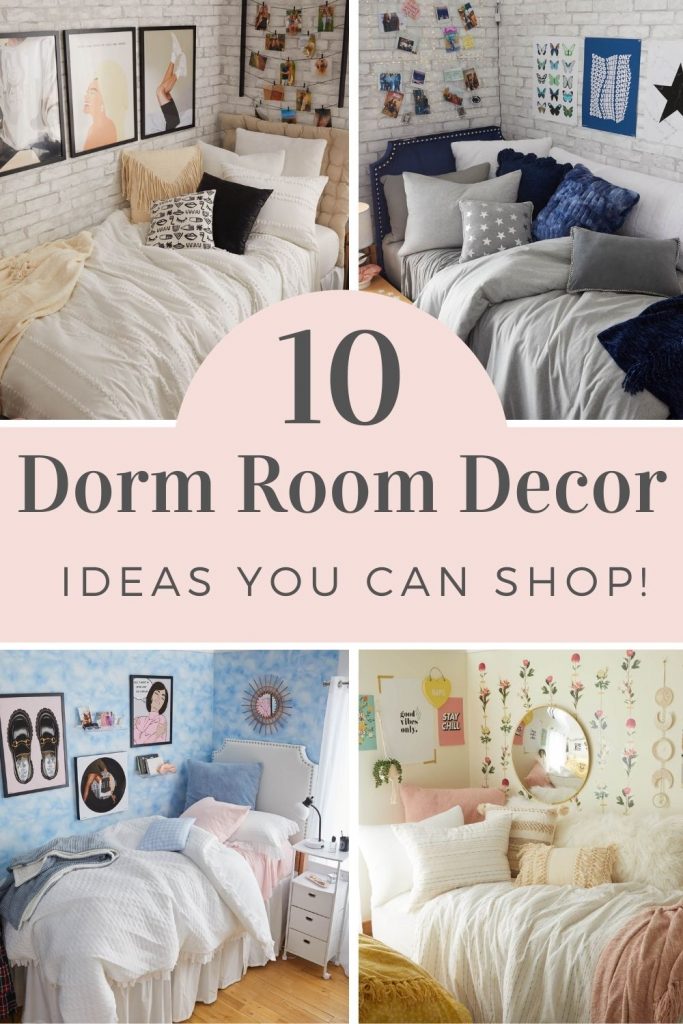 Latest On The Blog:
---