If you're looking for a small modern credenza to add extra storage and style to your space, I rounded up 14 stylish options for you to consider!
Society 6 launched its furniture collection back in 2019. Since then I've been wanting to include a few pieces on this blog. Mainly because they're perfect for small spaces! Better late than never, right?
The collection includes coffee tables, side tables, benches and counter stools, and more. But the credenzas are by far my favorite piece. They're versatile, compact, and hello…extra storage!
Choose between two different wood options and two leg colors, plus thousands of possible door prints designed by Society6 artists. These small credenzas make a stylish entryway cabinet for small spaces and can add extra storage in a small kitchen or living room.
They're also really easy to put together. Society6 even has a step-by-step guide on how to assemble your credenza.
Pin This For Later!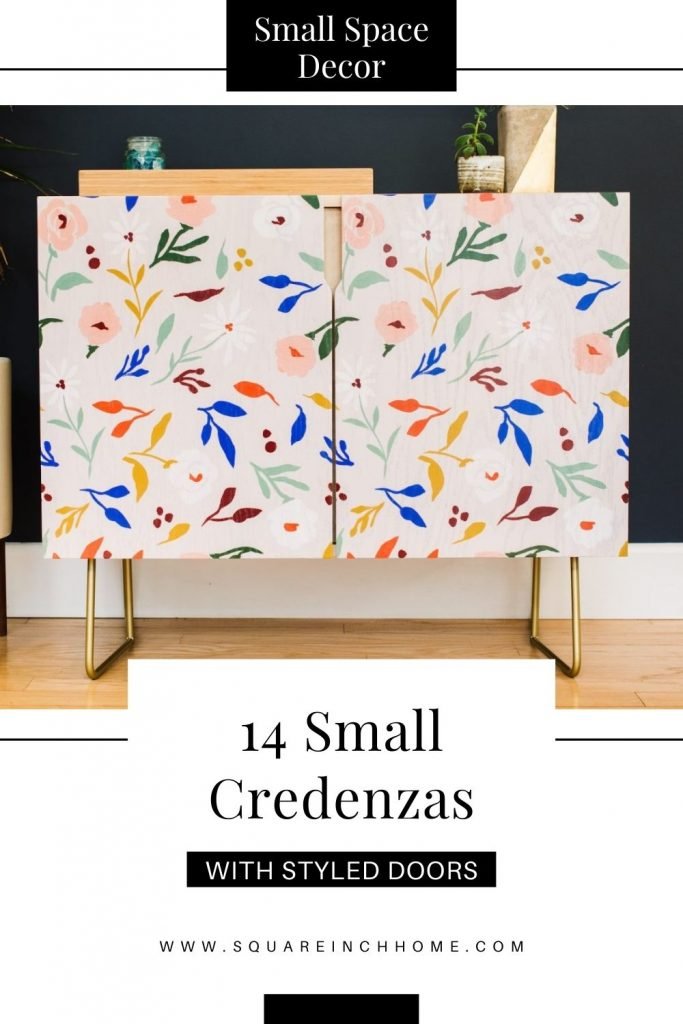 *This page may contain affiliate links. If you purchase something through these links, I may receive a small commission. I only recommend products that I love and trust! **
If you haven't heard of Society6, it's an international community that fosters creativity and new talent by producing over 60 different products, from art prints and apparel to home decor and textiles. Artists can apply their art to any of these products, which Society6 then produces, fulfills, and compensates the artists.
Every purchase pays an independent artist! By decorating and furnishing your home with items from Society6, you're not only supporting and empowering artists but you're creating a home filled with original design not easily found elsewhere – it's an artful win-win for everyone!
These credenzas will take any room to the next level!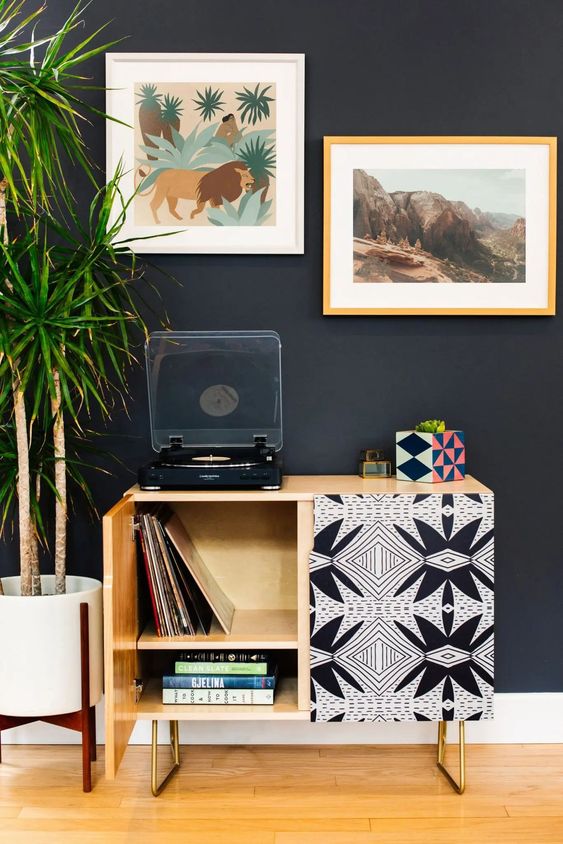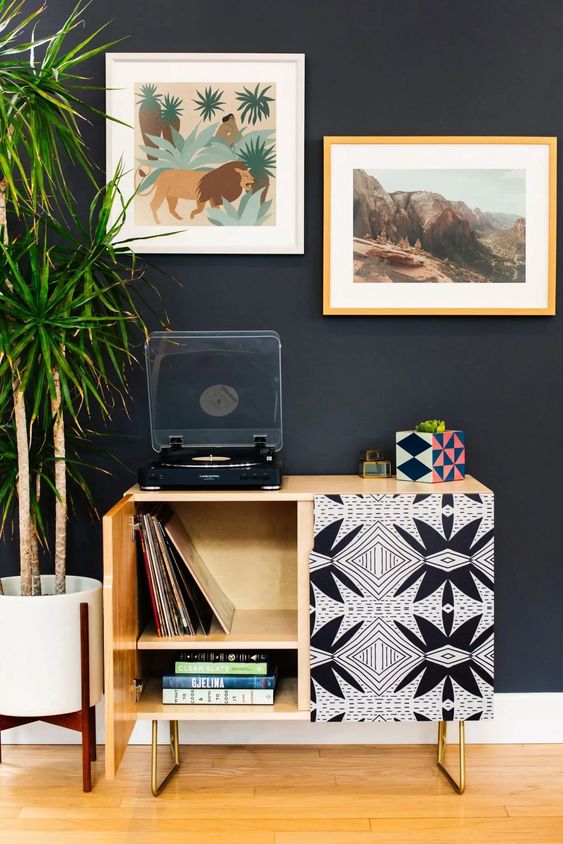 Shop This Black & White Geometric Credenza Here
14 Small Modern Credenzas For Optimim Style & Storage!
Urban Tribal Aztec Pattern Credenza (Concrete & Wood Graphic)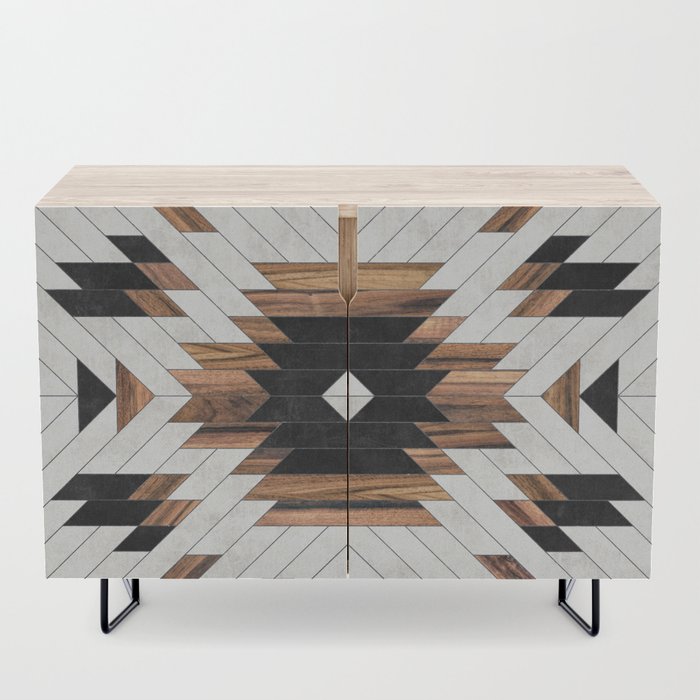 Japanese Seigaiha Wave – Marigold Palette Credenza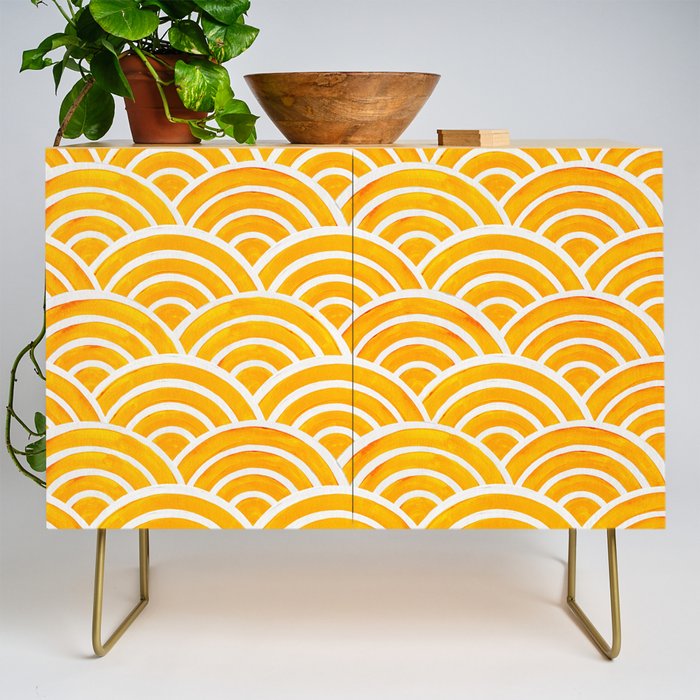 Ibiza Credenza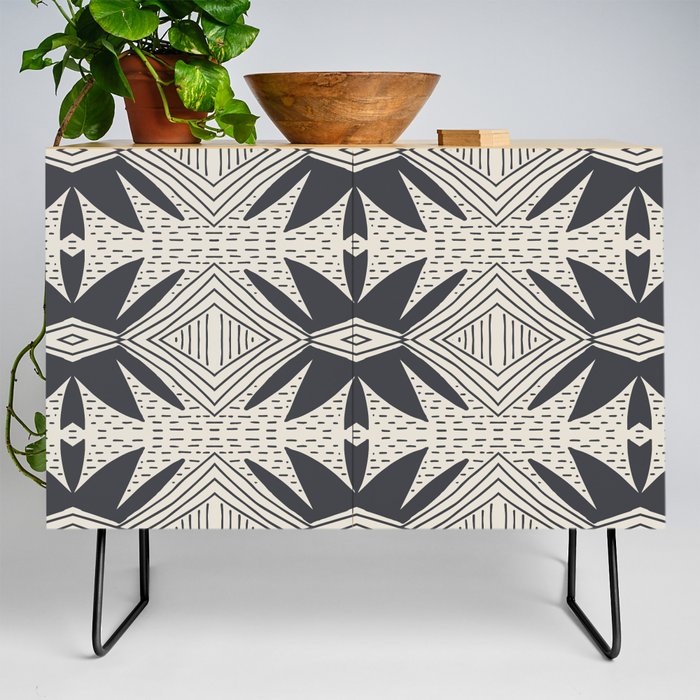 Minimal Line Curvature I Credenza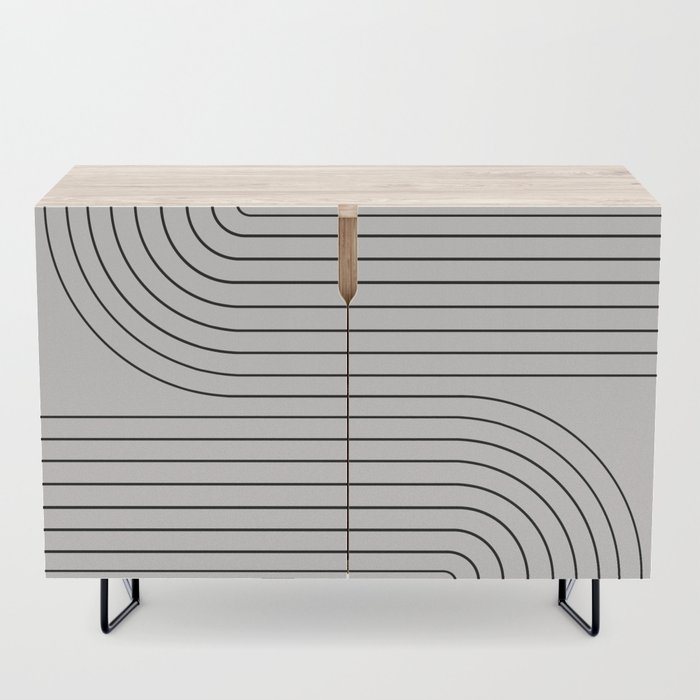 Tulum Floral Credenza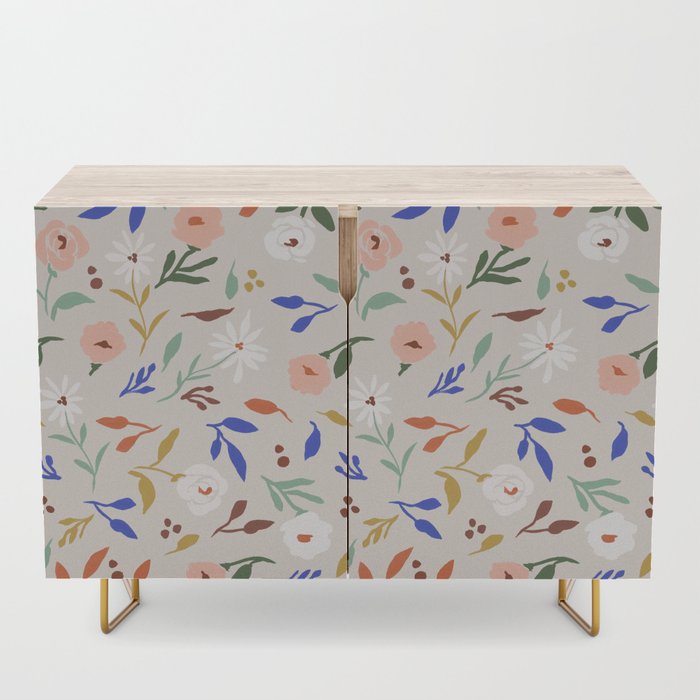 3. Yellow Sunray Credenza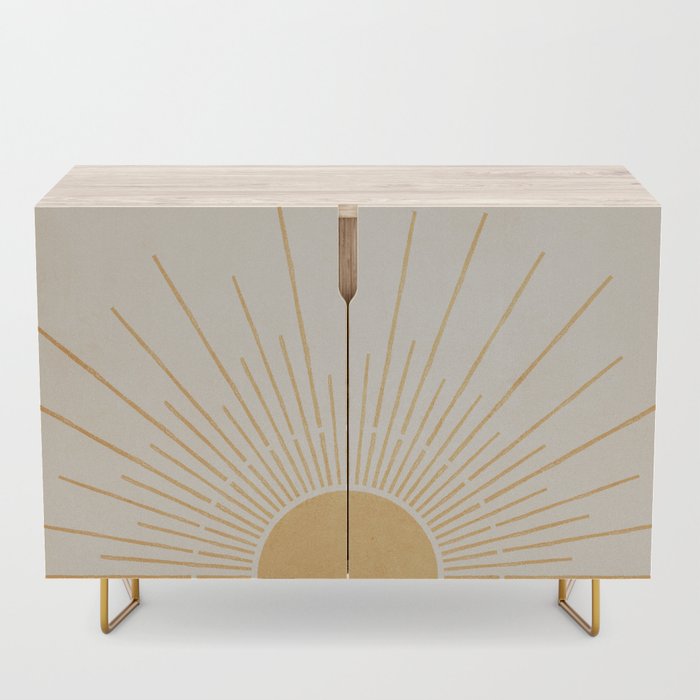 Geometric Cross Pattern – White & Black Credenza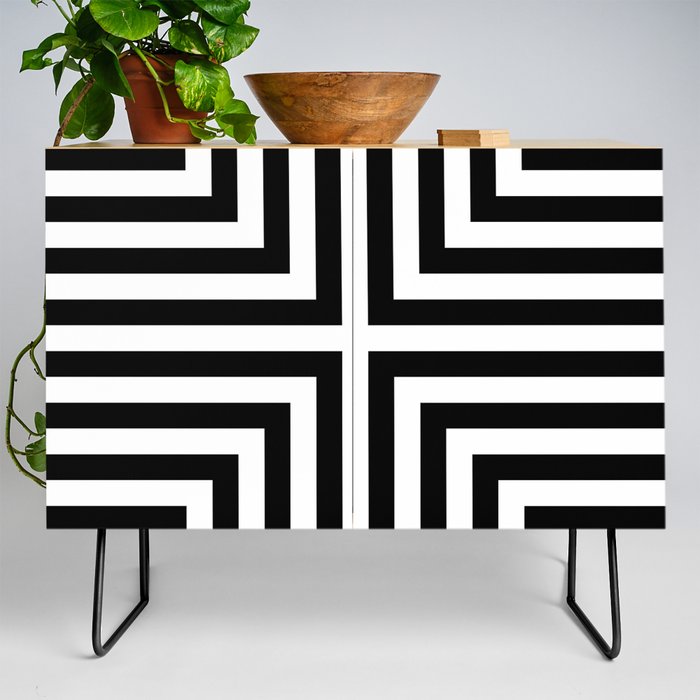 Early Dawn Credenza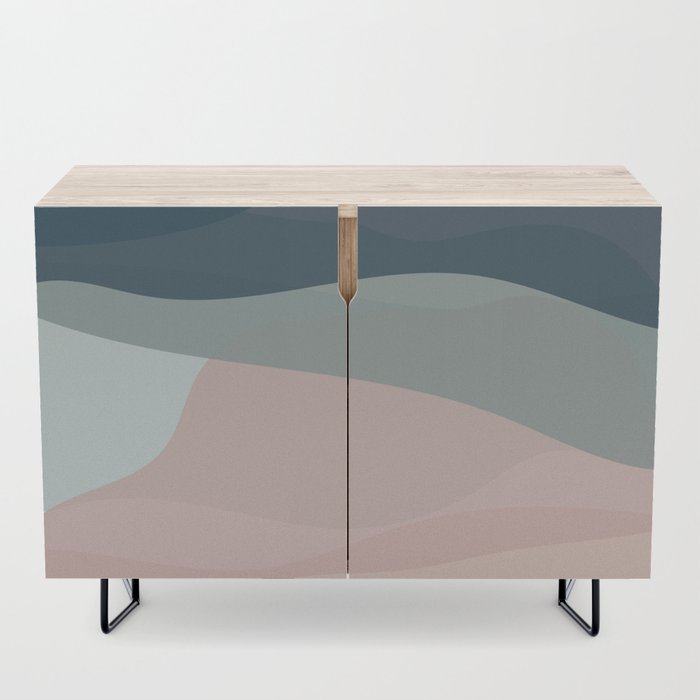 Geometric Gold Pattern With White Shimmer Credenza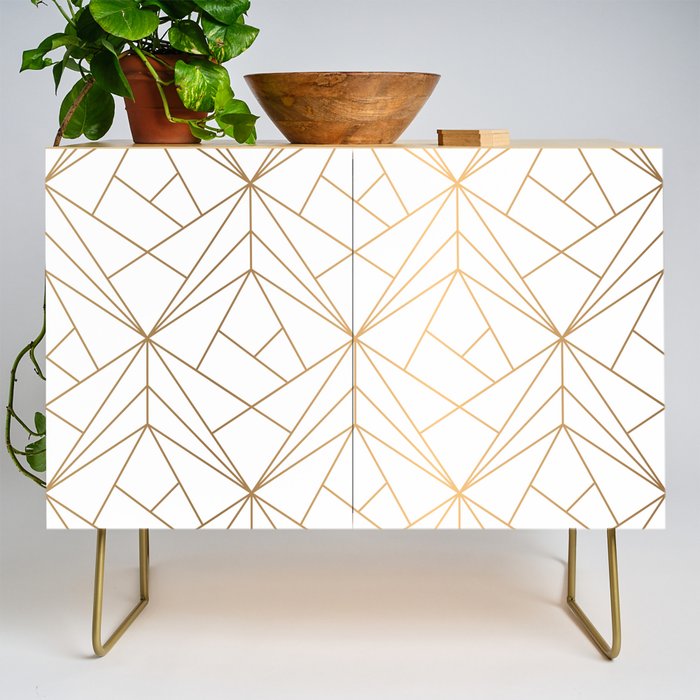 Mid Century Modern Geometric Black & White Credenza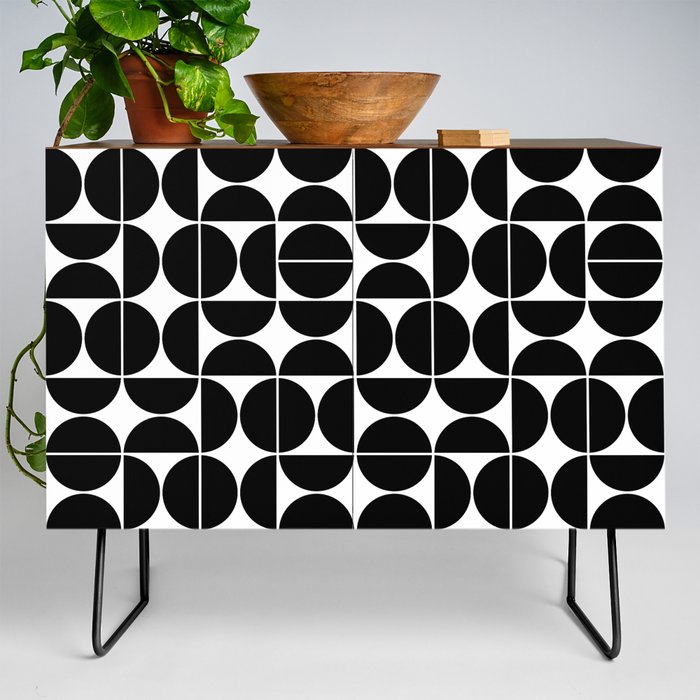 Spring Wildflowers / Floral Credenza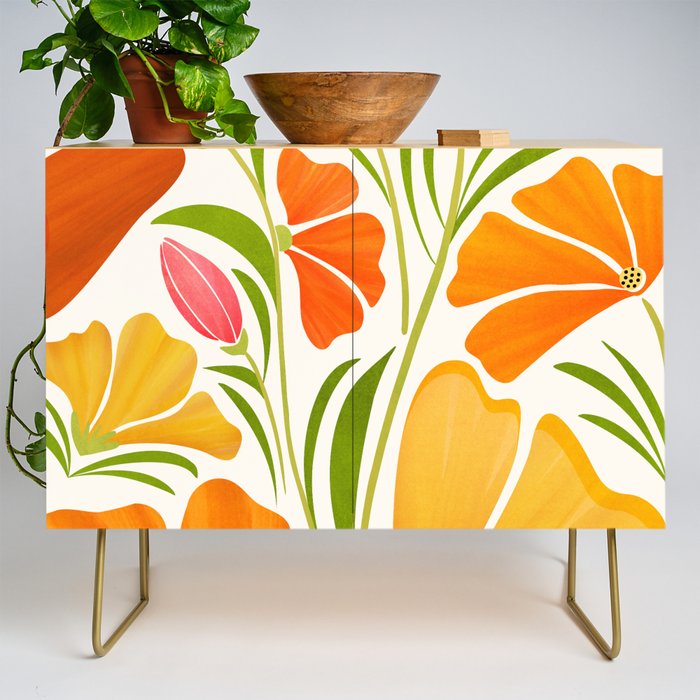 Eucalyptus Watercolor Credenza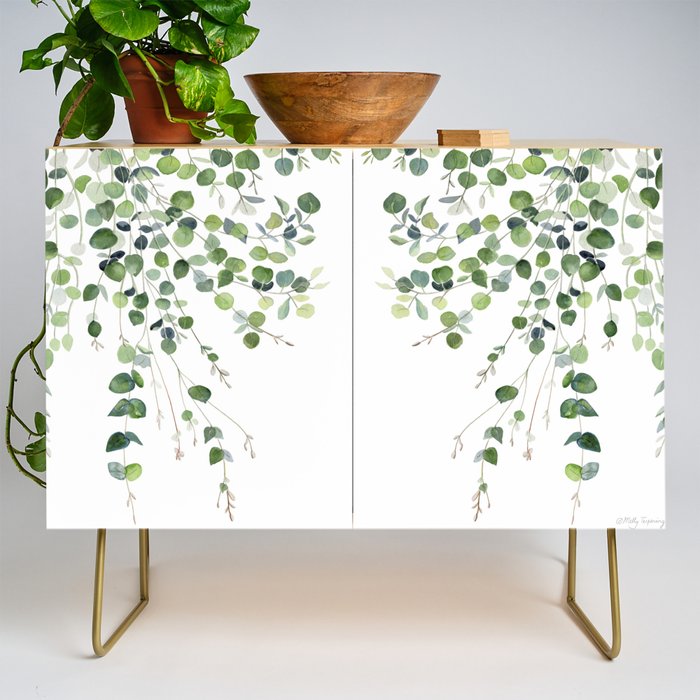 Minimal Mid Century Modern Credenza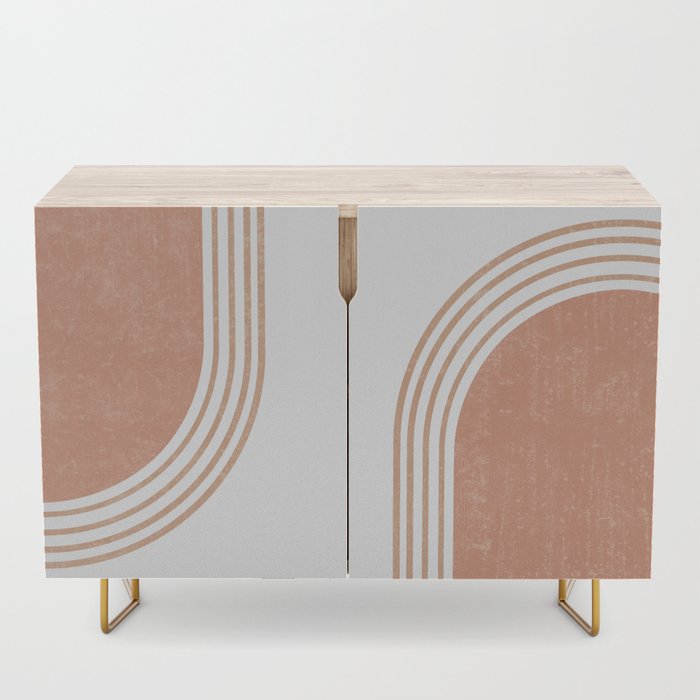 Minimal Sunrise / Sunset Credenza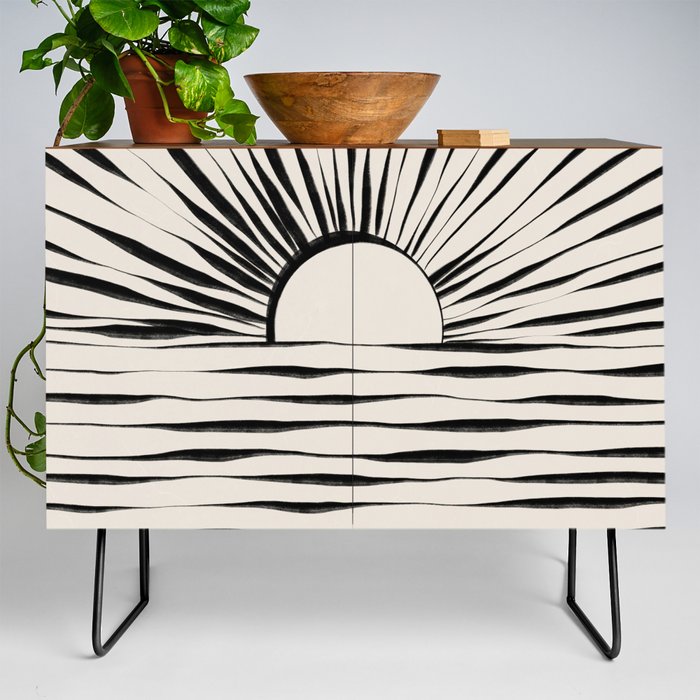 There You Have It! 14 small modern credenzas to add extra style and storage to your small space. Check out more affordable furniture, wall art, and home decor & textiles from Society 6 here.
Pin This For Later!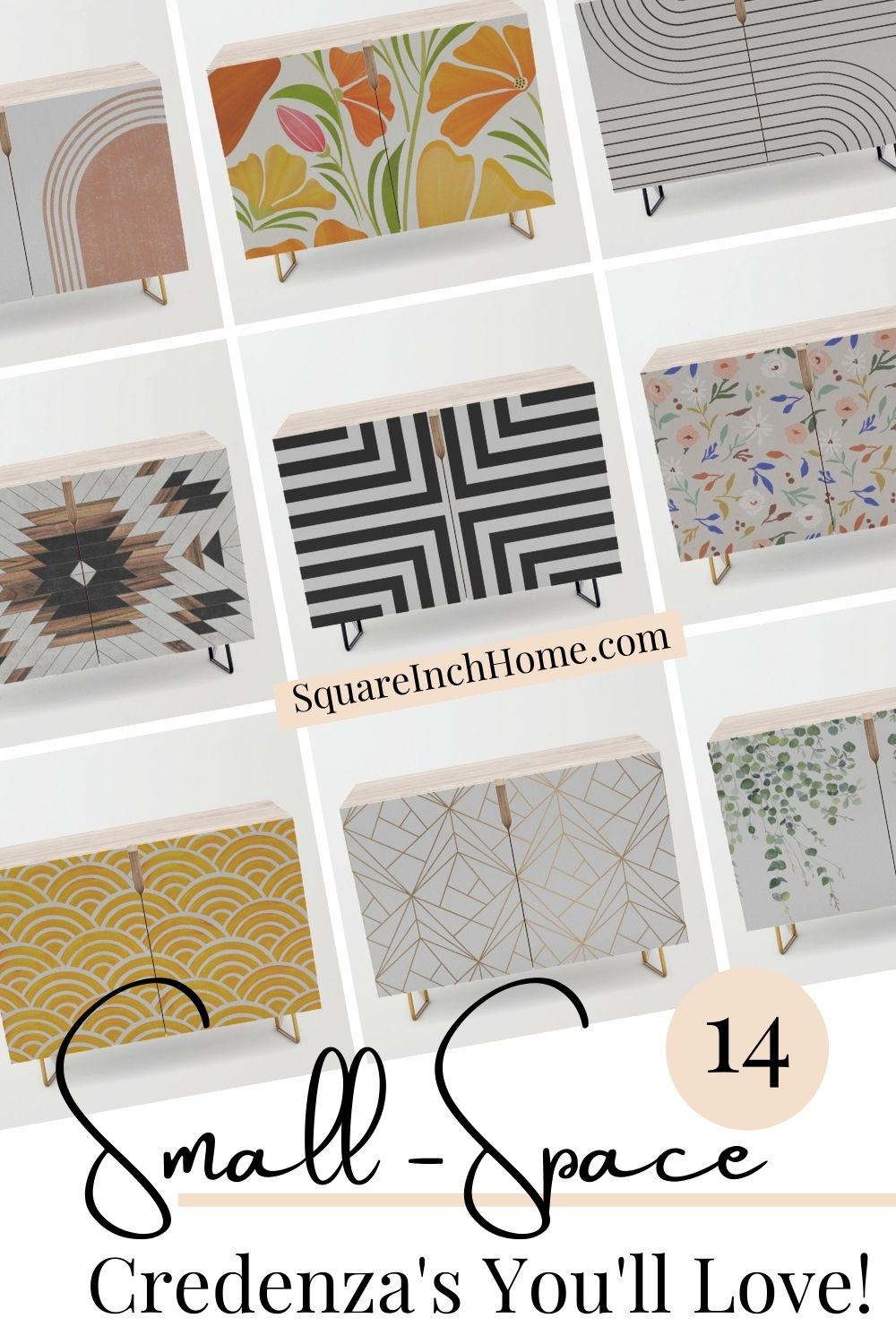 You May Also Like
20 Small Bathroom Storage Cabinet Ideas For Tiny Bathrooms

12 Creative Nightstand Alternatives For Small Bedrooms

14 Modern Storage Beds To Keep Your Bedroom Clutter-Free

14 Small Modern Credenzas For Extra Storage – From Society 6