Small apartment balconies and patios often come with a couple of design challenges. Ugly floors, awkward corners, and well, a lack of space. Finding the right-sized furniture is an important part of creating a cozy and beautiful outdoor space. I've curated a few stylish and compact outdoor bistro sets for you to consider.
Don't forget to check out the list of Small Balcony Furniture Essentials. In that same post, I also included some decor tips and inspiration at the end.
Let's get into this list!
*This page may contain affiliate links. If you purchase something through these links, I may receive a small commission. I only recommend products that I love and trust! **
16 Small Balcony Bistro Sets
White patio 3pc Metal Folding Bistro Set – See updated price on Amazon
3-Piece Outdoor Bistro Set, in Yellow (Other Colors Available) – See price on Amazon.
Patio Rocking Chair 3pcs Set with Cushion & Glass Coffee Table – On Amazon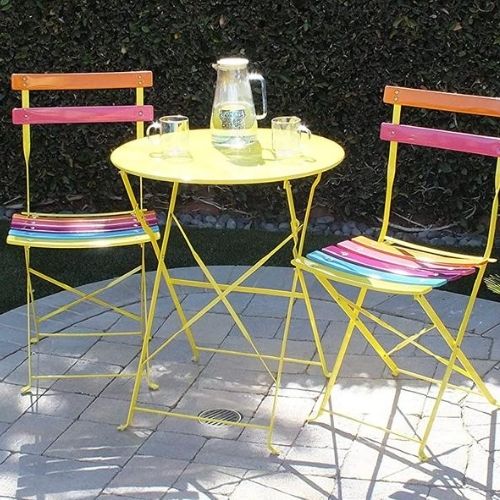 Rainbow 3-Piece Metal Bistro Set – On Amazon
Blue patio 3pc Metal Folding Bistro Set (Other Colors Available) On Amazon
Modern Wicker Outdoor 3 Piece Balcony Bistro Set – On Amazon
Piece Outdoor Conversation Patio Set On Amazon
Some Balcony / Patio Extras!
Side Table with 7.5 Gallon Beer and Wine Cooler – On Amazon
Knit Pouf Ottoman Set of 2 with Storage Table – On Amazon
Space-Saving Outdoor Tiered Plant Stand – On Amazon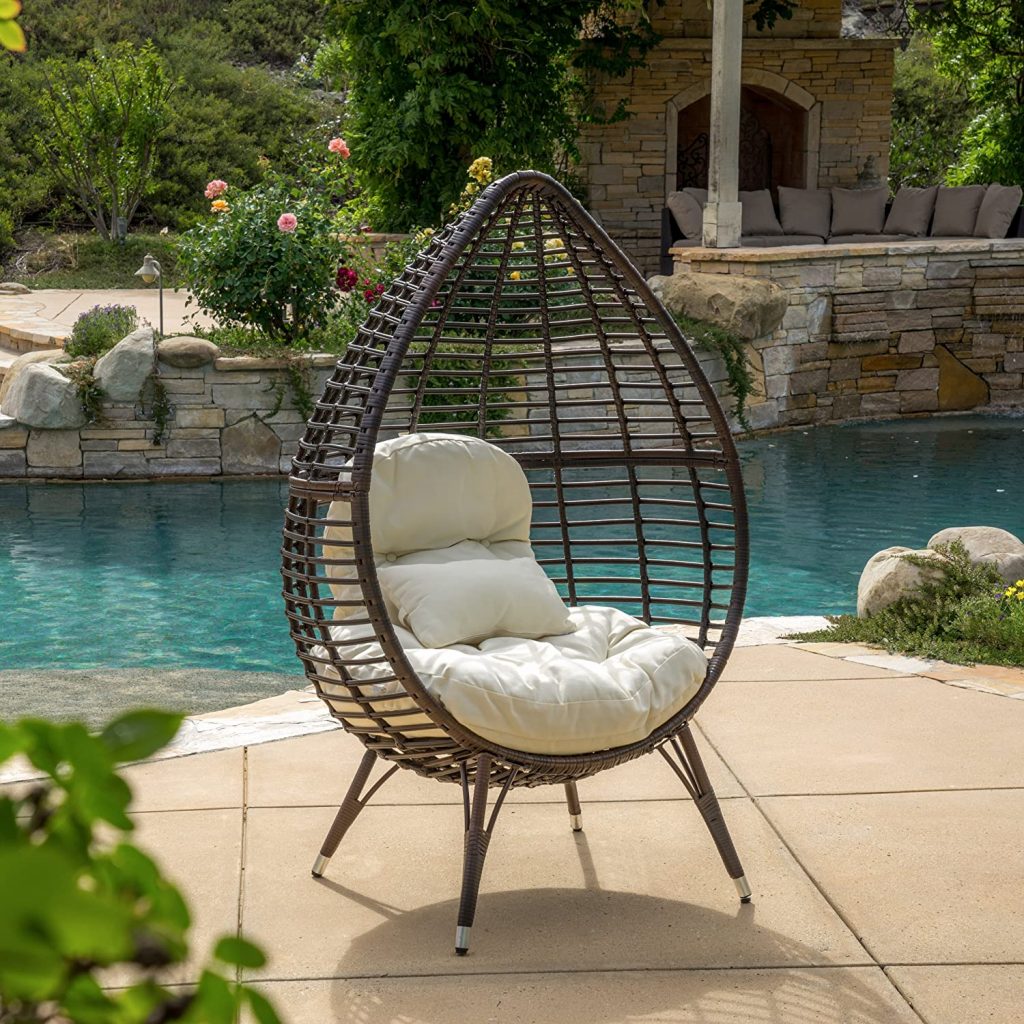 Outdoor Egg Chair – On Amazon
Take a look at more Small Outdoor Furniture Essentials. Plus Some Balcony Decor Inspiration!
What Other Outdoor Dining Furniture Works For Small Spaces?
You May Also Like:
Don't Miss The Latest Posts: