A Quick Guide to Arranging Furniture in A Small Living Room
Sometimes small spaces can be a bit of a design challenge. It gets tricky when you're not exactly sure where to place your furniture to maximize space. We spend a lot of time in our living rooms and even entertain guests there, so it's important to make the room feel as spacious and as comfortable as possible. Arranging furniture in a small living room is easier than you think. A few smart choices go a long way.
Before we get into the guide, it's important to remember one thing: When dealing with smaller rooms, Less Is Always More!
**This post may contain affiliate links. If you purchase something through these links, I may receive a small commission. You will NOT pay more for products purchased through these links. I only recommend products that I love and trust! **
PIN THIS FOR LATER!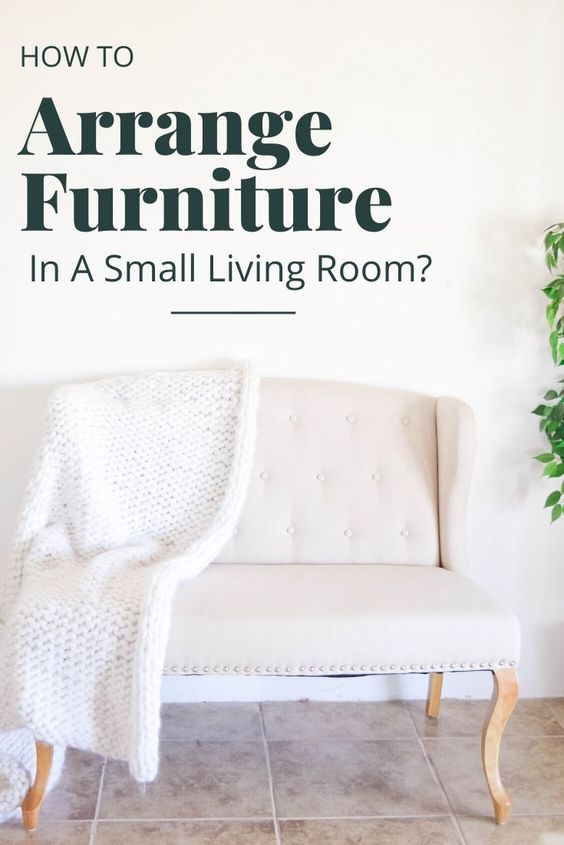 A Guide To Arranging Furniture In a Small Living Room!
First, choose a focal point
Your focal point can be anything you want to showcase in the room. If you're not sure what that should be, then find the room's natural focal point. How? Easy. Walk out of your living room and then walk back in again. What's the first thing you see upon entering the room? What immediately catches your eye? That's your natural focal point! Again, this is totally up to you, A focal point can be anything you want to draw attention to. In a small living room, my guess is that your TV would be the most obvious focal point but it can be architectural, like a fireplace or a window (a view), or it can be a decorative element in the room like a sofa or a large painting. Your choice!
Next, Identify Traffic Areas
This is an important step. Before you start pushing furniture around, identify a clear path for foot traffic. No one wants to go through an obstacle course to get to the sofa. The goal here is to create easy traffic flow from doorways and in and around the room. Observe your current path, and how others enter the room and maneuver around it. Carve out a pathway and let's get to work.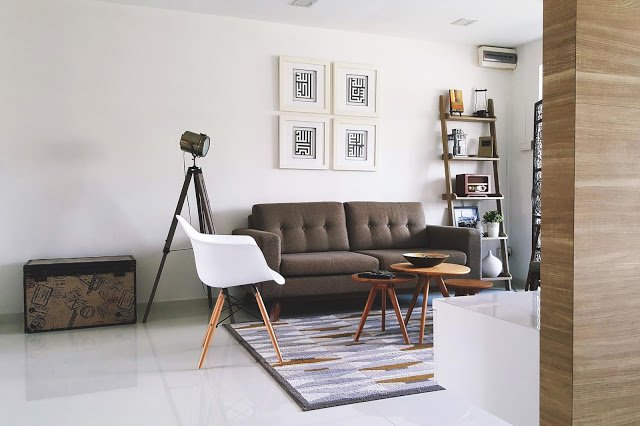 The Layout
Now that you've chosen your focal point and identified your traffic areas, it's time to decide on the layout of your space. Arranging furniture in a small living room gets tricky when it comes to layout. The options are endless but there are a few that work well.
Here are a few ideas to consider: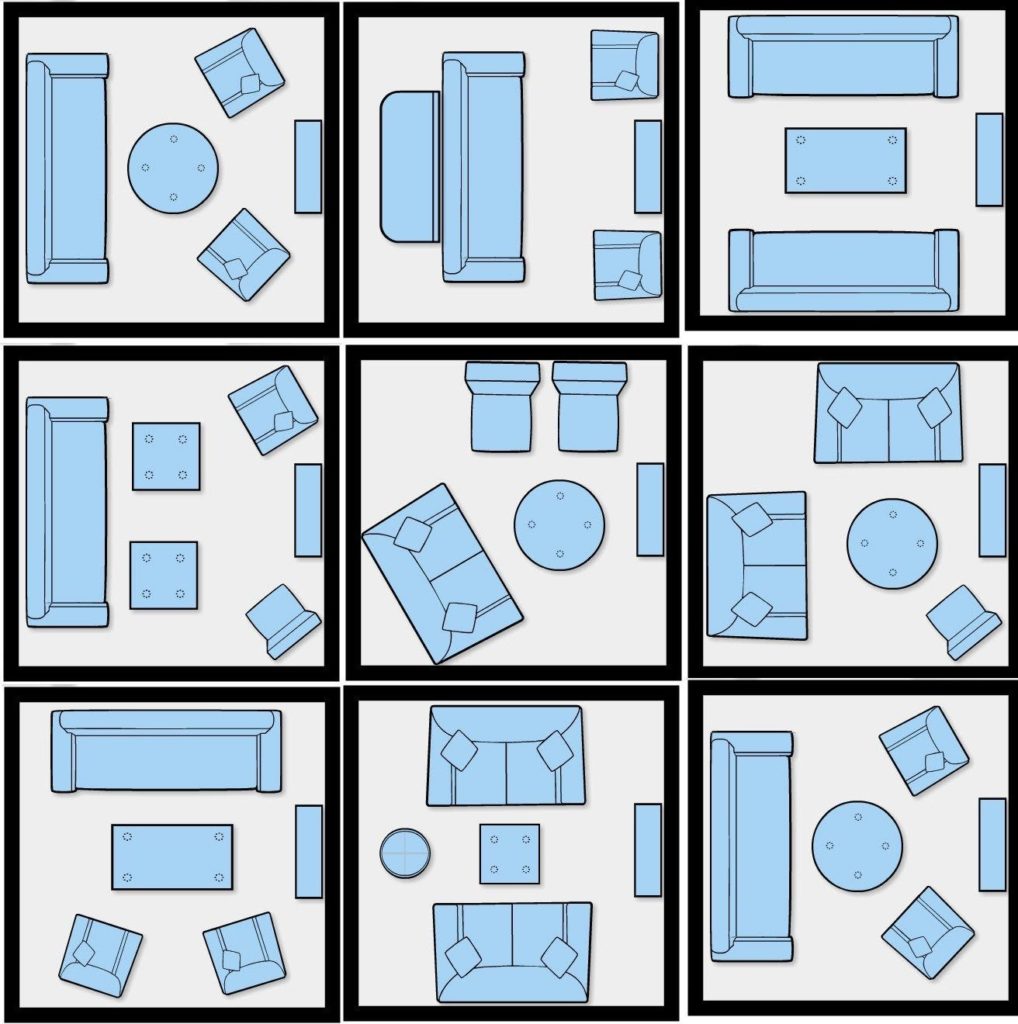 Source: Homedit
You want to highlight your focal point by either pointing your furniture towards it (eg. TV, Fireplace, etc) or by placing your furniture around it. This way, no matter how you change the layout over time, everyone will be able to see and admire the focal point you provided.
Place Largest Piece First
This will usually be your sofa and maybe a bookshelf. After deciding on a layout, place the largest piece first so that you're not constantly pushing around heavy furniture. Smaller accent chairs can go on the opposite side of large sofas to create balance in the room.  If you're not sure what type of sofas work for small spaces, I've created another post on the best sofas for small living rooms, and also a roundup of 7 Best Sleeper Sectional Sofas Perfect For Small Spaces.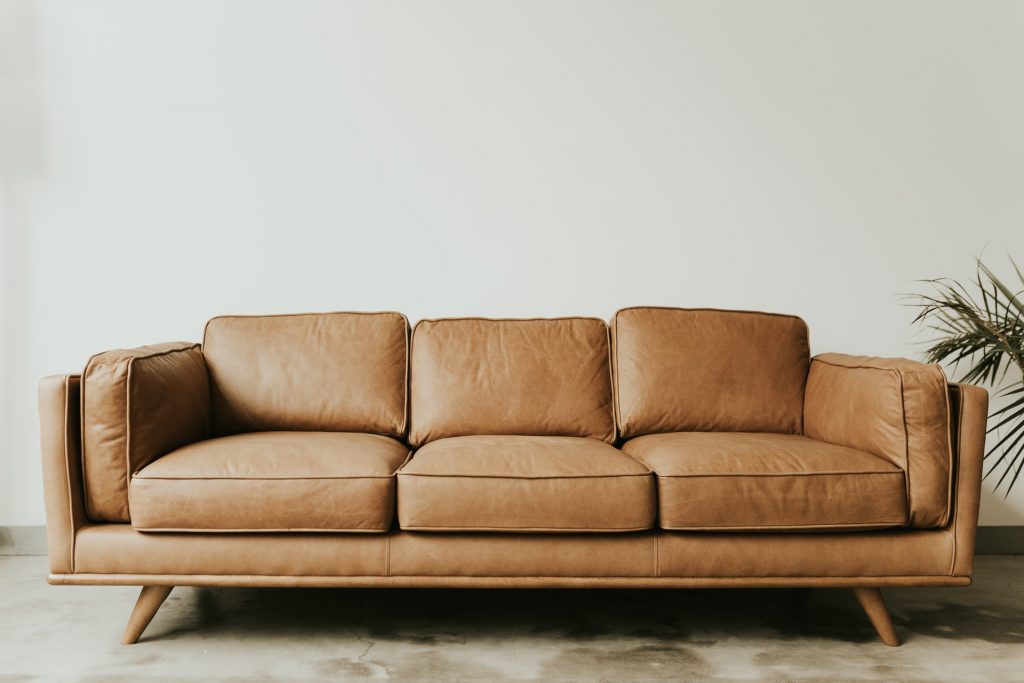 Related Post: Where To Buy Furniture For Small Spaces?…That's Not Ikea.
Let Sofas Breathe
It's natural to want to push furniture against the wall when dealing with small rooms. But doing so will make your small room feel even smaller. So, unless your room is extremely small, try to avoid doing this. A couple of inches away from the wall will make all the difference. Plus, you can even place a slim sofa table or console for extra storage and shelving. Maybe add one of these cool slim sofa tables with an electrical outlet and USB ports from Amazon. They're pretty cheap too!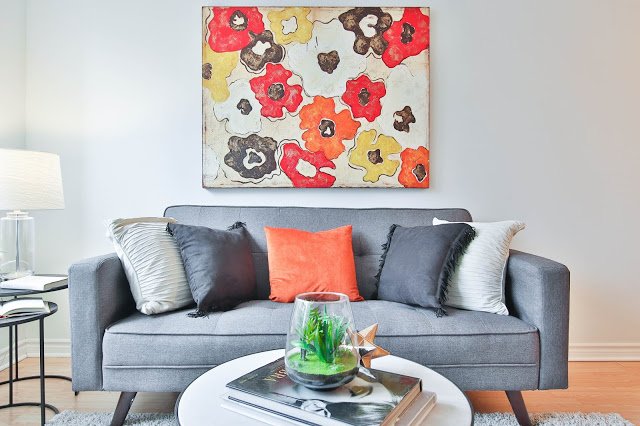 Place Coffee Tables & End Tables Wisely
Try waiting till you have decided on the seating arrangement before placing coffee tables and end tables. Remember, don't block traffic paths and ensure that everyone can sit comfortably around the coffee table without having to twist their bodies or change their position. Remember to choose trim, 'leggy' tables to reduce visual clutter.
Lift-top coffee tables are a clever way to add hidden storage and functionality to your living room. Also, go for space-saving side tables.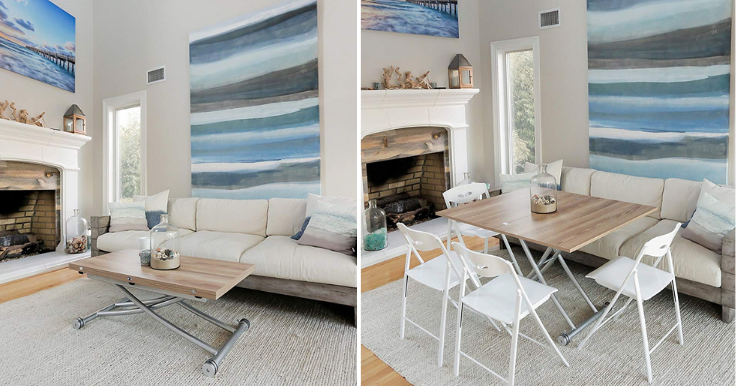 Multipurpose Transforming Coffee & Dining Table
RELATED: 12 Expandable Dining Tables To Helo You Make Space AND Save Space!
To Finish Off, Choose Space-Saving Lighting
To maximize floor and surface space, try installing wall lamps or pendant lamps. There are some tricks to using lighting in small spaces, but the first order of the day is to save as much space as you can. Lighting that's off the floor will help you do that. Think pendant lamps and wall-mounted lights!
Finish up by adding your favorite accessories and you're done. Now sit back and enjoy all your hard work and heavy lifting!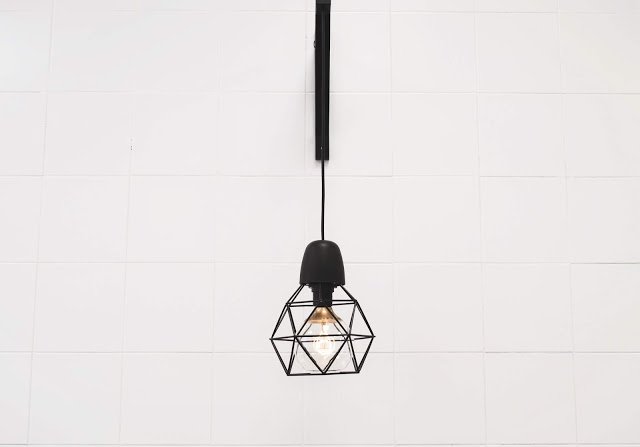 Shop space-saving floor lamps on Amazon. If you're renting, there are lots of no-drill, plug-in wall lights & lamps too.
Want More Small Living Room Ideas & Tips?
Explore More Small-Space Furniture And Decor. Also, Get Storage Ideas For Small Spaces Too!
Pin This For Later!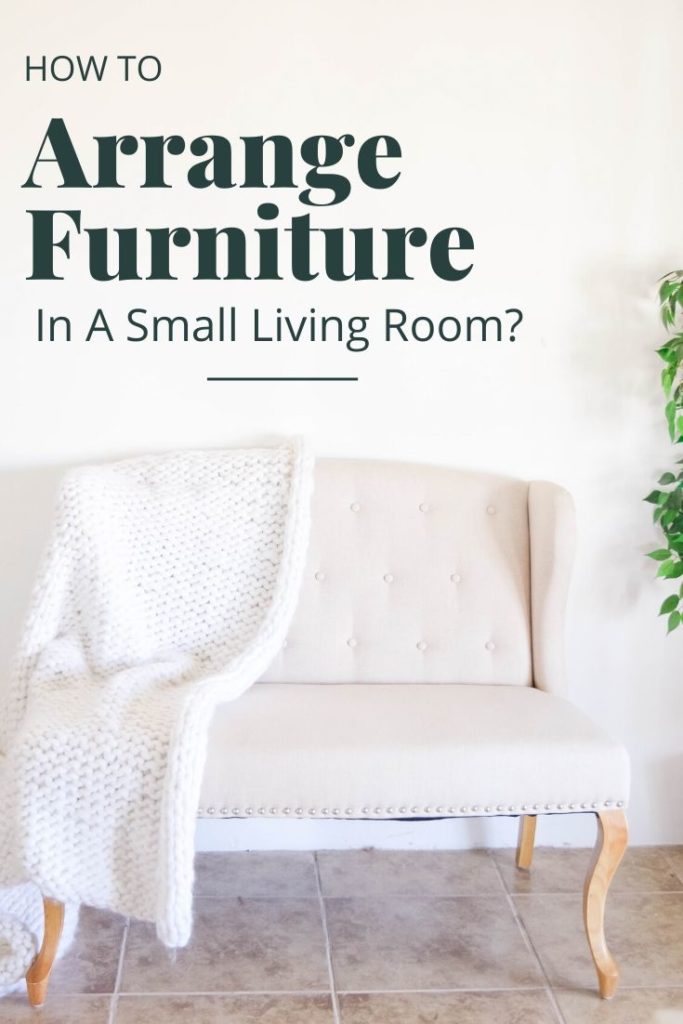 Don't Miss The Latest Posts!
---