Small Apartment Hack: Use Color-Zoning To Separate Small Spaces.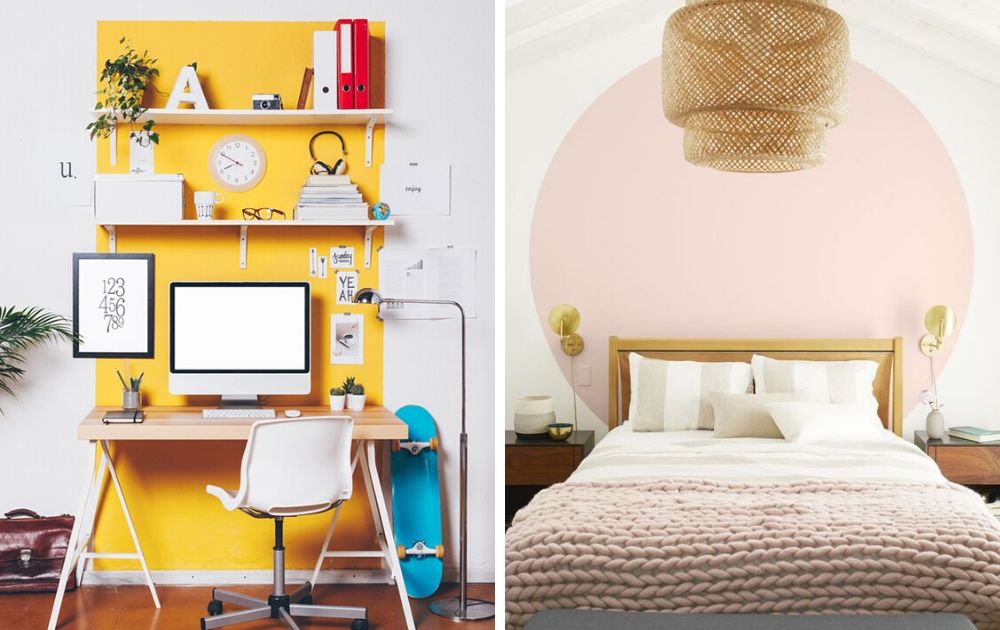 In a previous post, I explored a 40 square meter studio apartment that used color-zoning to divide living spaces. I thought this is such a creative and easy way to visually separate a space without bringing in more furniture like room dividers or other bulky barriers.
So I thought I'd do some research and create a separate post on ways you can use Color-Zoning to separate a small studio apartment.
While there are many other ways to divide a studio apartment, this technique is my absolute favorite!
I've also included some No-Paint options for renters who aren't allowed to paint. Let's go!
Divide & Color! – How To Use Color-Zoning To Separate A Small Studio Apartment?
Studio apartments are great. I personally love open concept design. But when your bedroom is in your living room and your living room is part of your kitchen, It can sometimes feel like you're living in a furniture showroom. When it comes to studio apartments, separation is essential for creating a calm and comfortable living space.
With the use of paint or other wall treatments you can create separate 'rooms' (or zones) with different functions. All without sacrificing space!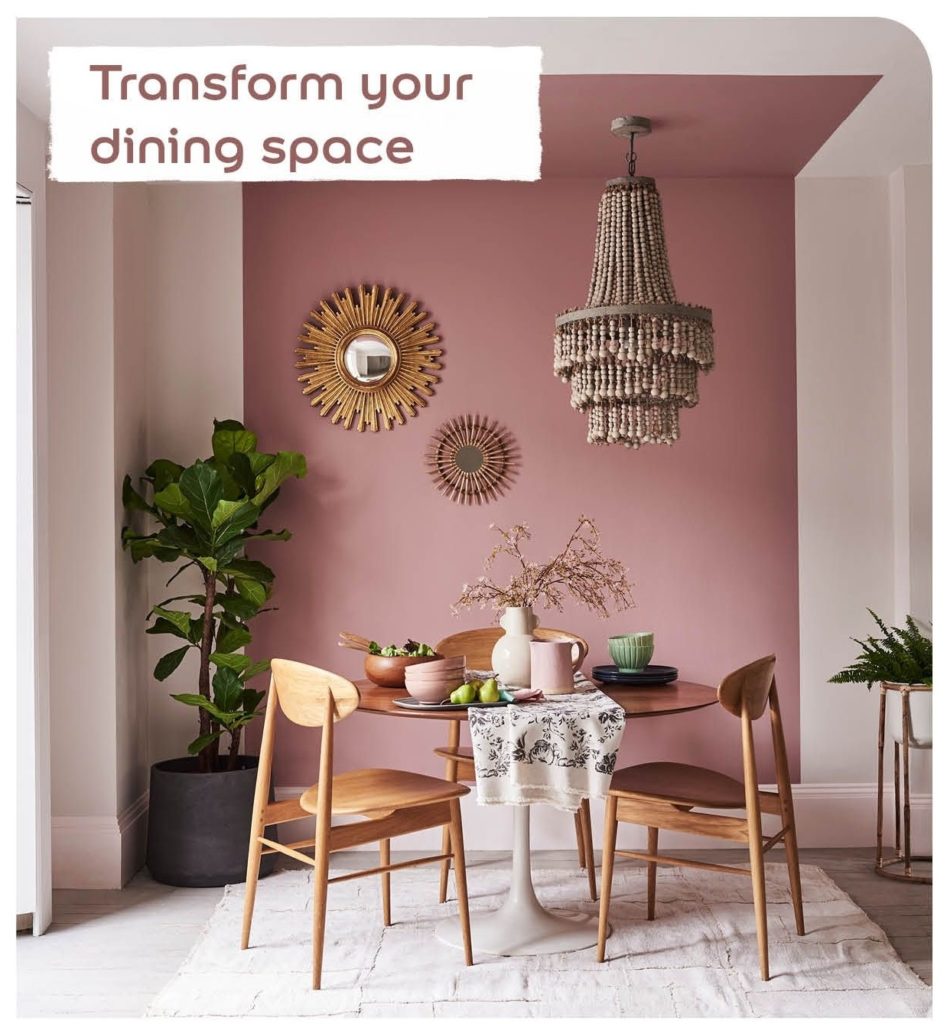 What Exactly Is Color-Zoning?…
Color Zoning in interior design is a technique where color is used to define areas in a room. This technique can be very effective in a room that lacks distinctive architectural features. Ahhh…The power of Paint. It can also create a focal point along with adding a new function to the room. This technique is perfect for studio apartments or any space with an open floor plan!
So, What Spaces Can I Zone?
Anywhere really! I've seen color-zoning in bathrooms, porches, and garages. Any area you want to define and visually separate from the rest of the living space can be zoned using color. Be sure to use a color or pattern that pairs nicely with the rest of your decor. Stick to the same color palette to ensure a seamless and harmonious look.
Here are a few common areas you can zone:
The Kitchen
This is usually the area many people want to keep separate from the rest of the living space. When you live in a studio apartment, it can sometimes feel like you're sleeping in your kitchen. One solution is to create some visual separation by color-blocking your kitchen space.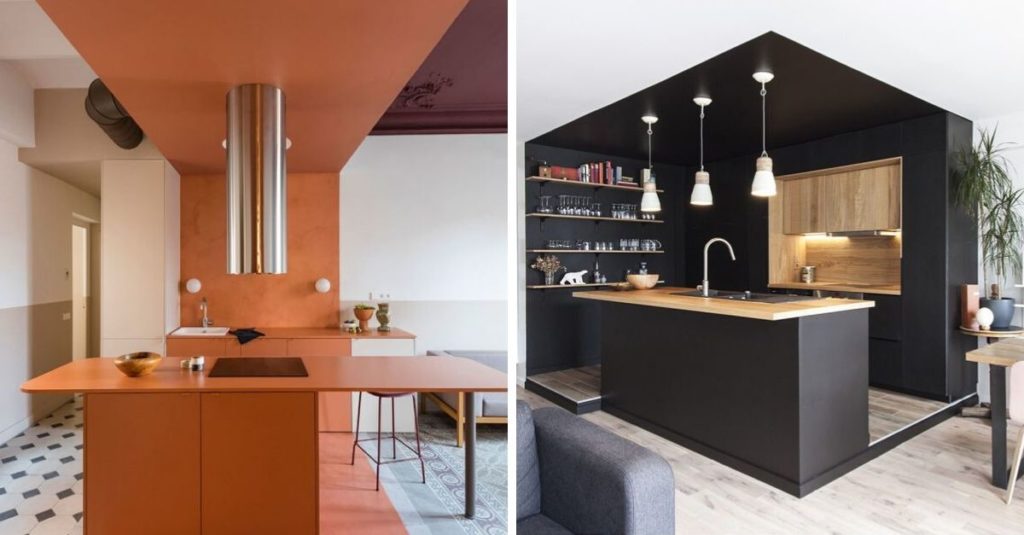 Souurce: Architectural Digest | Ban Architecture
Office / Study Space
Color-Zoning is a great way to carve out a workspace in a small studio apartment. Designate a wall, corner or small area for your desk and paint the wall behind it to create an official workspace. Take it a step further by painting shelves or the desk in the same color for a sleek, seamless look.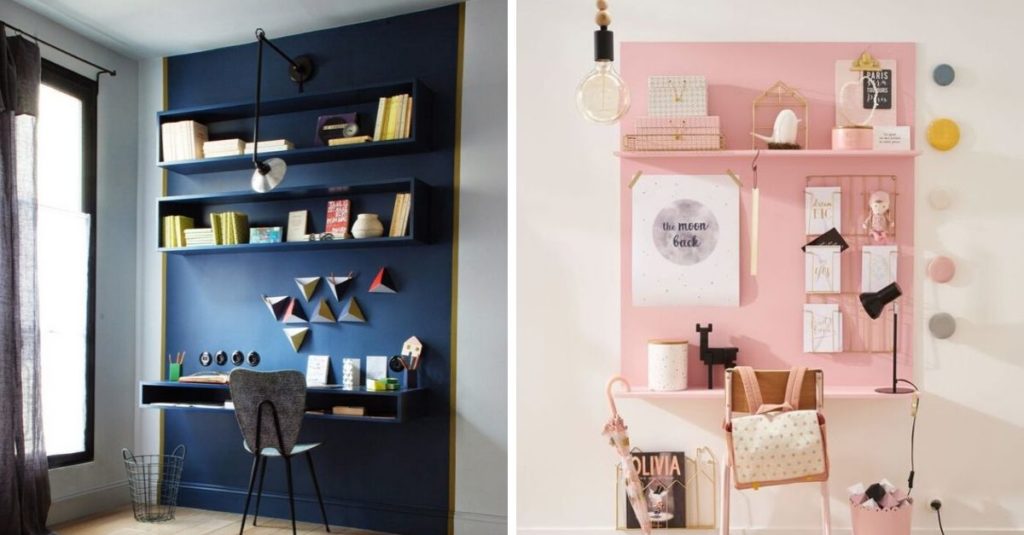 Source: Sarah Lavoine | Cotemaison
Dining Space
Use Color-Zoning to create a dining space that feels separate from the rest of the room. This can be an entire wall or a small corner as seen in this Pink, Cozy 40 Square Meter Studio apartment below (Left).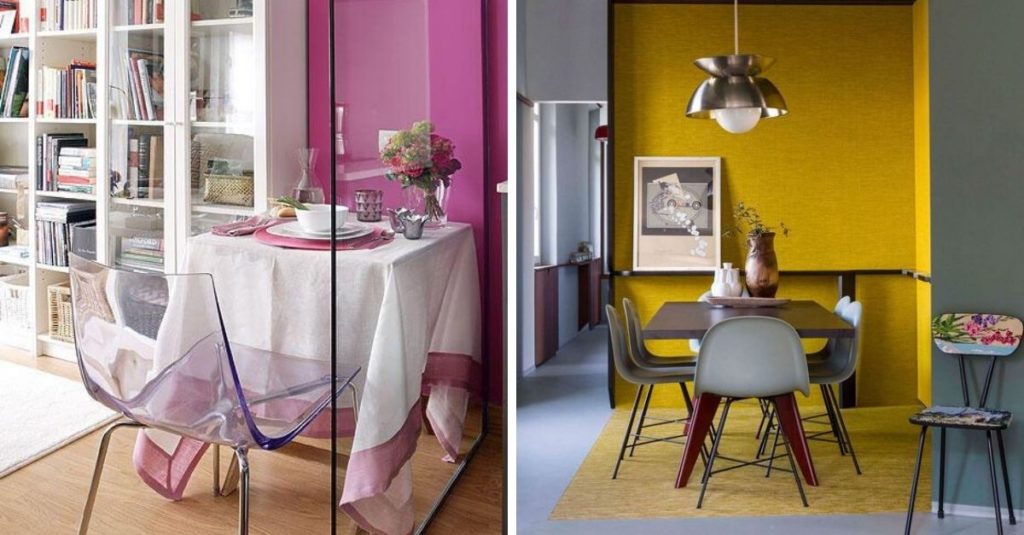 Source: 40 Meter Studio | Serena Eller.
The Bedroom
Create a 'bedroom' by adding paint behind your bed area. Color-zoning can be used here to separate the entire sleeping space or as a fun and unique headboard. Either way, it creates the illusion of a completely separate space.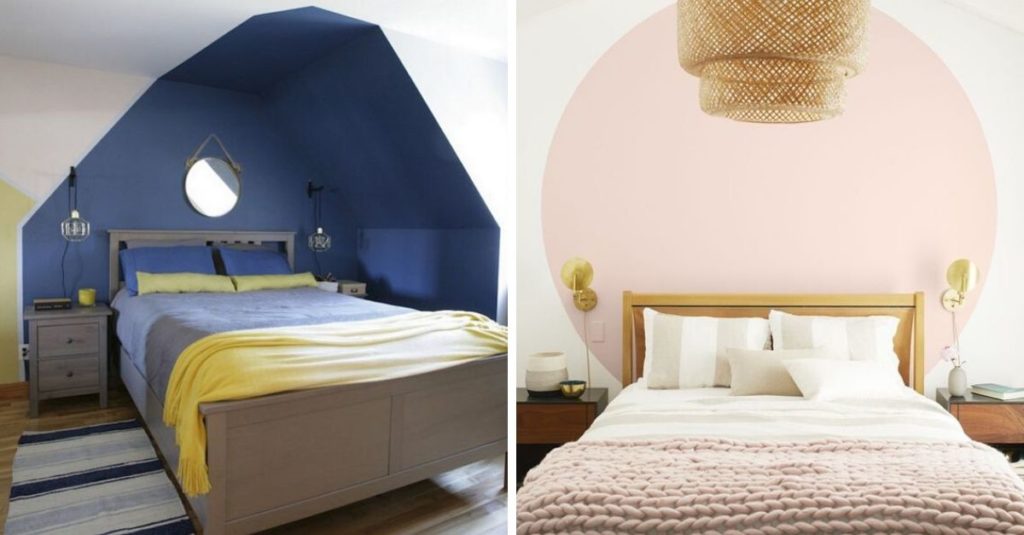 Source: Deconome | "First Light" Paint by Benjamine More
But What If I'm Not Allowed To Paint? Can I Still Use This Technique?
Yup! You can use removable, peel & stick wallpaper, removable wall tiles, murals, and even wall art to create the same effect.
There are lots of removable wallpaper options on Amazon in a variety of patterns and solid colors. Be sure to choose the best wallpaper patterns for small spaces.
Some Examples Of Color-Zoning Using Wallpaper & Artwork: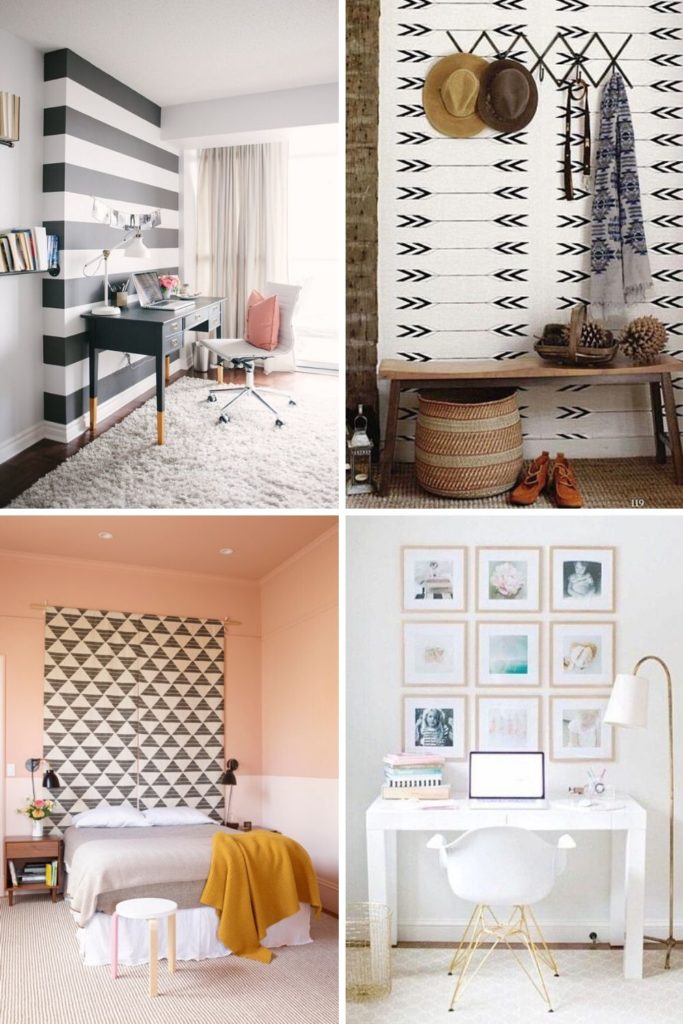 Source: Pinterest | Burke Decor | Unknown | Style Me Pretty
What's great about color-zoning is that you don't have to cover the entire wall to create the separation effect (as you've seen from the images above). Depending on the size of the area, a few strips of wallpaper would do the trick.
That's good news for your pockets!
Conclusion
It's always fun to discover new decor hacks for small spaces. The ultimate goal is to create a comfortable and beautiful home, no matter the size.
Give color-zoning a try. Get creative and just have fun with it.
You might end up loving it!
You May Also Like:
Don't Miss The Latest Posts!
PIN THIS FOR LATER!