You're Going To Love These Dark Accent Walls In Small Spaces!
It's so great to see small-space dwellers moving away from traditional design rules and embracing their own bold sense of style. Moody, dark accent walls in small rooms are becoming more commonplace and more sought after than ever before.
There was a time when interior design experts would tell you to avoid dark colors in small rooms at all costs. The idea was that dark colors will make the room seem smaller than it actually is.
Today dark paint colors are seen in powder rooms, small kitchens, bedrooms, and entryways. It has basically become a trend.
NOTE: While dark paint colors work well in small rooms, there are still some things to consider when decorating with dark walls. Check out these 5 Tips For Using Dark Paint Colors In Small Rooms
The Truth About Dark Walls In Small Rooms
While white and lighter paint colors can make a small room seem larger, dark colors can do the same thing, just in a different way.
"Instead of reflecting more light, it reflects less, and though this difference may seem misleading, the depth of its color and shadows — and the fact that it's not so clearly defined by the light — blurs the edges of the room. By absorbing the light, the walls of the room are less clearly marked and can give an illusion of more space." – Kevin Francis O'Gara – Interior Design Blogger.
People are becoming more and more comfortable with using bold colors in their homes, no matter the size.
So, if you're thinking about adding a dark accent wall to your small home or apartment, here are a few ideas to get to you started. Plus some rich-toned, moody paint suggestions!
**This page may contain affiliate links. If you purchase something through these links, I may receive a small commission at no extra cost to you. See the full disclosure here.**
Stunning Dark Accent Walls In Small Rooms!
Related Post: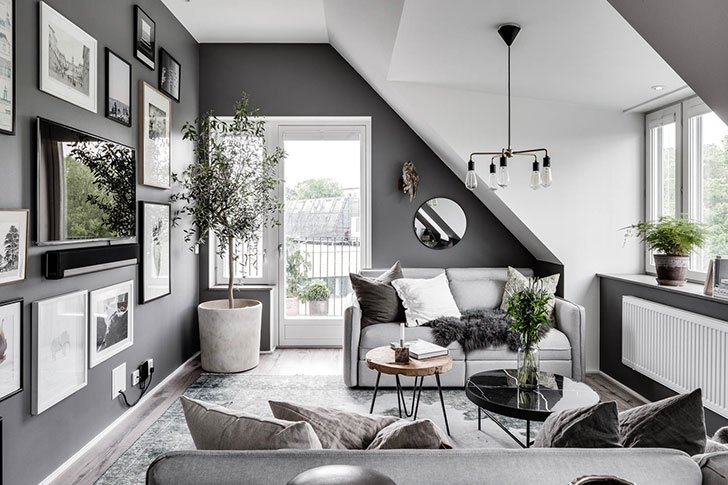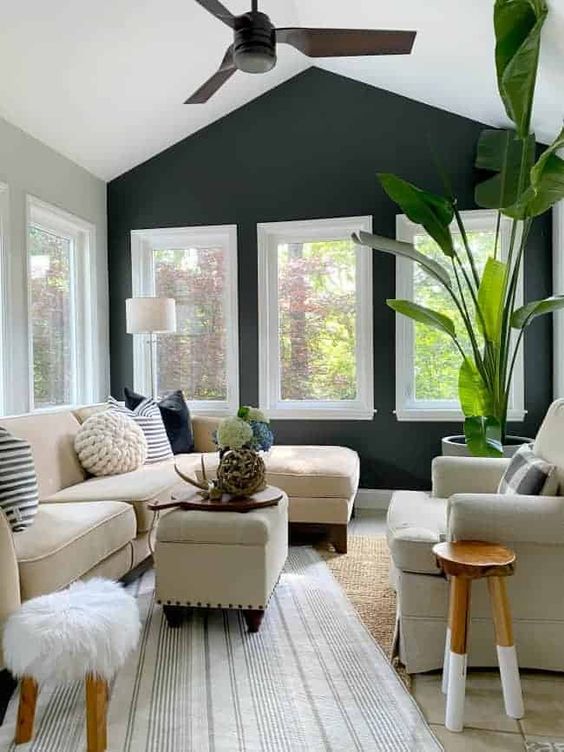 Via Pinterest – Source: Chatfield Court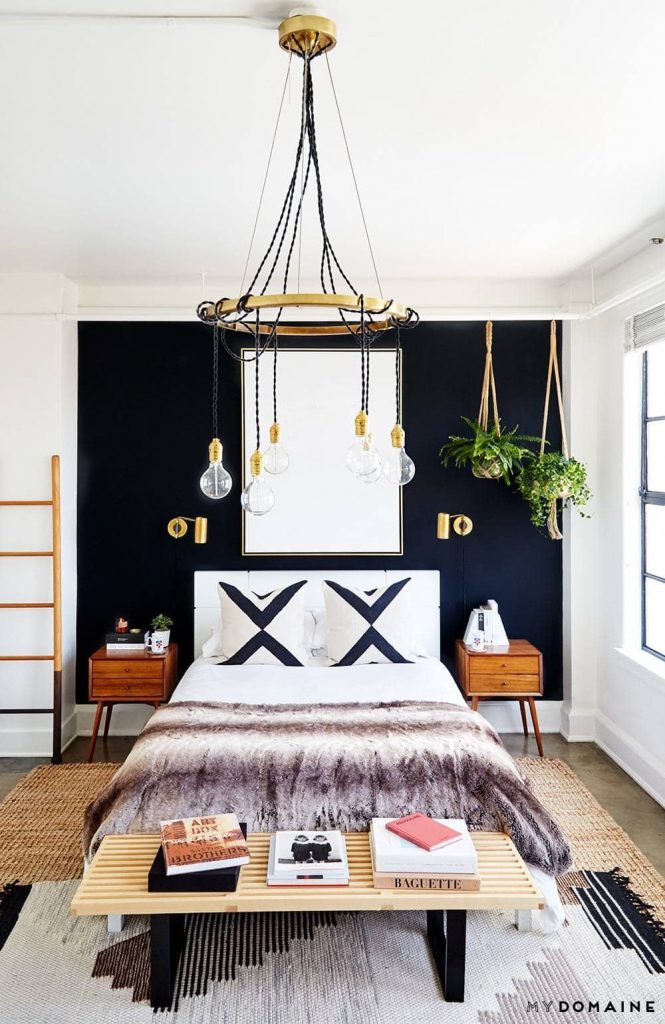 Image via Pinterest – Source: My Domaine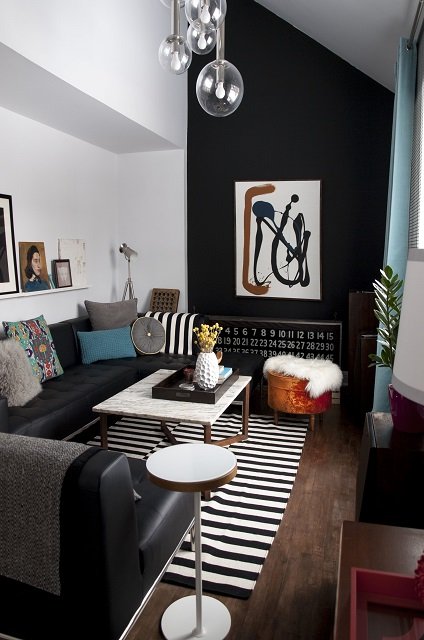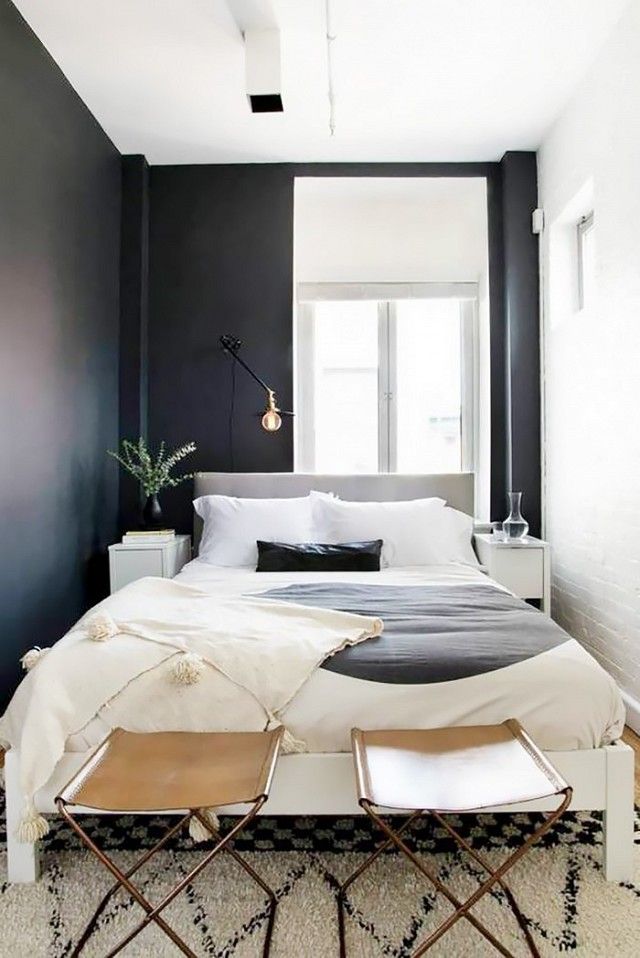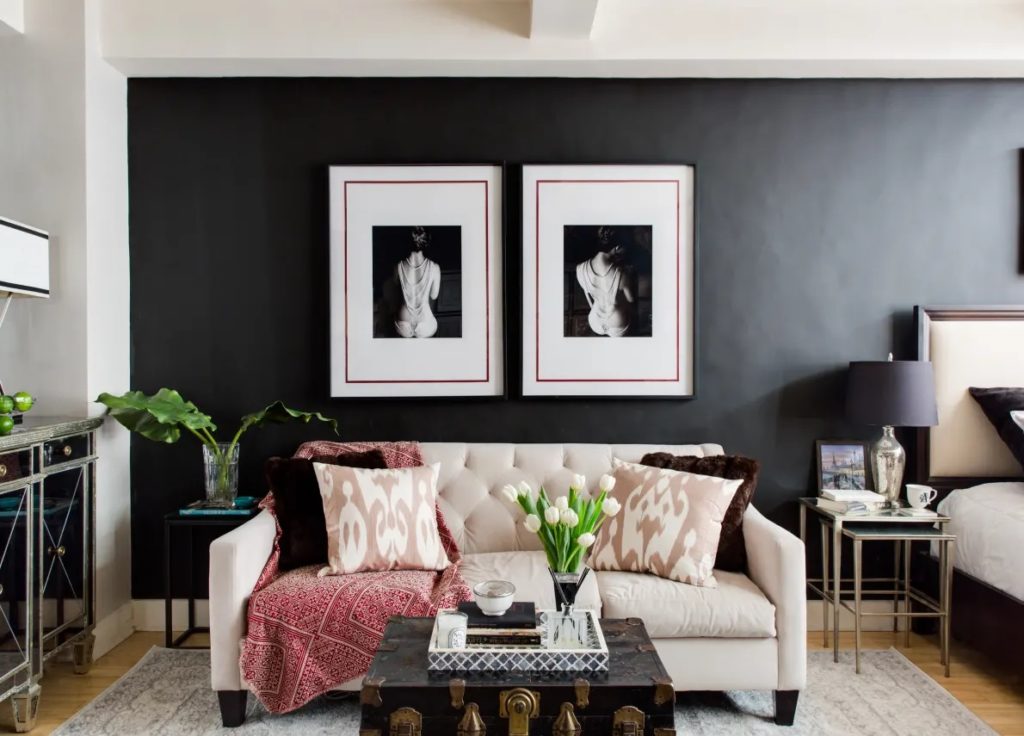 Related Posts:
Related Post:
---
---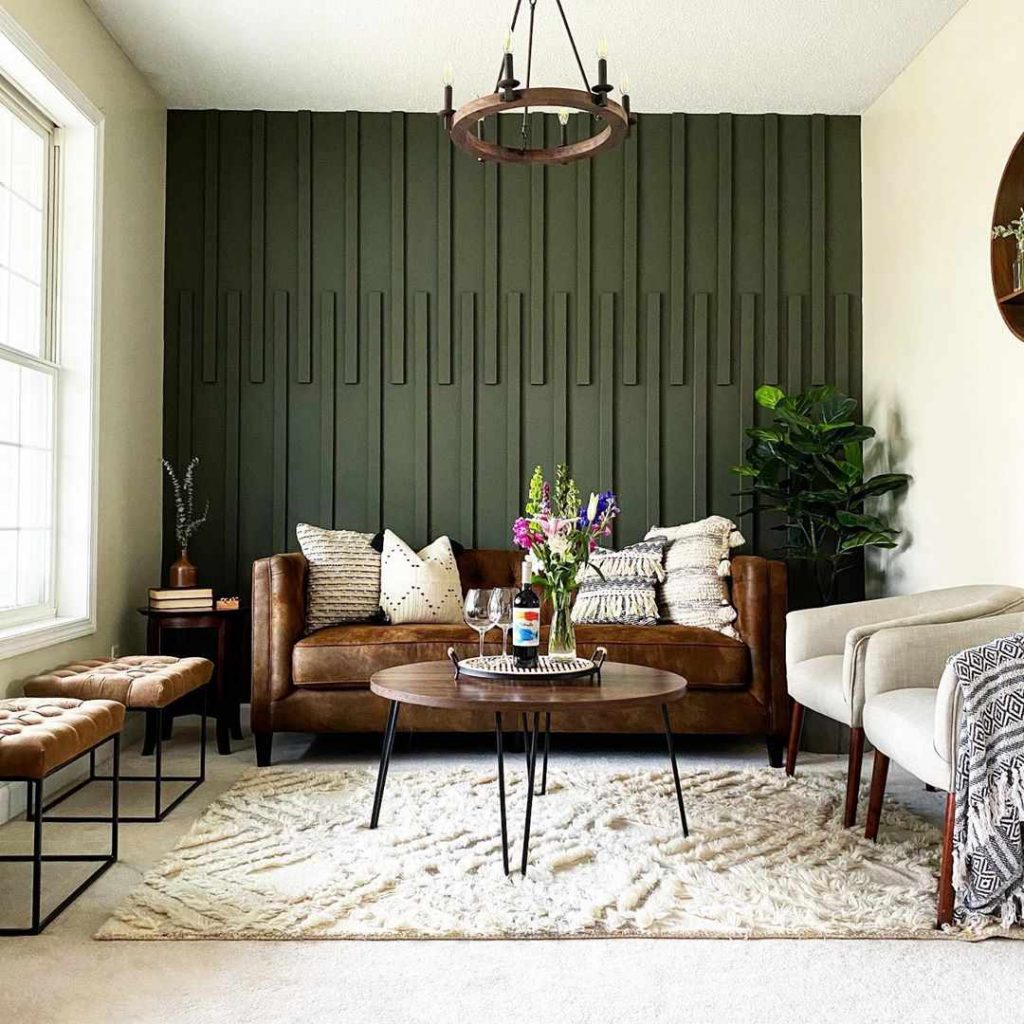 Image: mai_happy_home / Instagram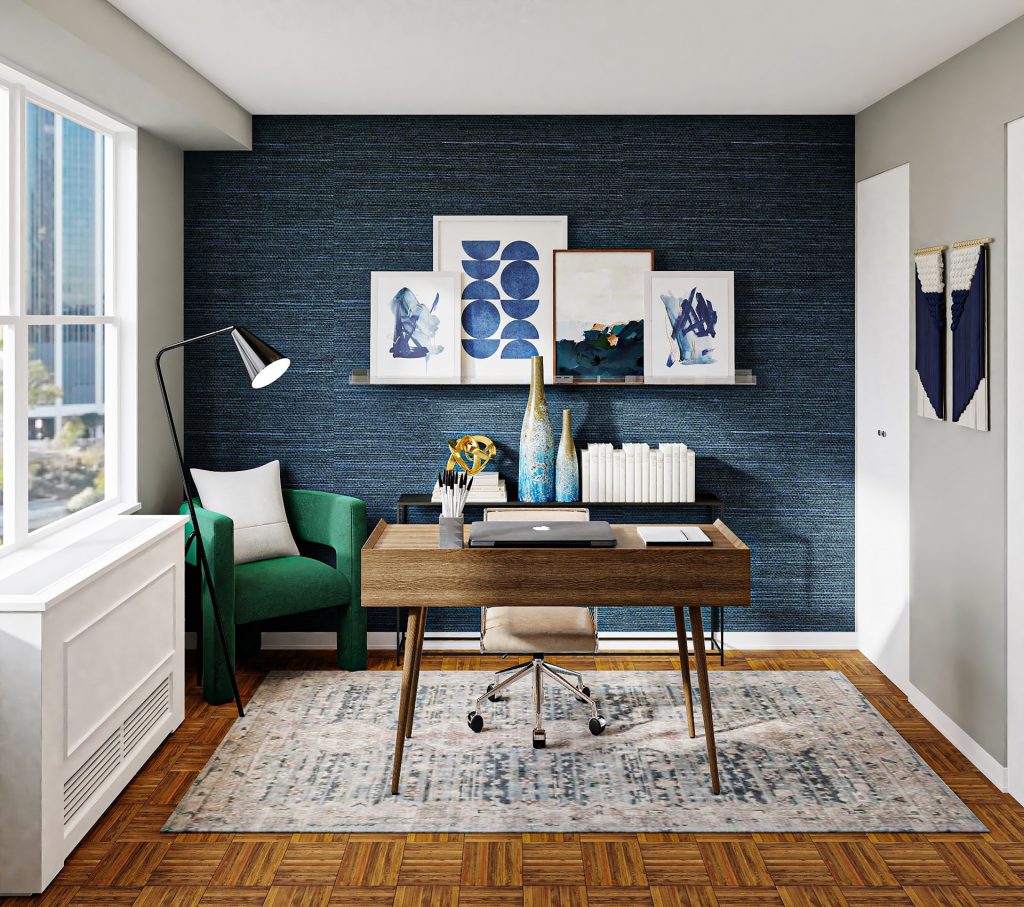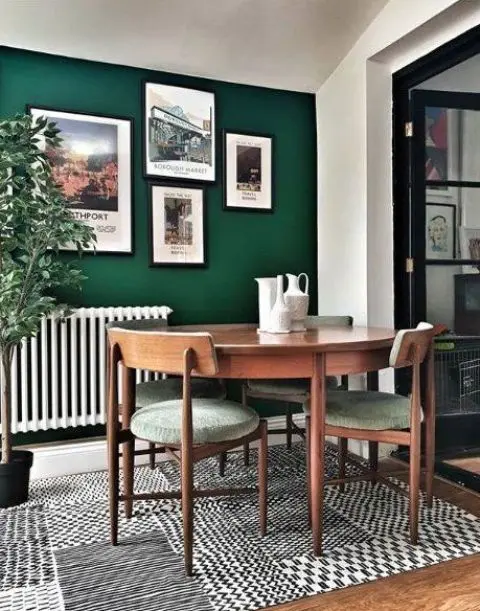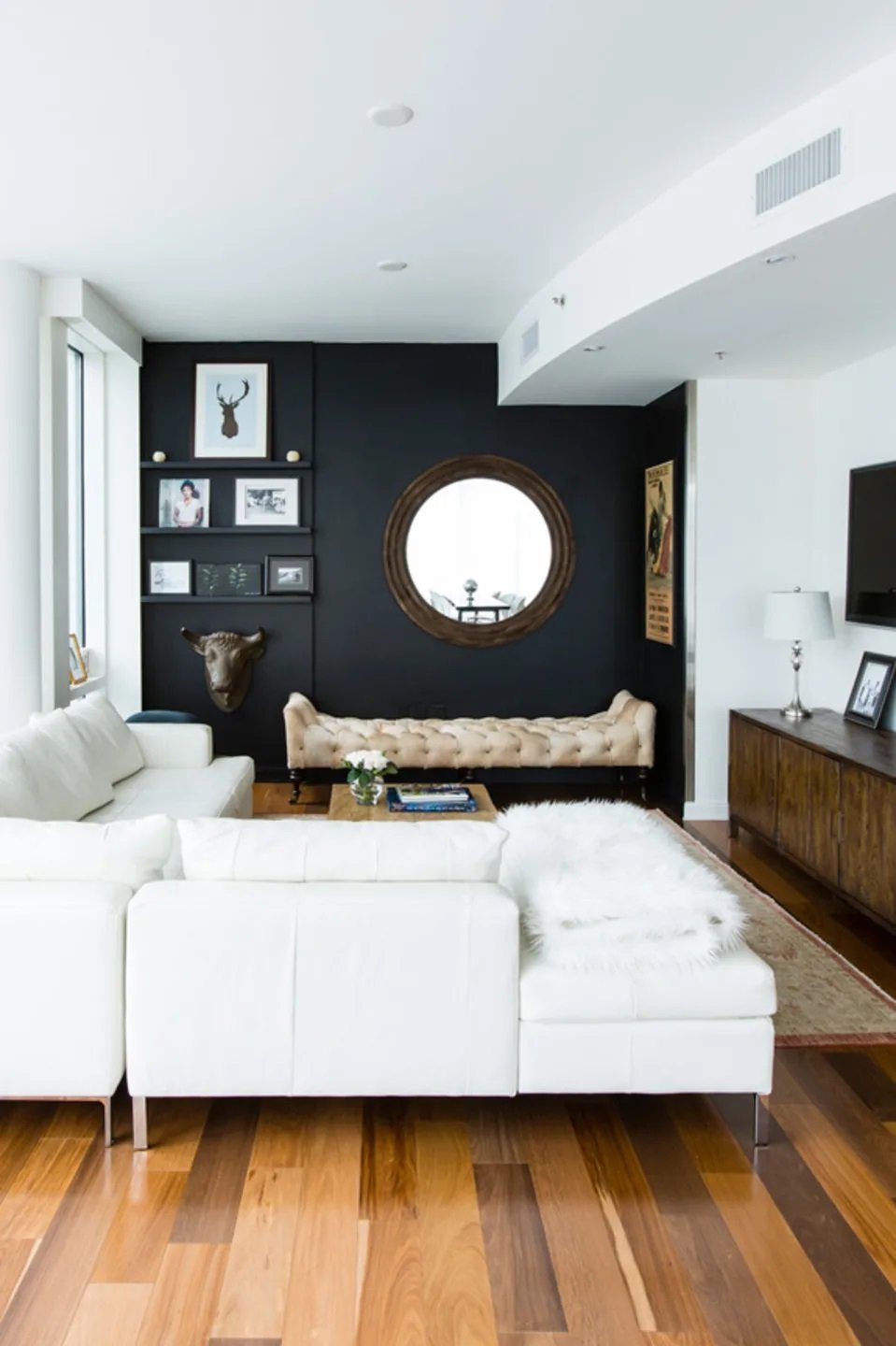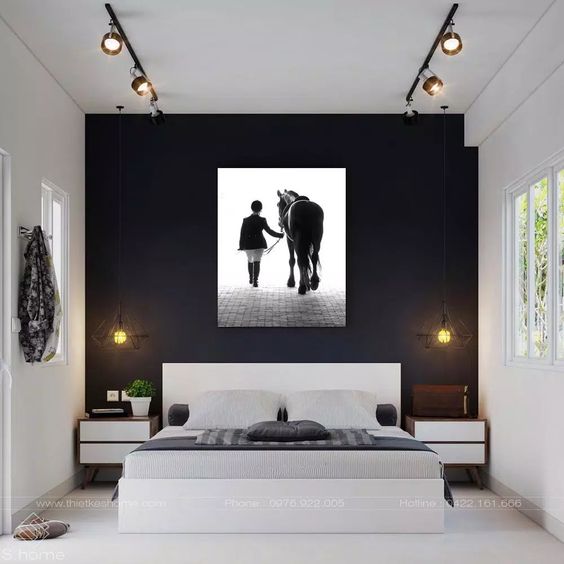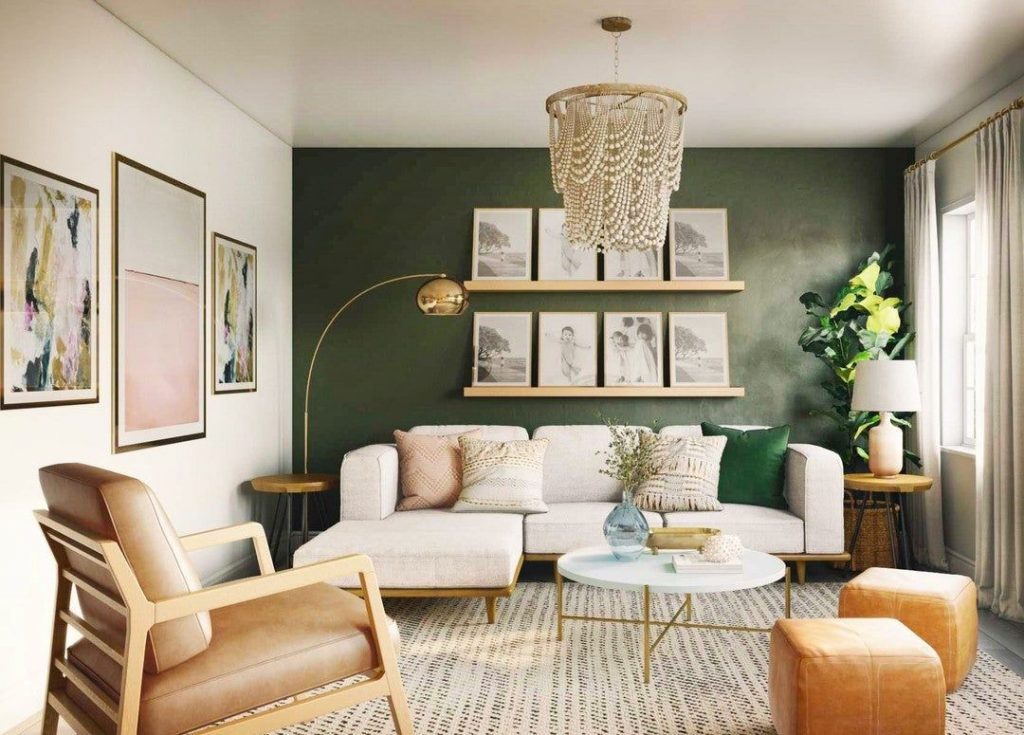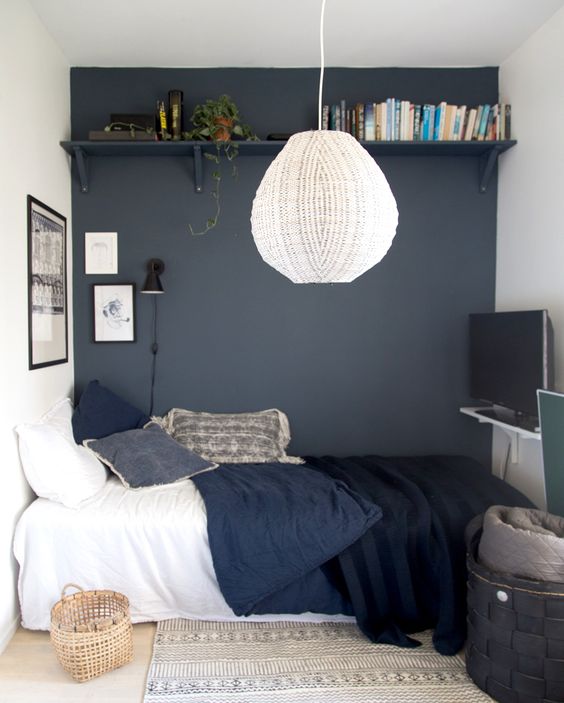 Via Pinterest – Source: My Scandinavian Home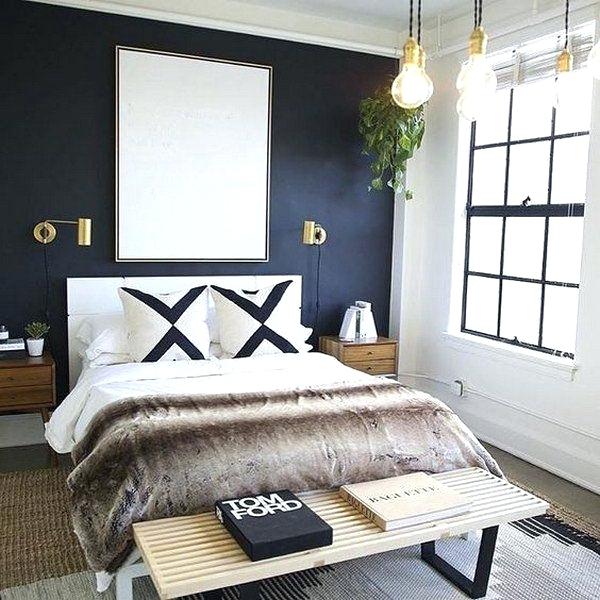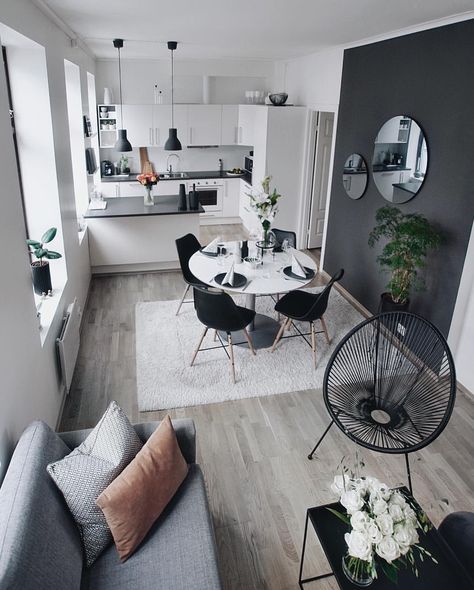 ---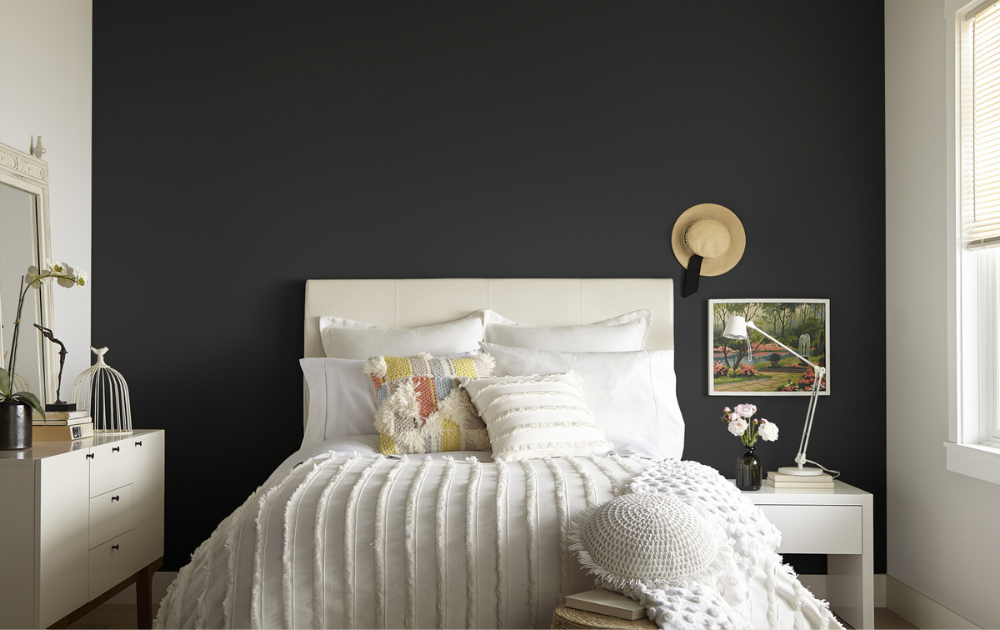 ---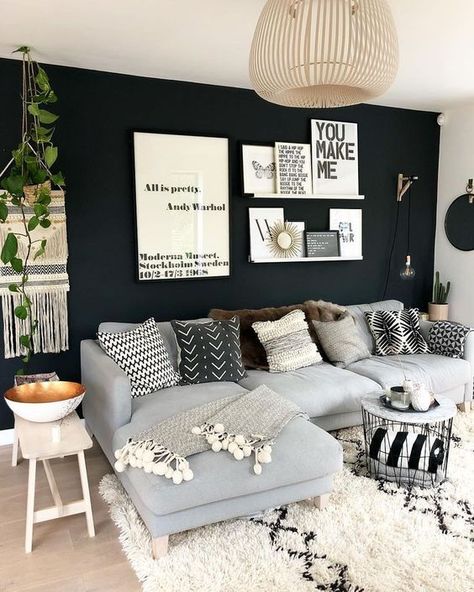 Related Posts: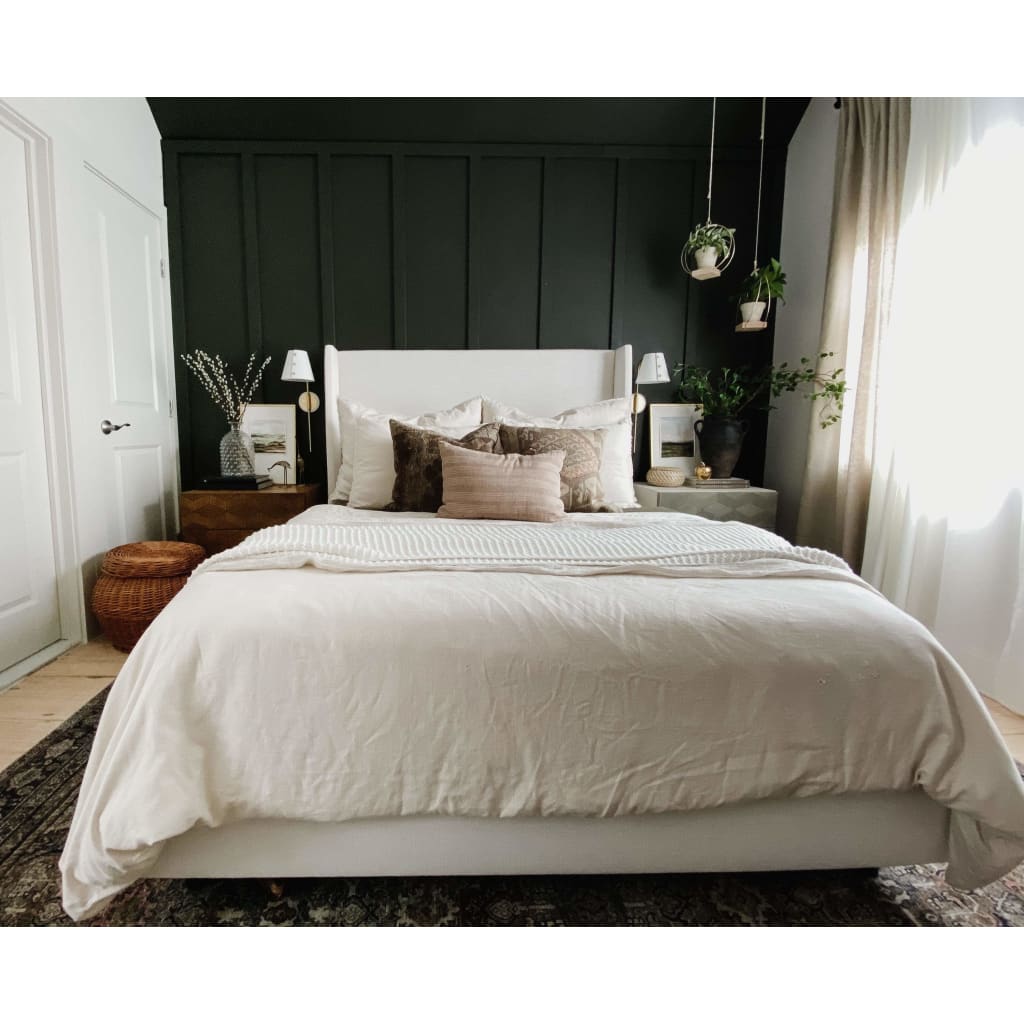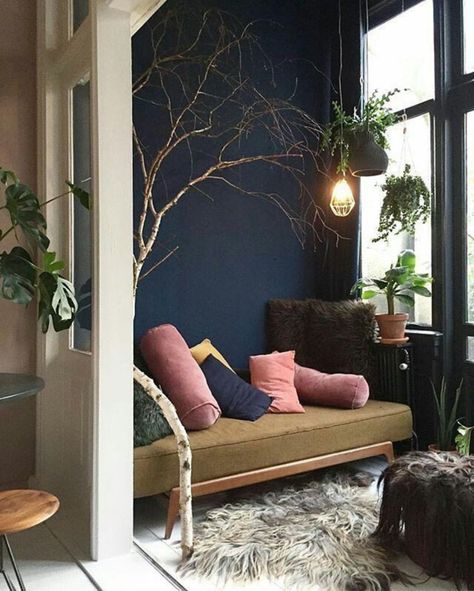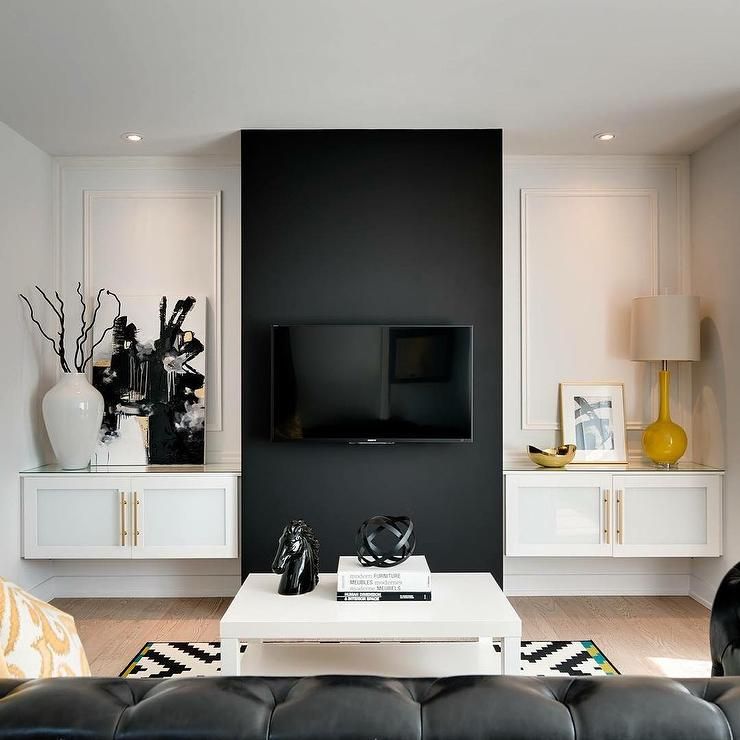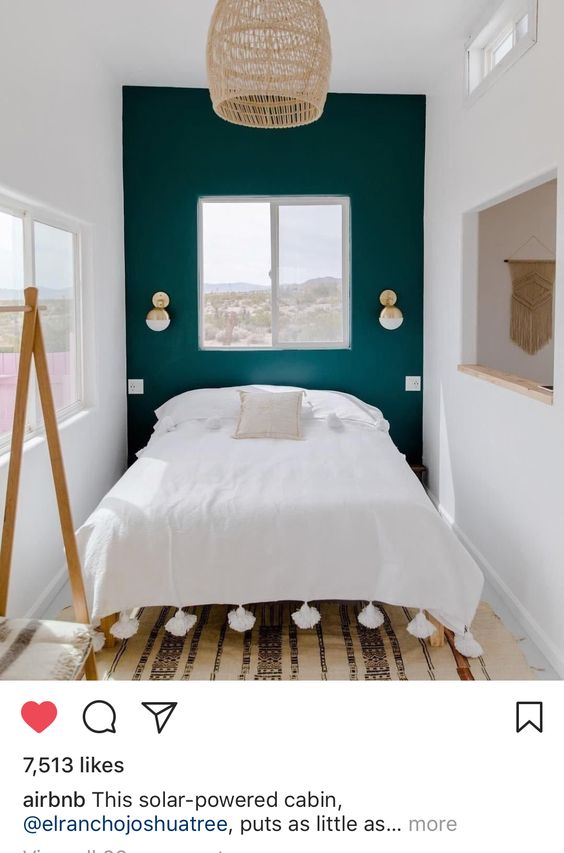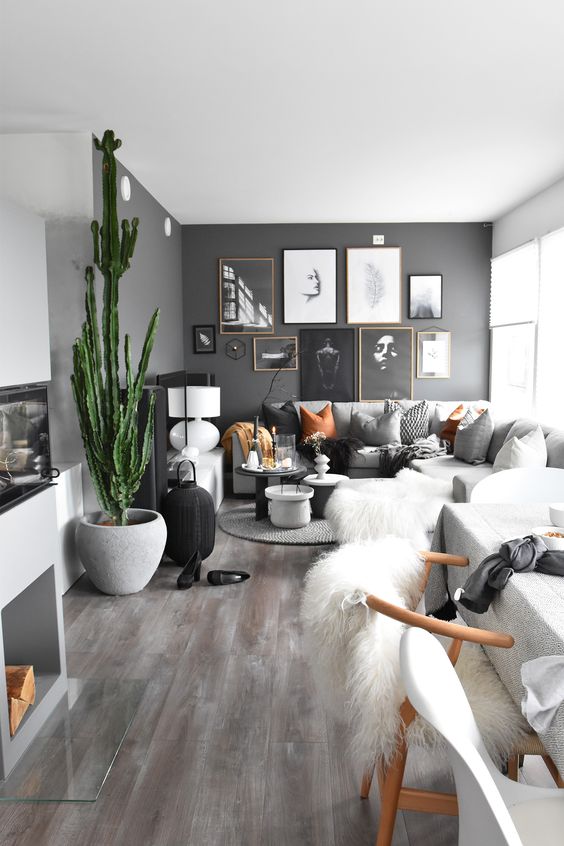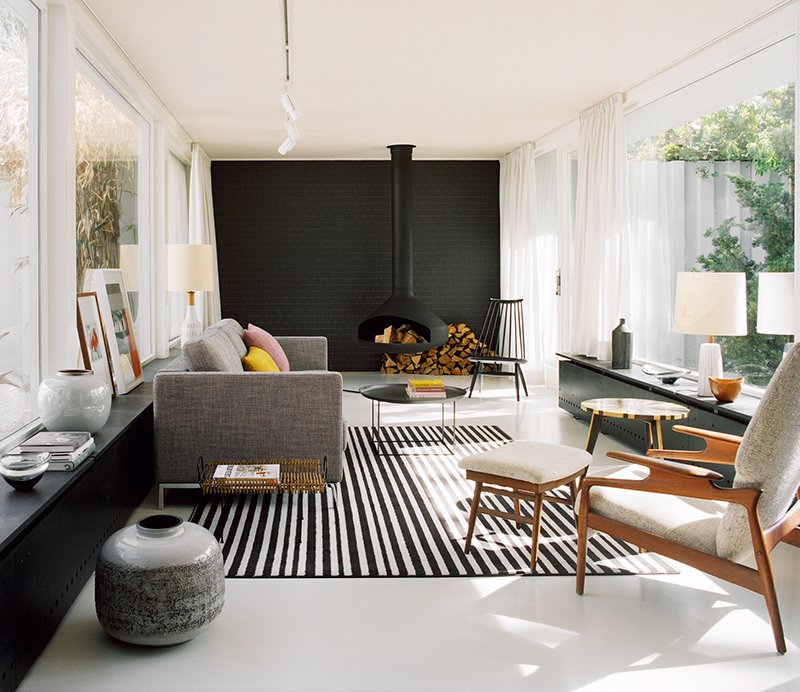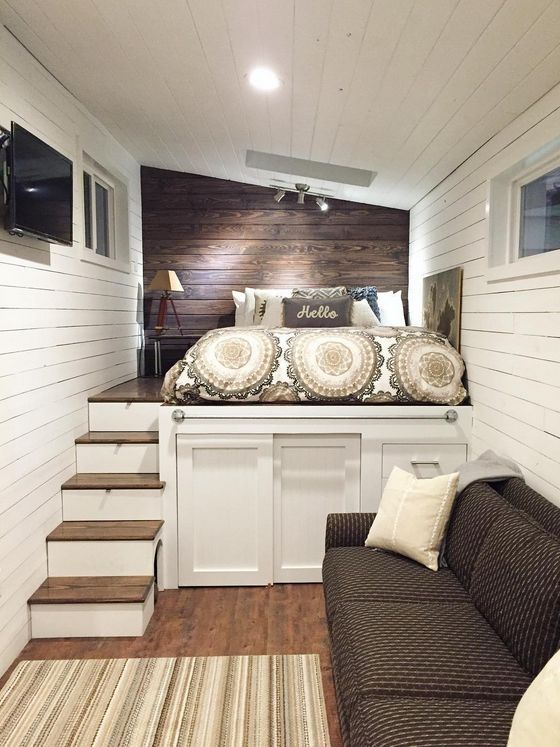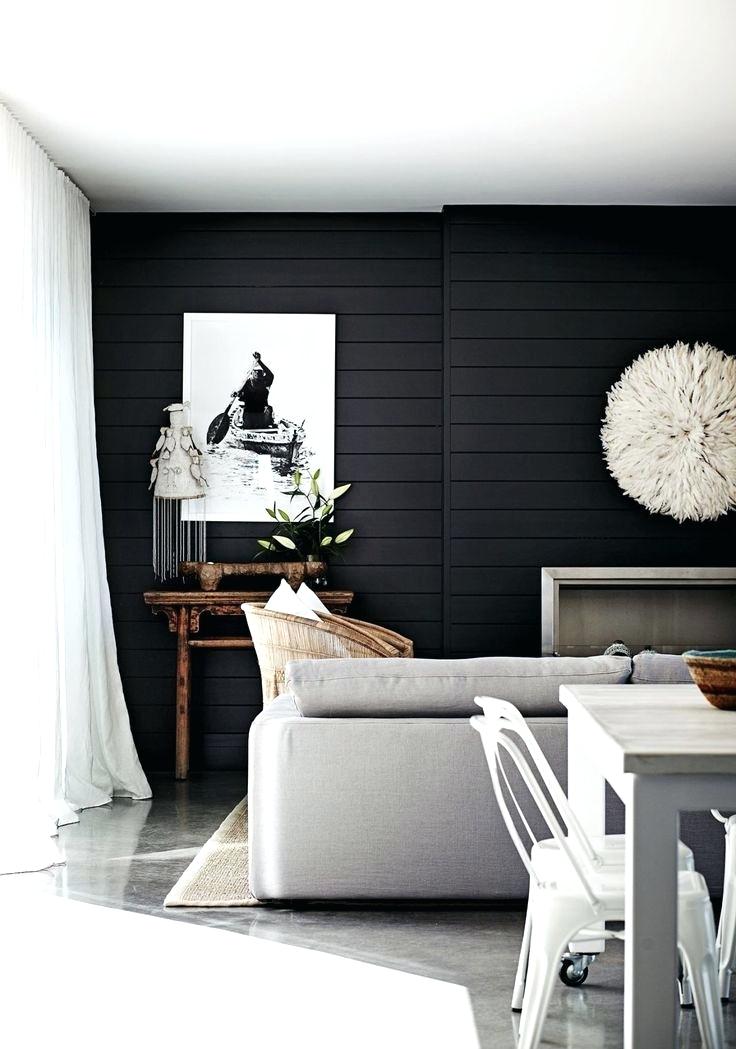 There's really nothing to be afraid of when using dark colors in smaller rooms. Accent walls are the easiest and safest way to go. You can't really mess it up. Dark colors in small rooms are a great way to add some drama and interest to your space without overwhelming it. The next time you decorate your small space, be brave and go bold!
Dark wallpaper Ideas For Renters
Want More Small Space Ideas? Explore The Blog!
You May Also Like:
PIN THIS FOR LATER!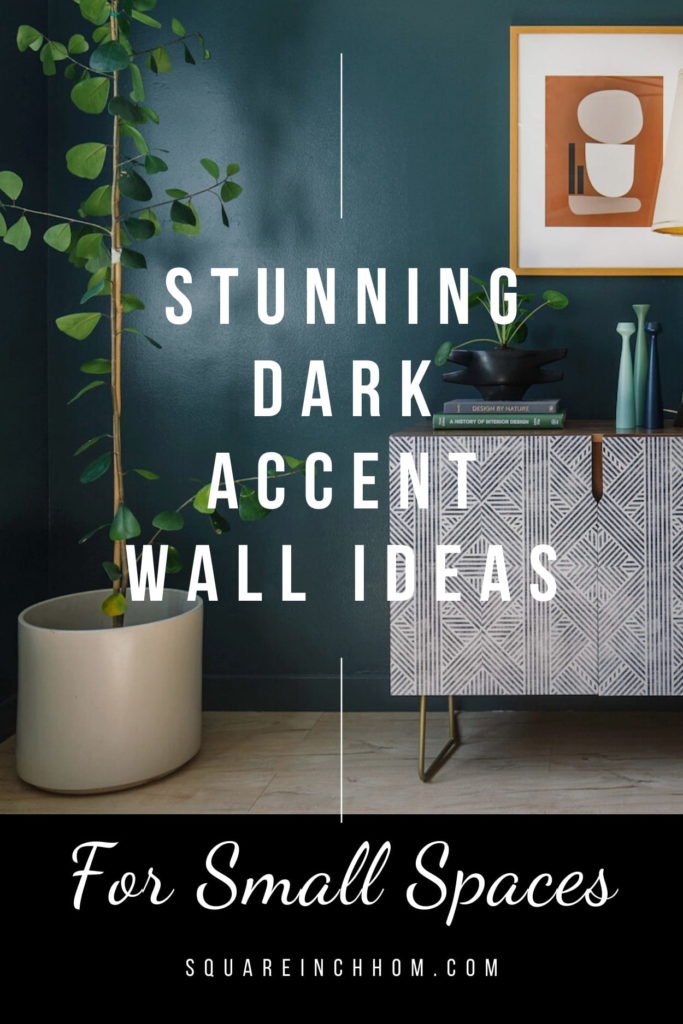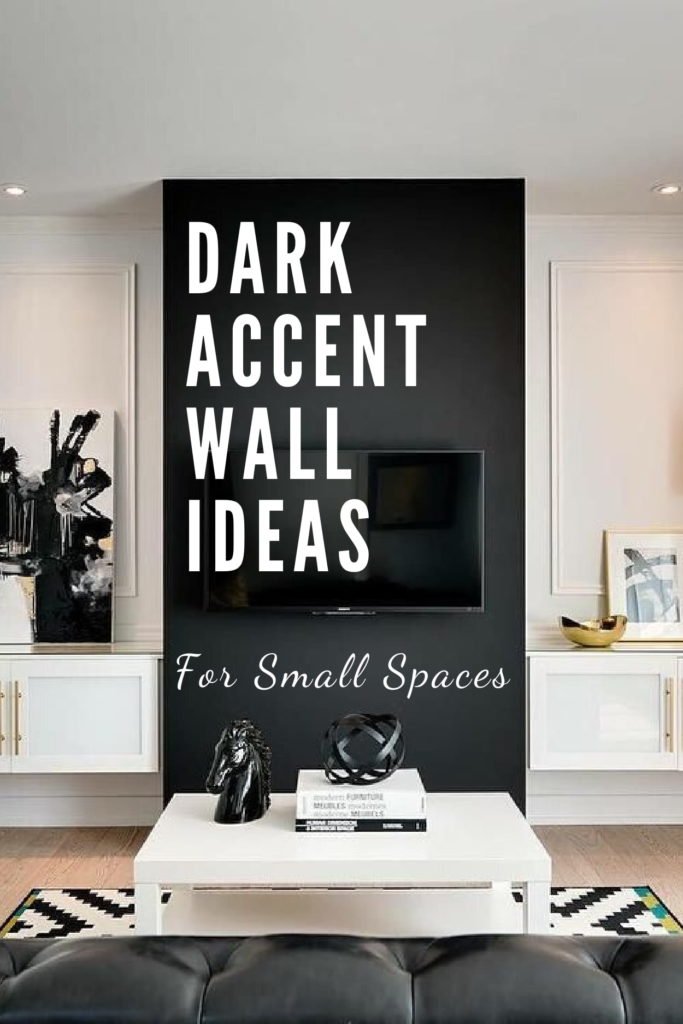 Don't Miss The Latest Posts!