The Most Thoughtful Gifts For Small Apartments & Tiny Homes
Buying home gifts for someone who lives in a small apartment or tiny home can be tricky. Small-space dwellers don't have a lot of room for extra stuff. So gifting should be well thought out and at best useful.
There are some things to keep in mind when buying gifts for someone who lives in a small home:
Scale,
Function, and
Purpose
If the gift doesn't fall into at least one of these categories it may not be the right choice for the home. Luckily there are a ton of options that they'll love! Here are some amazingly useful and thoughtful gifts for small apartments and tiny homes.
I split this list into 3 sections for all the skimmers out there:
Bonus: Tech Gifts
But Wait!…Don't forget to pin this post for later!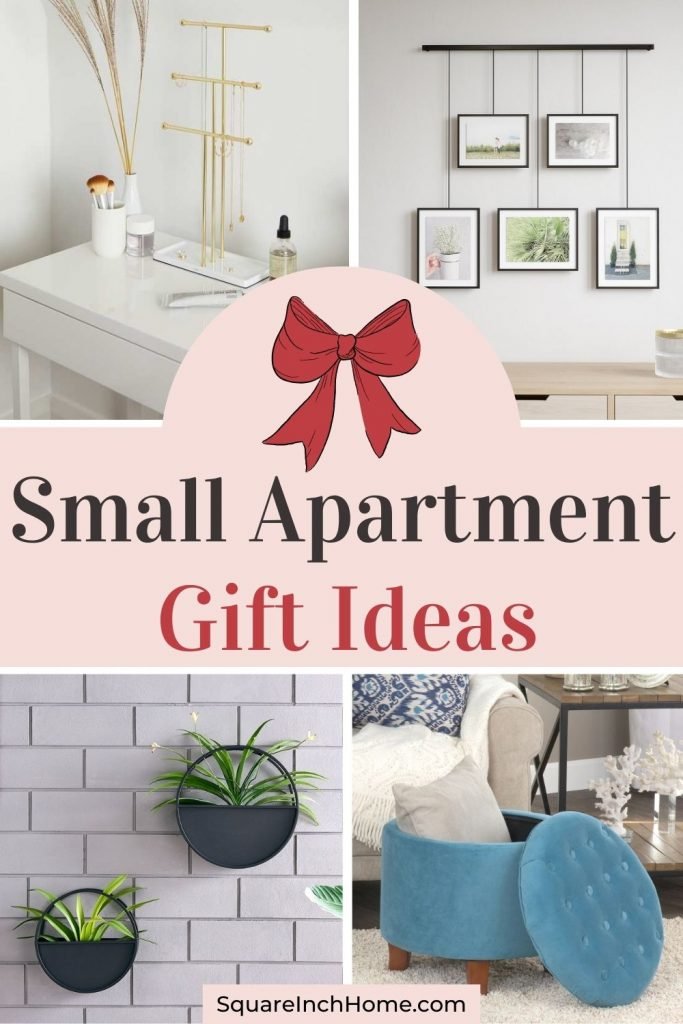 **This page may contain affiliate links. If you purchase something through these links, I may receive a small commission at no extra cost to you. See the full disclosure here. I only recommend products that I love and trust! **
The Most Useful Gifts For Small Apartments and Tiny Homes!
Useful Kitchen Gifts For Small Apartments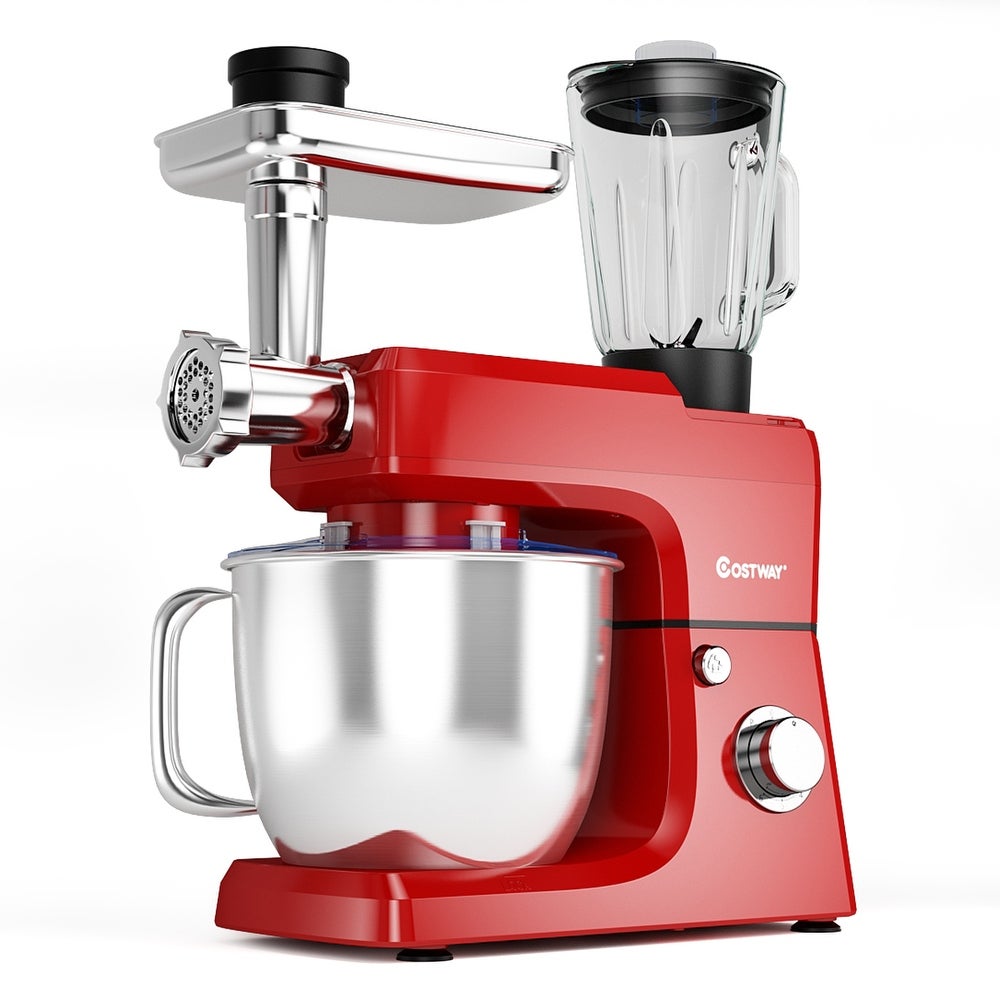 Overstock
3 in 1 Multi-functional Stand Mixer, Meat Grinder, Blender
When you're short on space, multifunctional products are golden. This 3 in 1 mixer comes with a detachable grinder and blender and is ideal for small kitchens with limited counter space. 
Price: $197.96 – Check product page for coupons!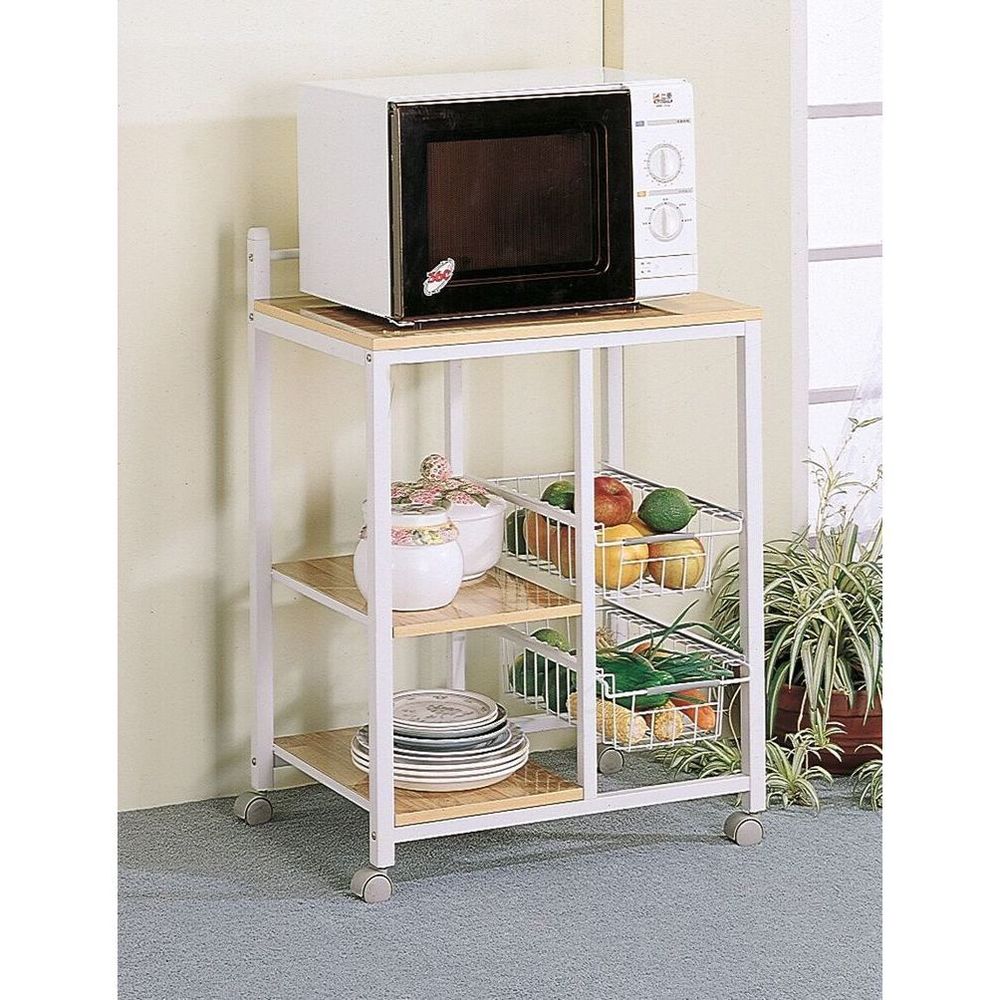 Overstock
White/ Natural Wood 2-shelf Kitchen Cart 
Squeez more storage into your tiny kitchen with a compact kitchen cart. A big top surface provides room for a microwave or other small kitchen appliances, and open shelves on one side provide quick storage for mixing bowls or cookware.
$152.49 – See product page for new coupons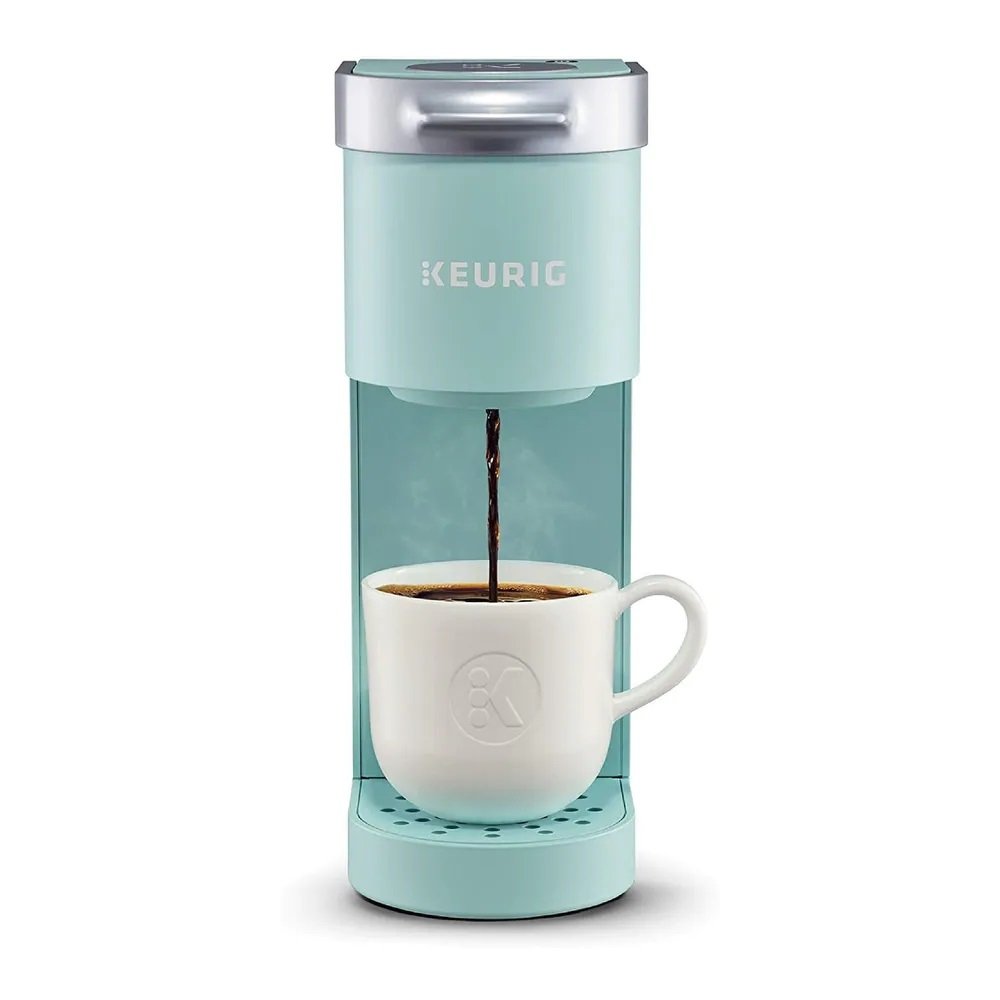 Overstock
Keurig K-Mini Single Serve Coffee Maker (Oasis)
Less than 5 inches wide this one-cup coffee maker will fit anywhere! It's the perfect gift for coffee lovers with limited kitchen counter space. They'll love you for it. Available in different colors.
Price: $84.95 (See product page for coupons).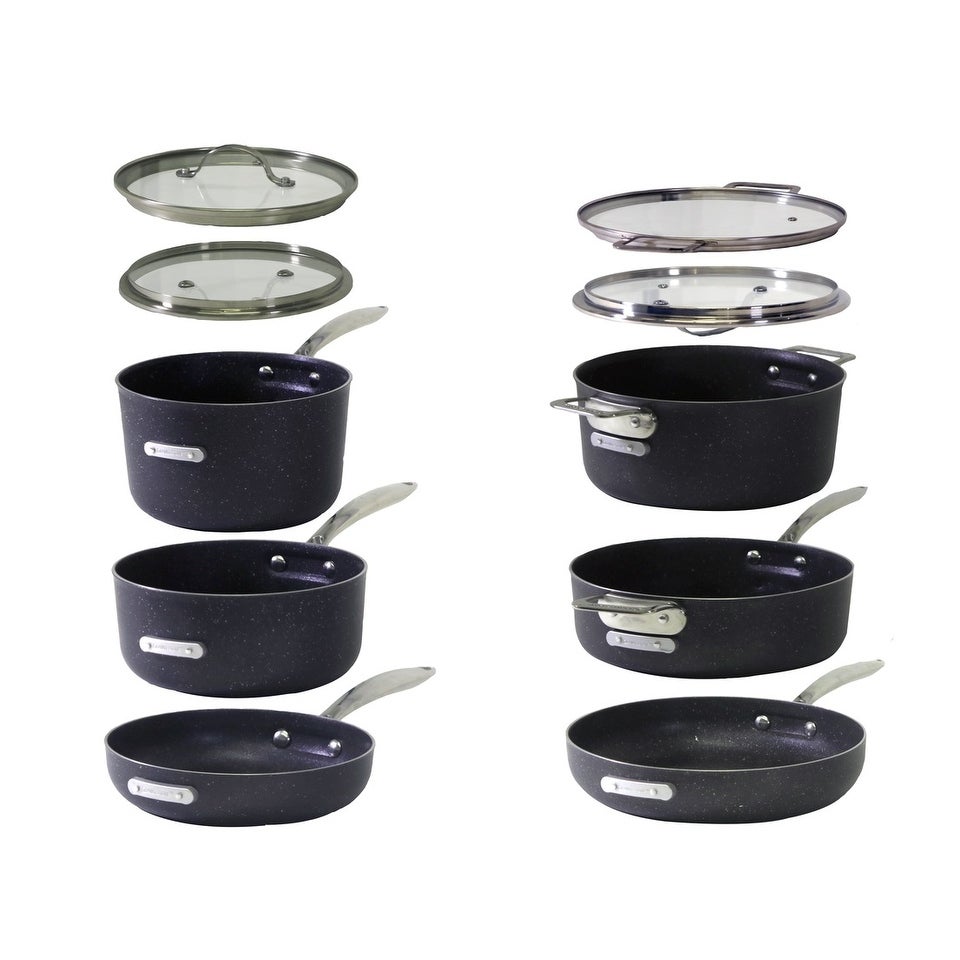 Overstock
Stackable Granite Stone Diamond Non-stick 10-piece Cookware Set
Maximize your kitchen space with this stackable, generous cooking set. This cookware set is triple coated with ultra-nonstick coating and is dishwasher safe.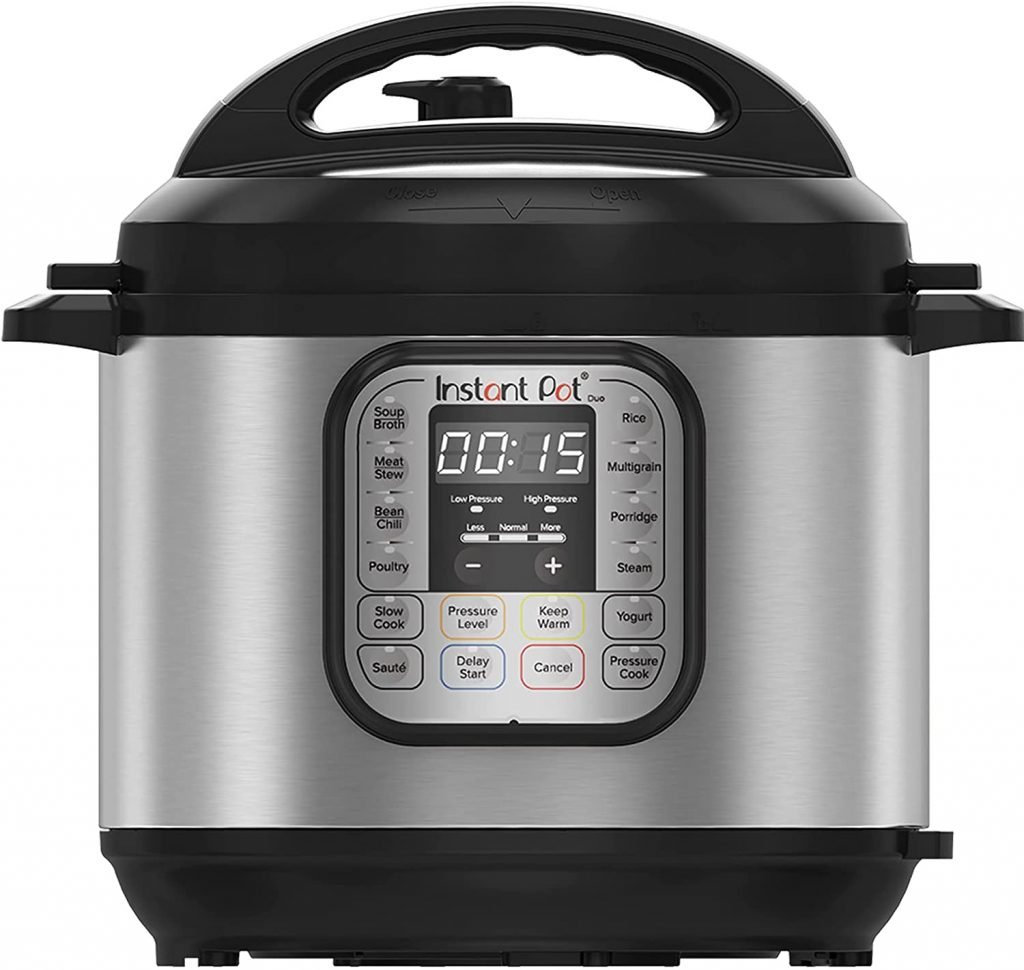 Amazon
Instant Pot Duo 7-in-1 Electric Cooker
This highly rated ( 134,275 ratings to be exact) electric cooker is a pressure cooker, slow cooker, rice cooker, steamer, sauté, yogurt maker, warmer & sterilizer in one! No space for a dozen pots and pans? This is the perfect solution! The instant pot is another multifunctional piece that small-space dwellers will love!
Price: See updated price Here on Amazon.
Home Decor Gifts For Apartments
---
RELATED POST: Home Decor & Kitchen Gift Ideas For Mom!
---
Bonus: Tech Gifts For Small Space Dwellers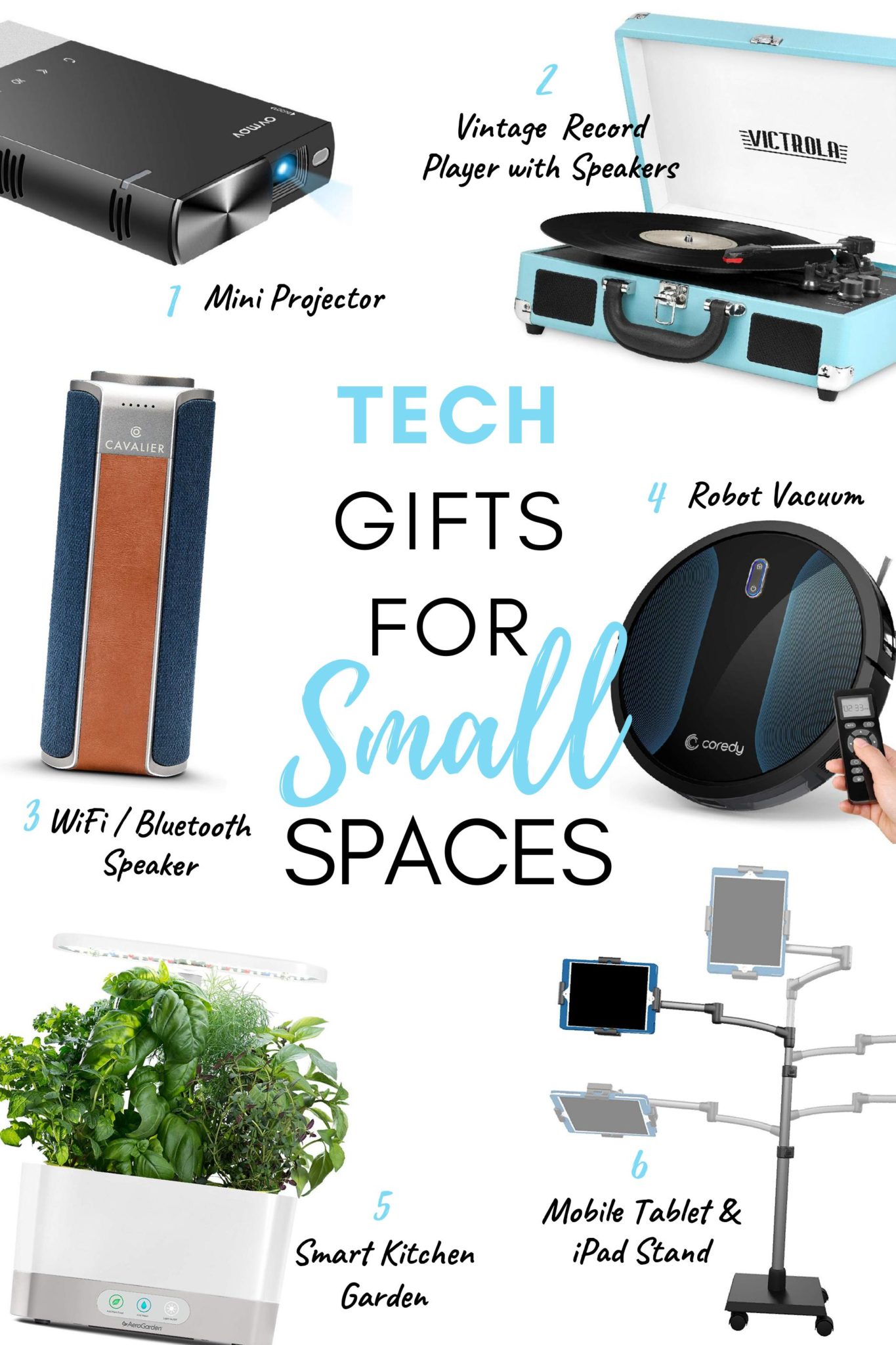 Product Links:
1. Mini Projector | 2. Vintage Bluetooth Suitcase Turntable with Speakers | 3. Portable Wireless Bluetooth Speaker | 4. Robot Vacuum Cleaner | 5. Smart Herb & Vegetable Kitchen Garden | 6.  Deluxe iPad Floor Stand
I hope these were able to spark some ideas. Remember to keep scale, function, and purpose in mind when buying gifts for small apartments and tiny homes. You're already on the right track with doing a little research beforehand.
Happy Gifting!
You May Also Like: