How To Make A Small Bedroom Look Bigger With Wallpaper?
The trick to making a small bedroom look bigger with wallpaper is choosing the right pattern. Some patterns work better than others when working with small rooms. But there are two types of wallpaper that I've found to be most effective in creating the illusion of more space. Take a look.
For more wallpaper ideas for small spaces see: Best Wallpaper Patterns For Small Rooms.
**This page may contain affiliate links. If you purchase something through these links, I may receive a small commission. You will NOT pay more for products purchased through these links. I only recommend products that I love and trust! **
How To Make A Small Bedroom Look Bigger With Wallpaper?
#1 Use Striped Wallpaper To Add Width & Height
Even if it's used on one wall only, long stripes have the power to make a room feel taller or wider. Vertical stripes add height while horizontal stripes add depth. The best thing about striped wallpaper is that it's so versatile! They come in different styles, colors, and patterns. They can be bold and striking or subtle and minimalistic. There is striped wallpaper for every style and taste!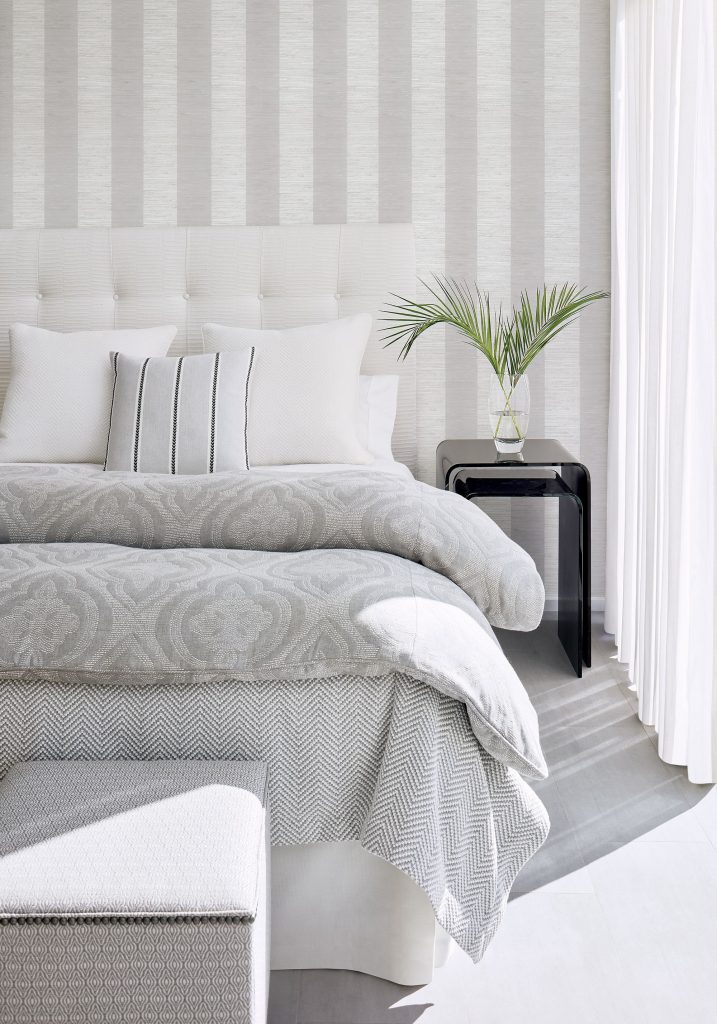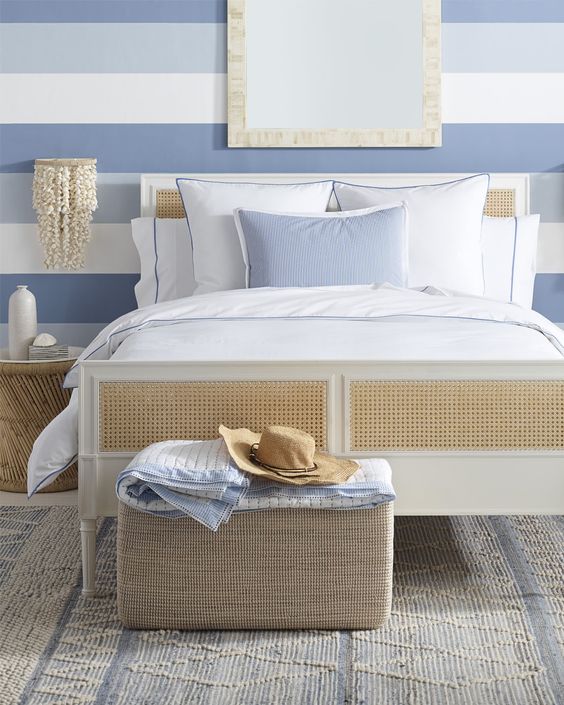 …But It Doesn't Have To Be Literal Stripes.
Any pattern that creates lines (vertical or horizontal?) for the eyes to follow will do the trick. The wallpaper below features beautiful tree trunks that create the same elongation effect. I compiled some unique striped wallpaper designs here!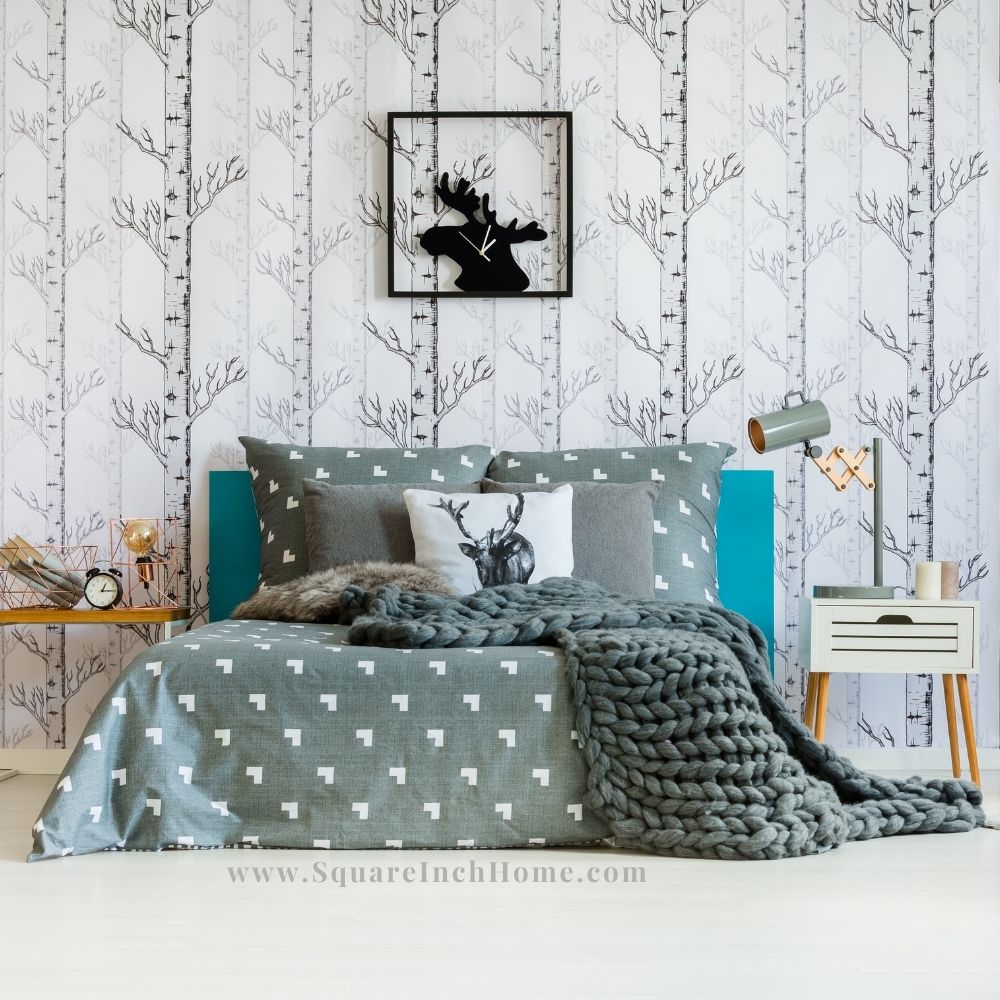 #2 Try Scenic or 3D Murals To Create Depth
Scenic, landscape or 3D wallpaper Murals draw the eye outward, creating amazing depth and distance. This makes the space look and feel larger. Try a forest mural, a large beach landscape photo mural or a cool 3D design to visually expand your bedroom. Magic Murals has a huge collection of beautiful scenic, wallpaper and murals for any room, style and occasion.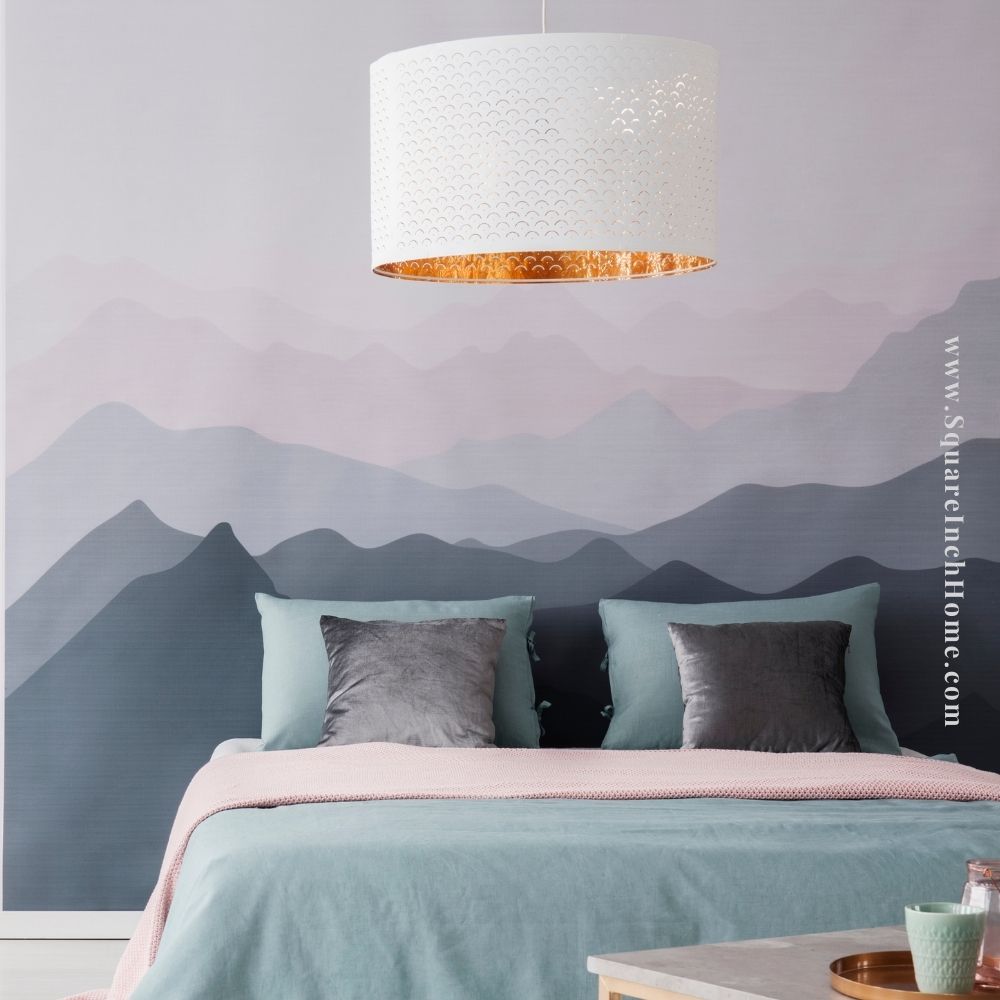 Shop This Mural Here On Amazon!
Related:
How To Use Wallpaper In A Small Bedroom?
I've always liked the idea of using wallpaper on one or two walls. Especially if it's a bold pattern. Personally, I find four walls covered in busy patterns to be quite overwhelming. But this is a personal choice. It's your home and you can do with it what you like! If you're going to cover your entire room with wallpaper, be sure to choose a pattern you really, really love. Because you'll be looking at it every day.
So where to place wallpaper in a small bedroom?
On the wall behind your bed
Inside your closet
On the ceiling
On the wall behind your desk or office space. This creates a beautiful Zoning Effect.
Wallpaper Finds For Small Bedrooms:
You May Also Like:
Pin It For Later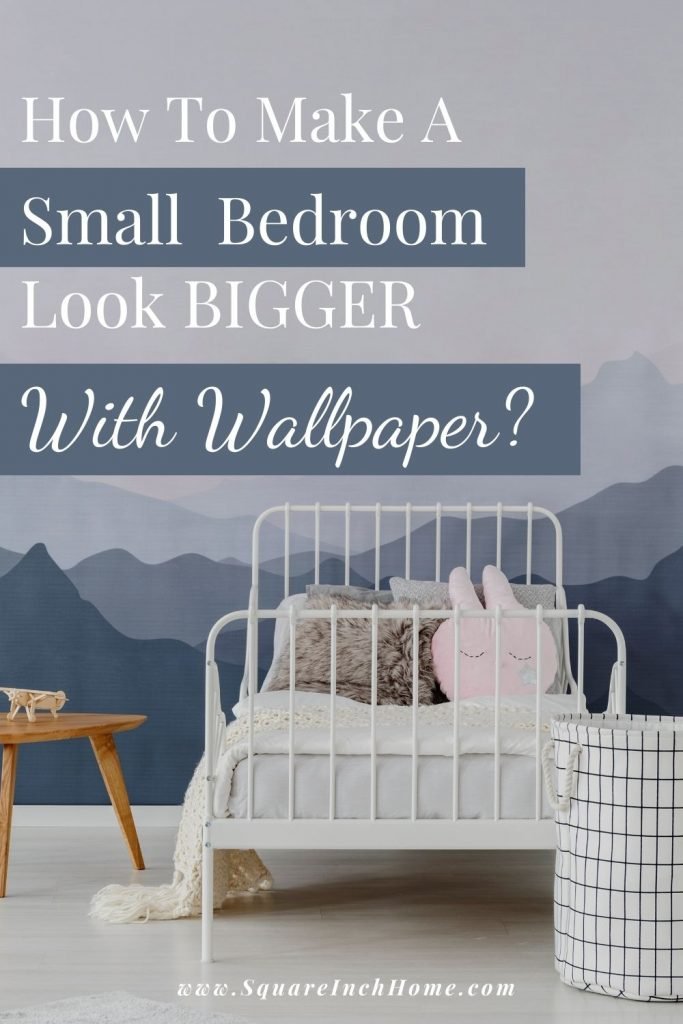 Latest Posts: