23 Inspiring Makeshift Closets For Small Bedrooms
Tiny bedrooms with no closet are the stuff of nightmares. It really makes you question humanity, landlords and architects. Luckily there are lots of charming and affordable options for creating a makeshift closet in small rooms. Stop stressing about what you don't have and focus on what you can create with the small, storage-less hand you've been dealt (your tiny closet-less room). Plus, traditional closets are outdated anyway.
Try a chic, effortless, urban closet wall instead!
These gorgeous, inspiring makeshift closets will make you forget all about the lackluster, traditional closet you thought you needed.
Realistically, you may have a lot more clothing than what's displayed here. So If you do decide to create your own closet you may need to double up on the clothing racks and shoe storage as needed.
When you're ready to create your own makeshift closet, check out these Makeshift Closet Essentials For DIY-ing Your Closet.
Now let's get those creative juices flowing!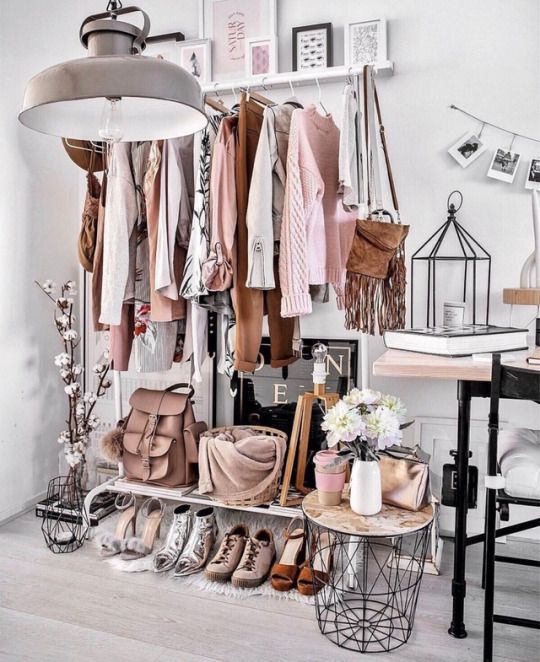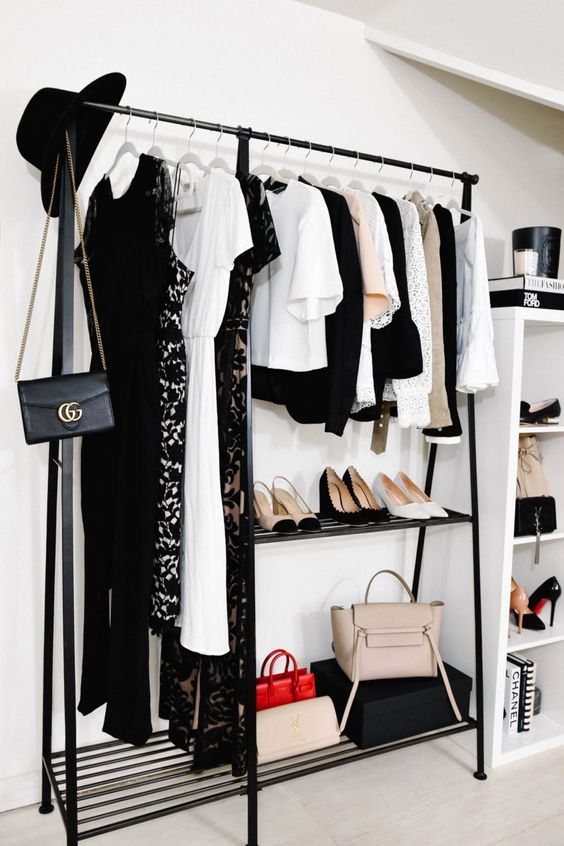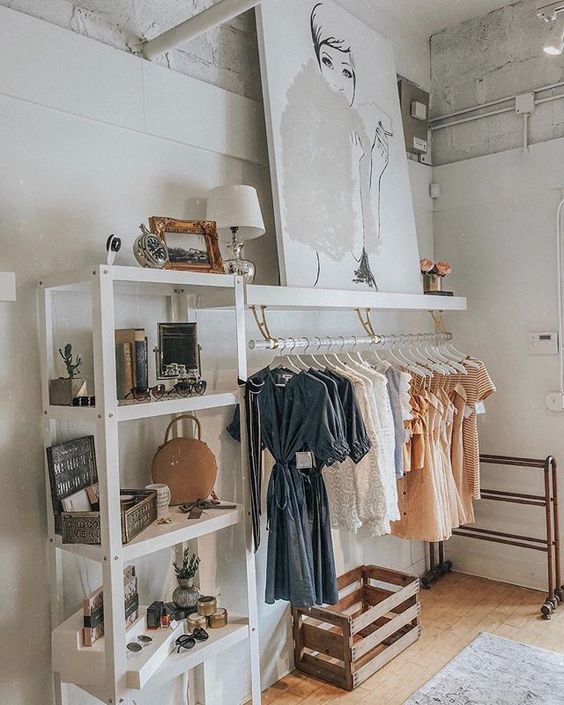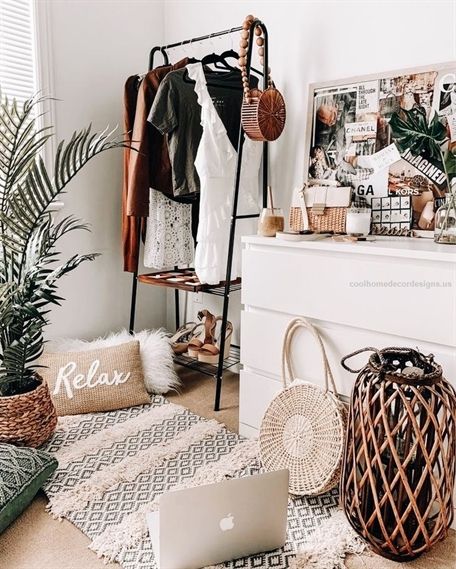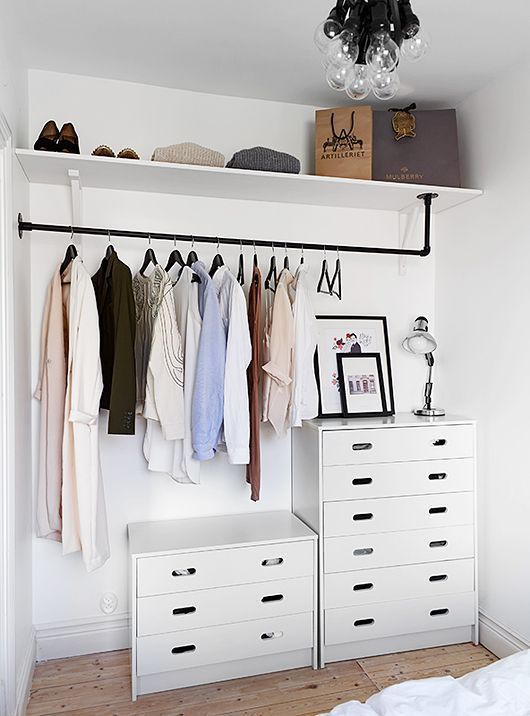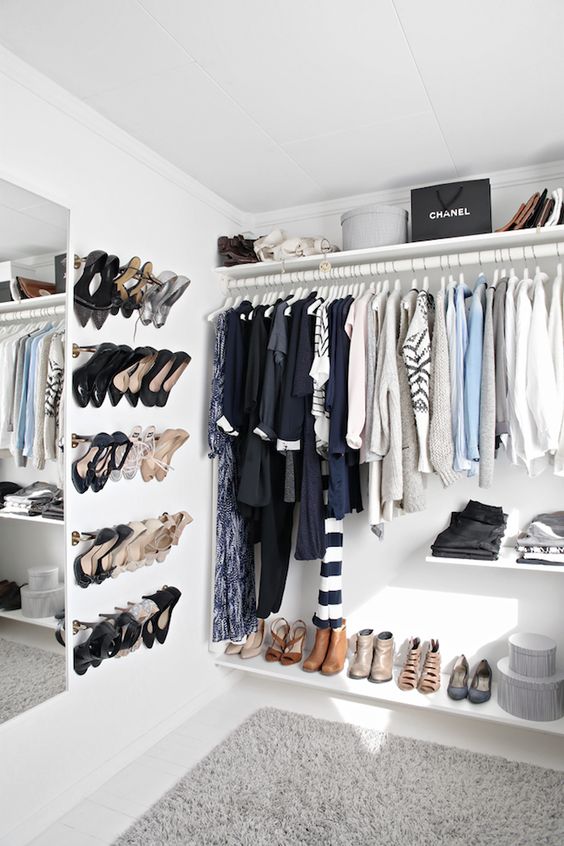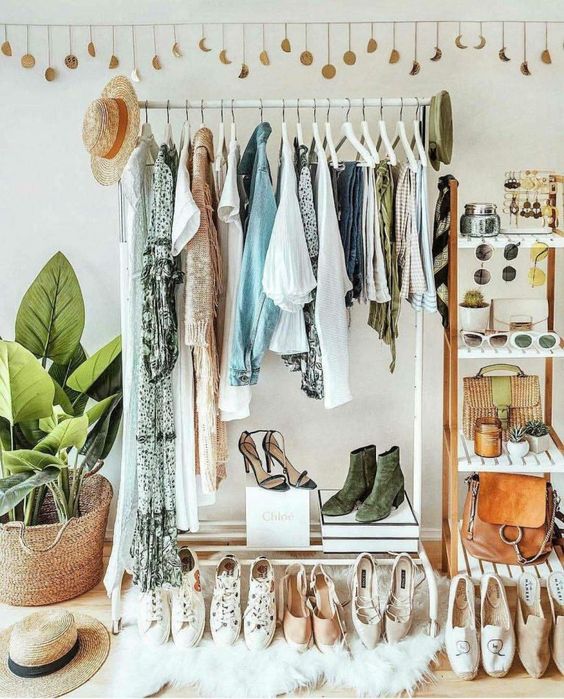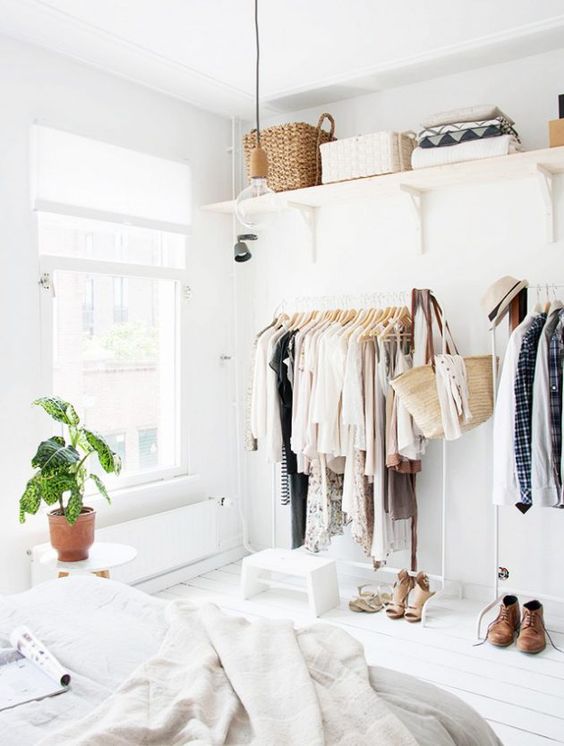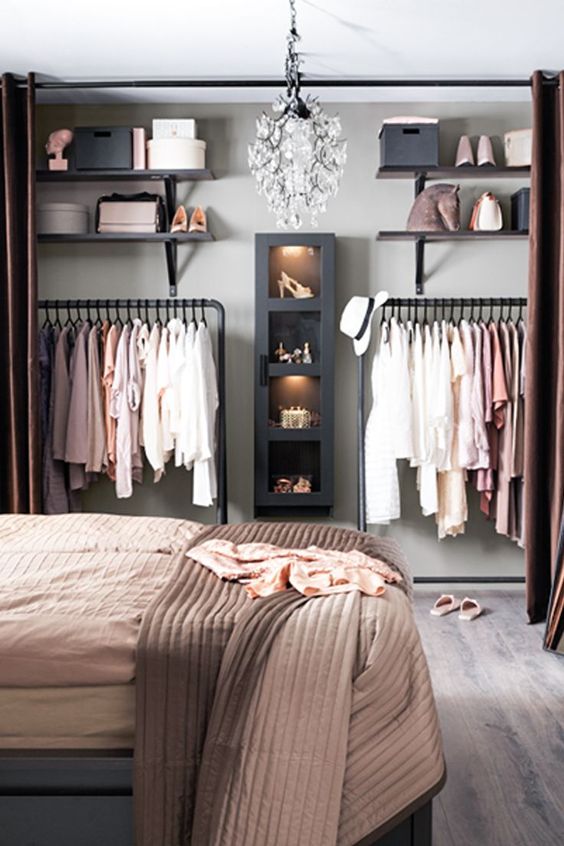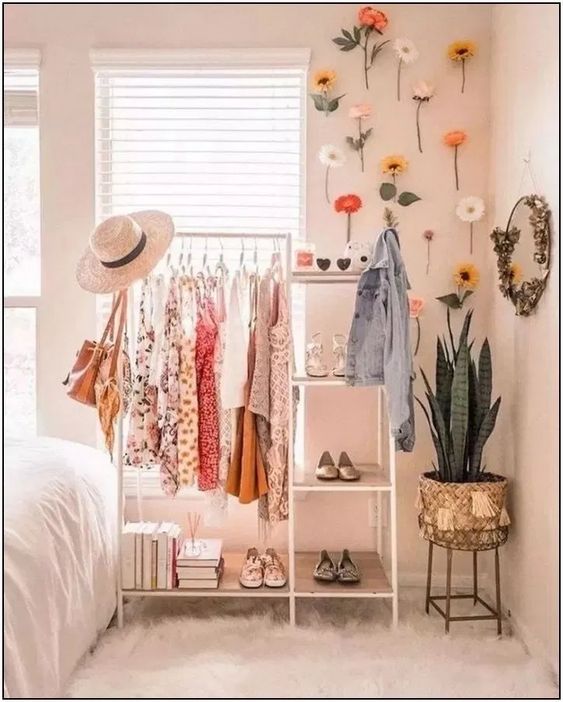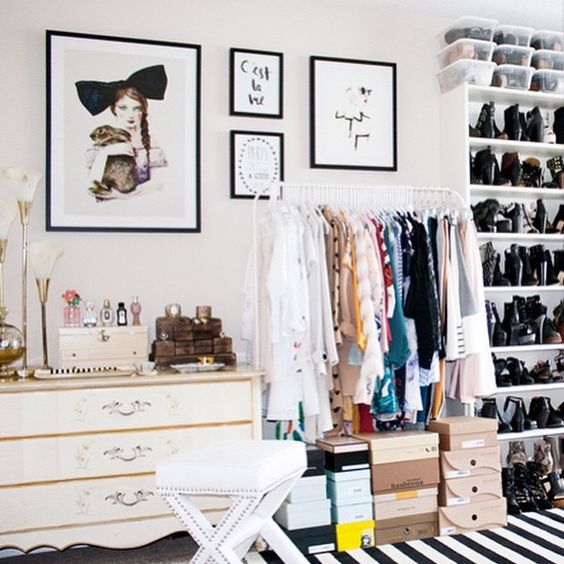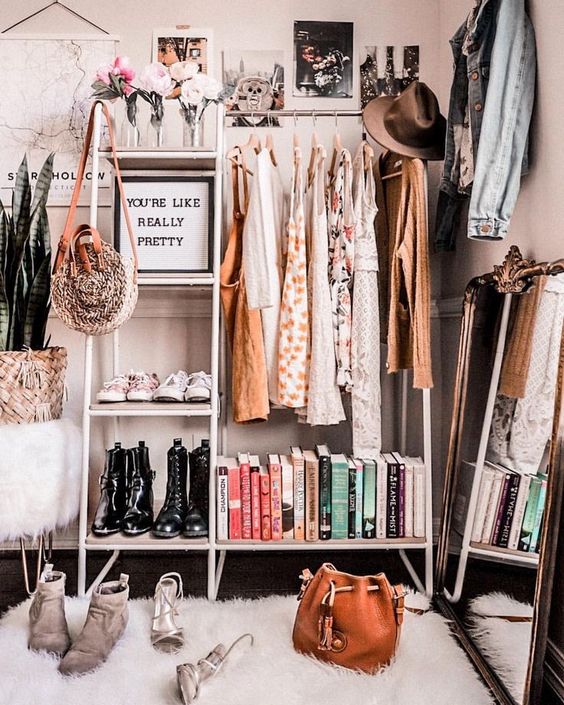 ---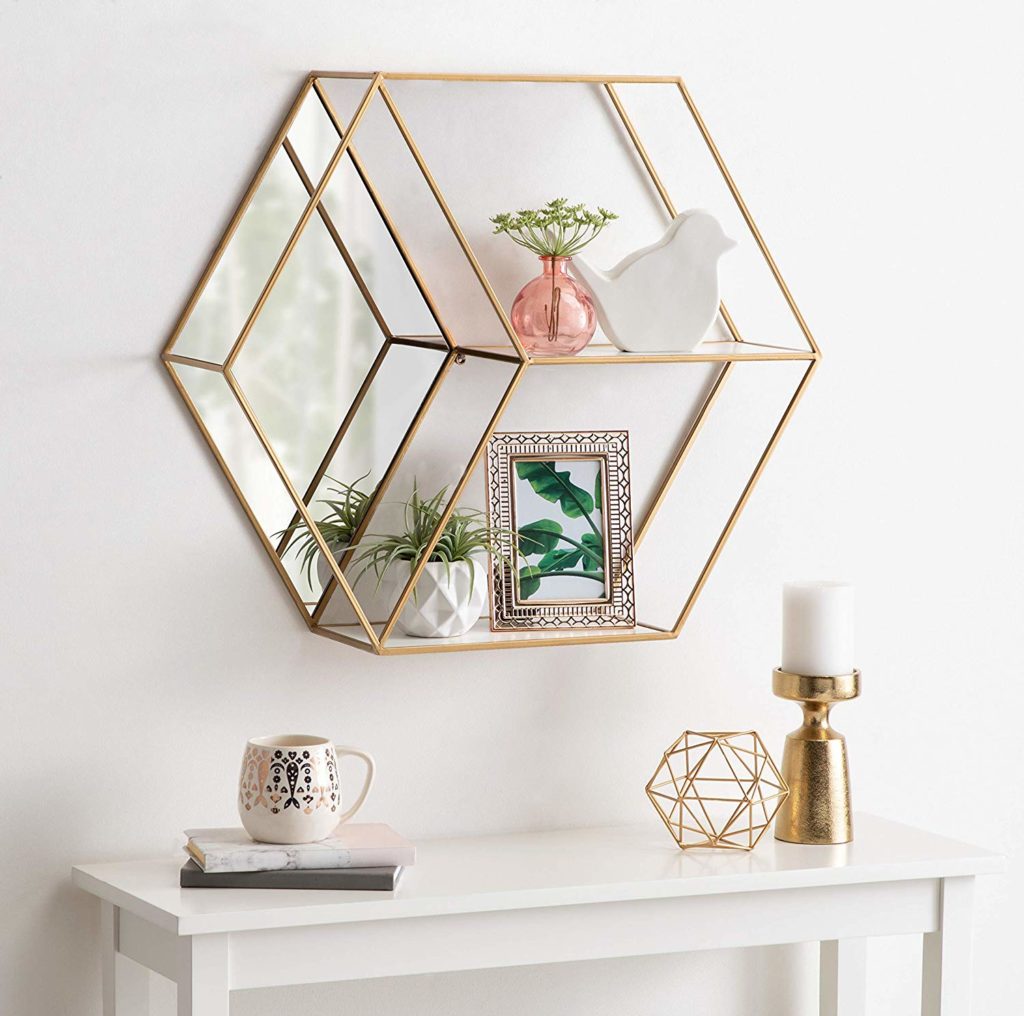 ---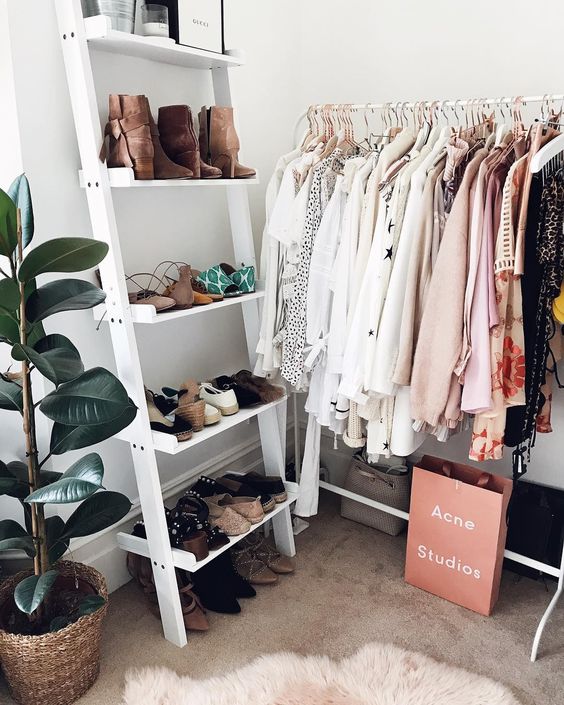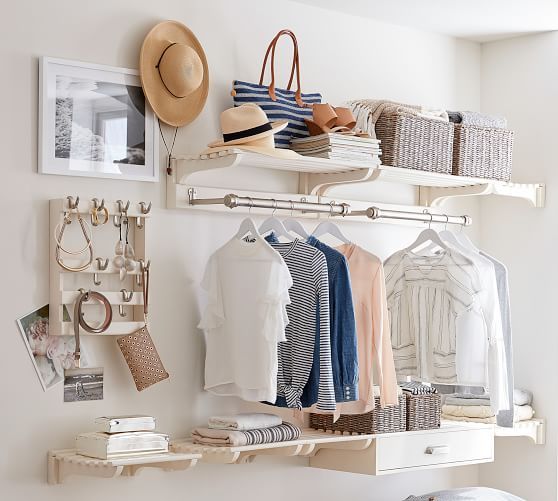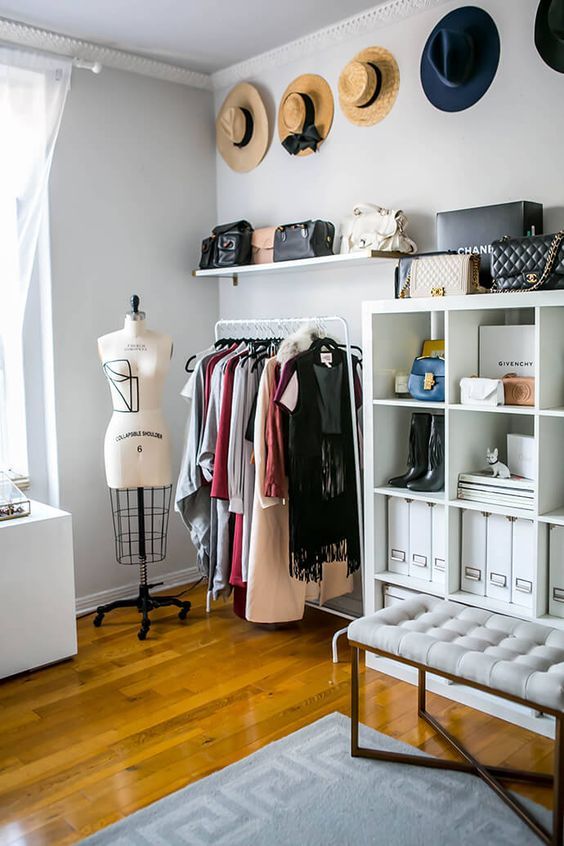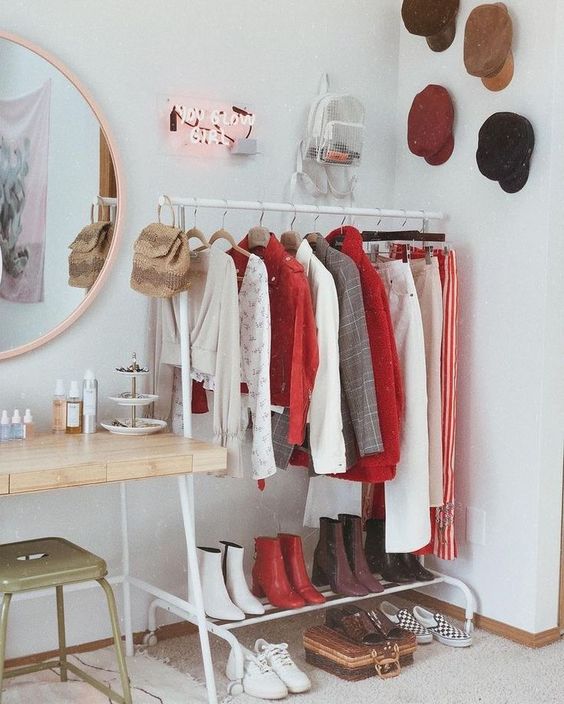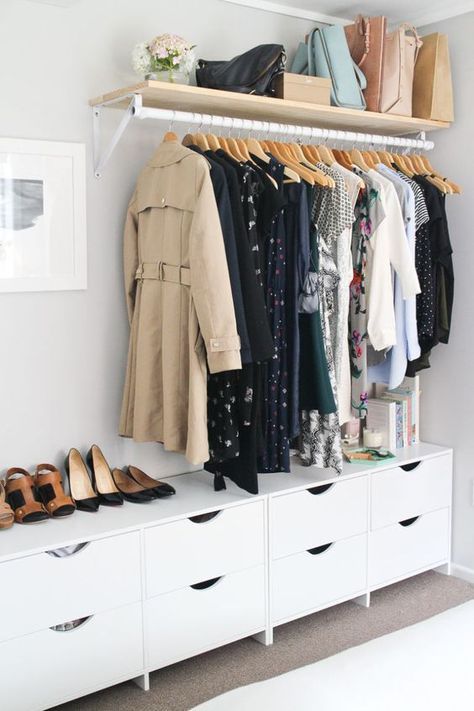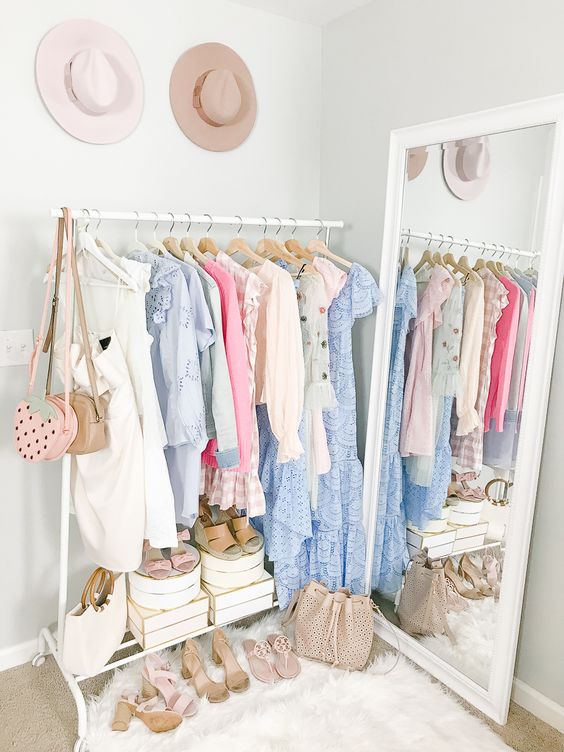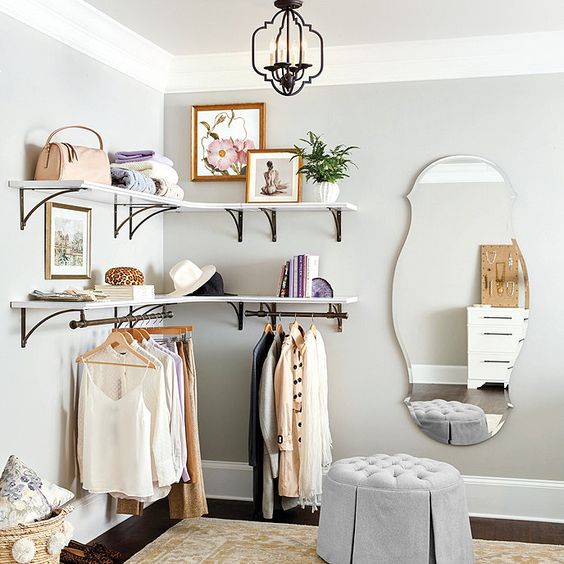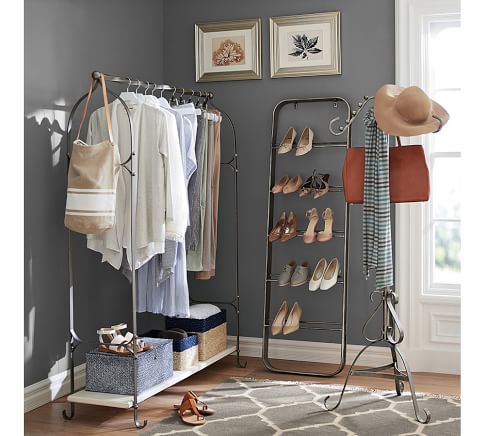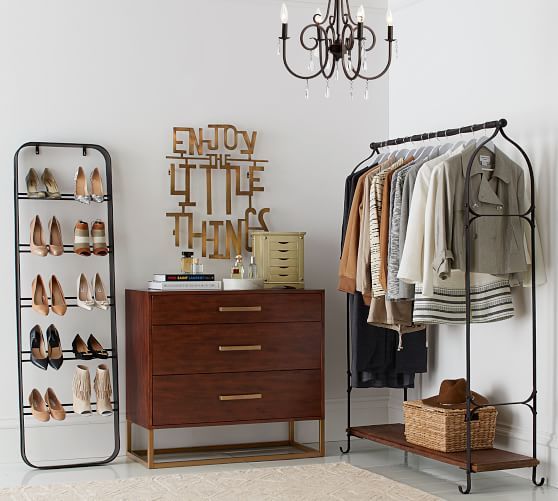 Ready To Create Your Own? These Closet Essentials Will Help You Get Started!
PIN THIS FOR LATER!