35 Small Bathroom Decor Ideas To Get Inspired – (In 5 Different Styles!)
Looking for small bathroom decor ideas and inspiration? Not sure what vibe you're going for yet? Well, I've got 35 small bathroom Ideas & styles for you to try! Organized into 5 style categories for easy browsing.
Achieving some of these looks can be as simple as swapping out a couple of items and tweaking a few features in your bathroom. So a huge budget is not necessarily required.
Also, you might need some bathroom storage ideas. So when you're done here, be sure to check out these Clever Bathroom Storage Hacks to maximize space in your small bathroom.
Let's jump into this list, shall we!
If you're on Pinterest, don't forget to PIN any favorites you find here!... For future inspiration.
For The Skimmers…
**This post contains affiliate links. If you make a purchase through these links I may receive a commission at no extra cost to you. See the full disclosure here.**
Small Bathroom Decor Ideas!
Feminine Bathroom Decor Ideas
Let's start with girly things! There are so many ways to make your bathroom look more feminine and even elegant. A few striking features like hints of gold, pink hues, and a few floral elements will do the trick!
Try using adhesive, removable vinyl coverings for covering dark or unattractive cabinets. Switch out old hardware & light fixtures, and add a pretty shower curtain. Finish off with some pretty wall art and accents and you've got the perfect girly chic bathroom.
TIP: If you're renting, don't forget to store all the original hardware in a box, safely. You'll need to reinstate them when you're ready to move.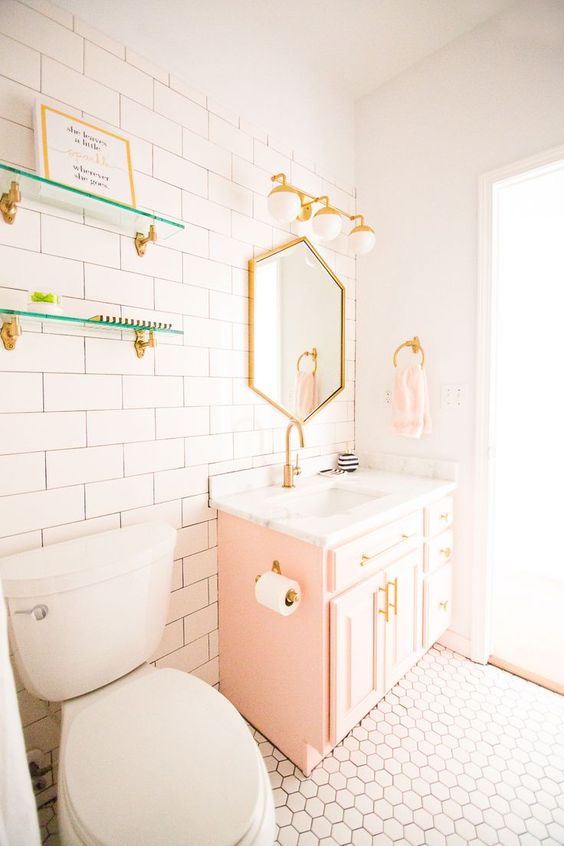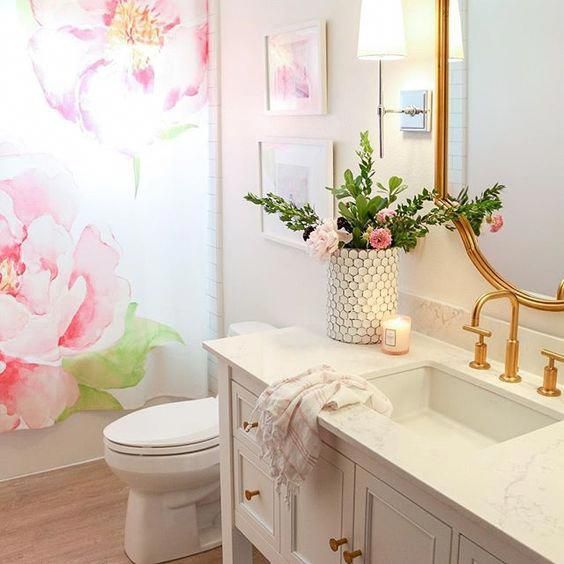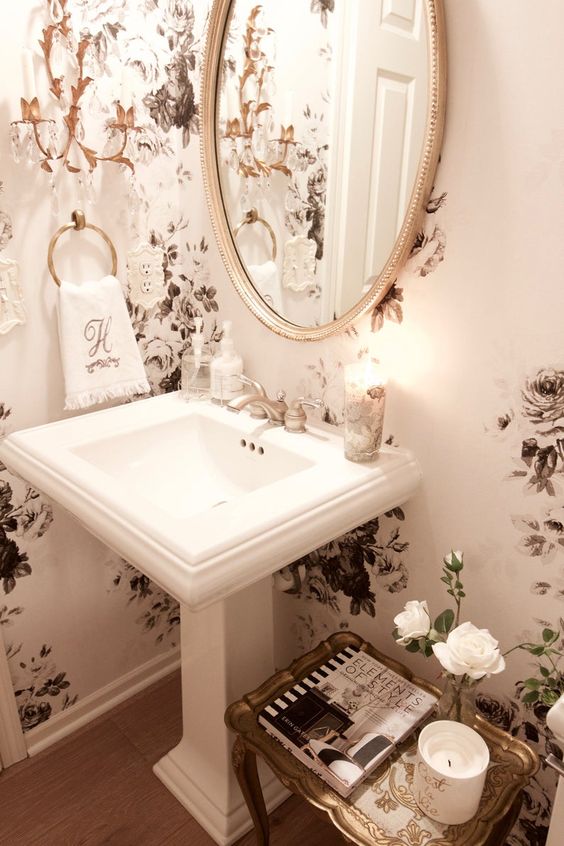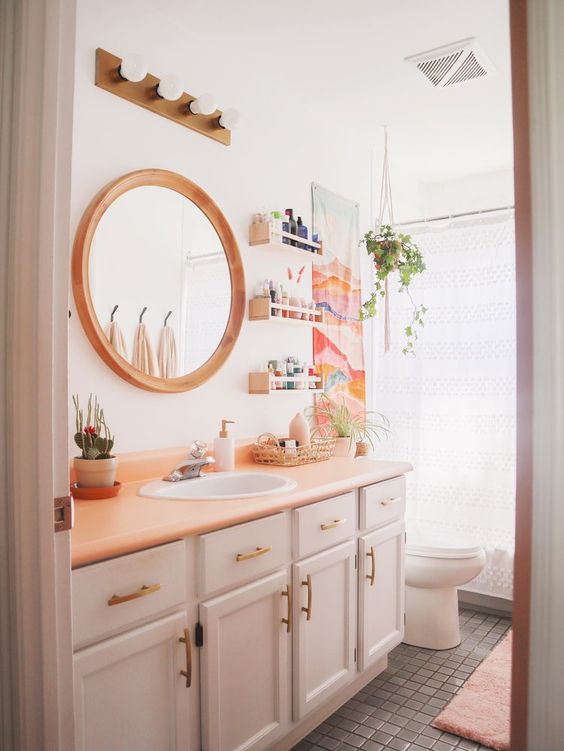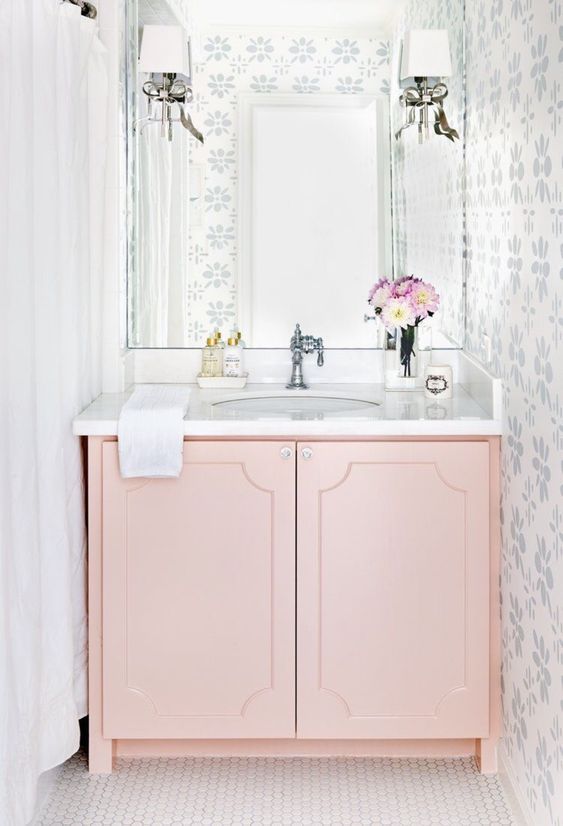 Pinterest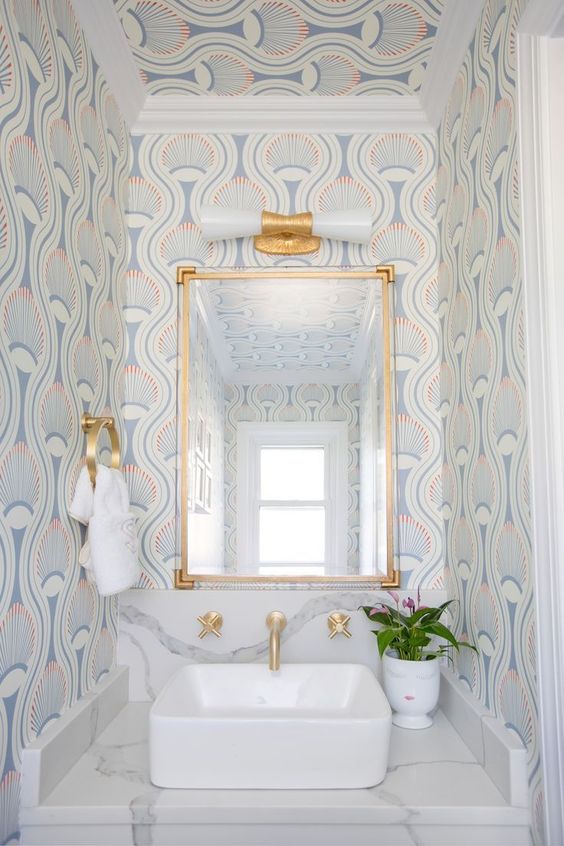 Pinterest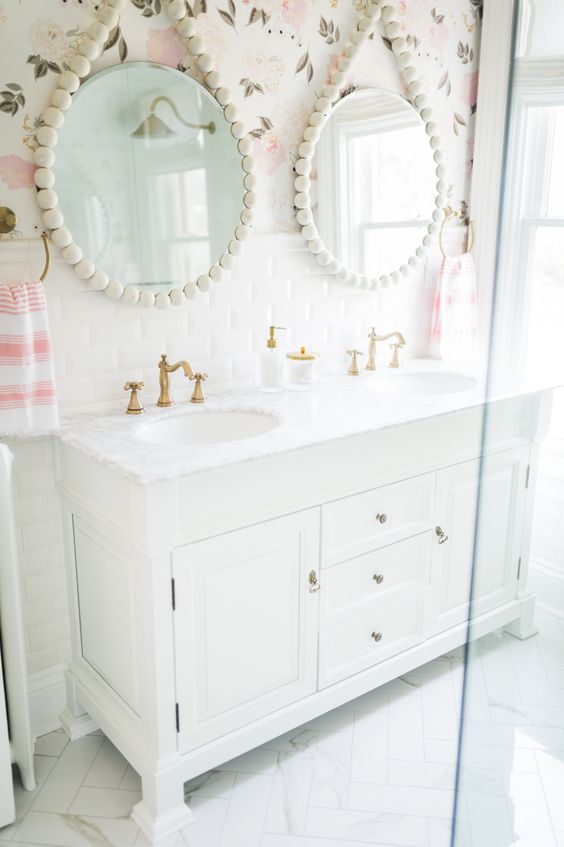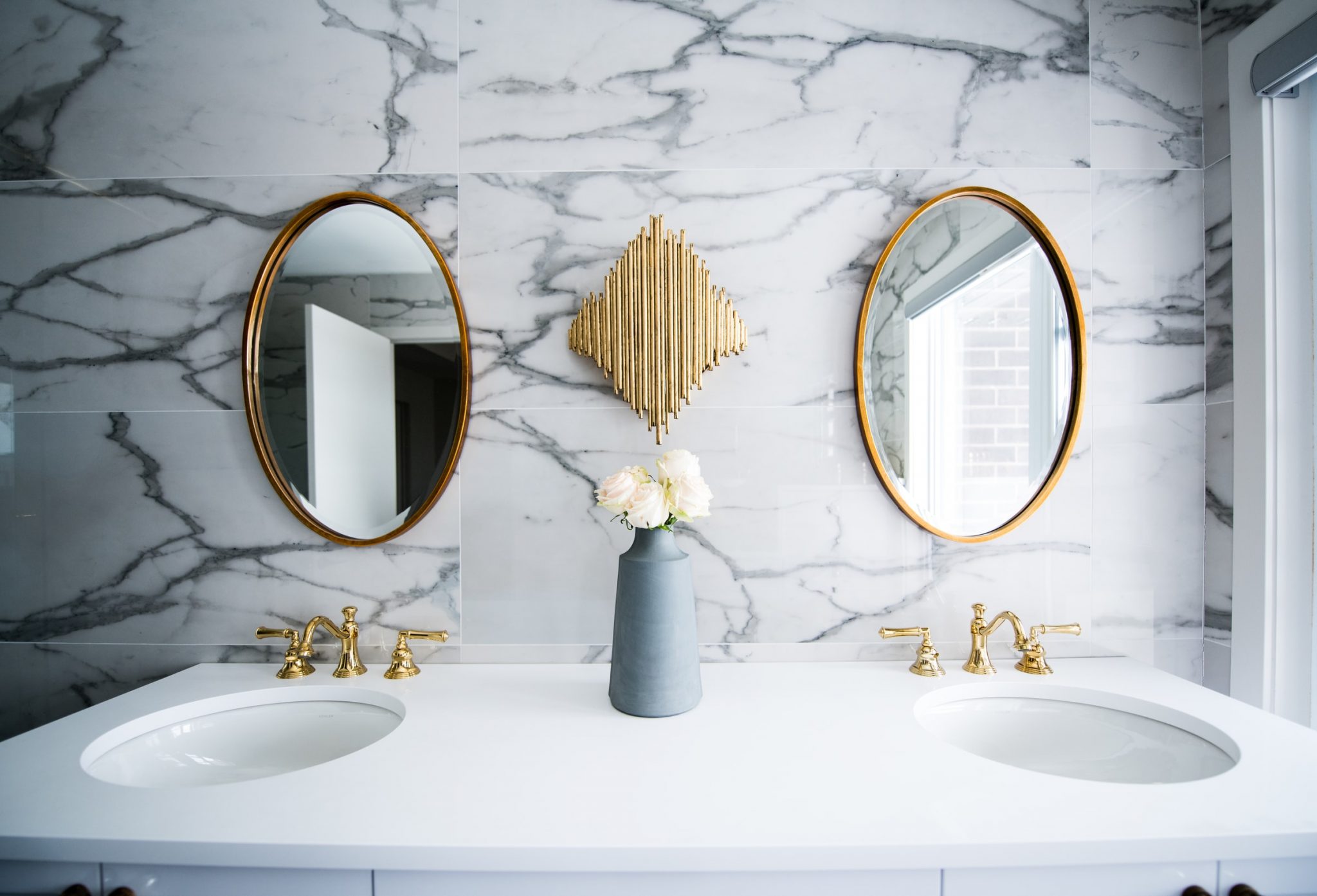 Photo by Christian Mackie 
Small Bohemian Bathroom Ideas
One design style that will never go out of style is Boho-chic interior design. This easy-breezy, full-of-life style is all about personality. Plants are the go-to accessory for creating a simple boho bathroom. Then, there's the mixing of textures and patterns using tiles, rugs, and wallpaper. Throw in a few natural, or wooden elements and you're all set.
See this roundup of easy, low-maintenance indoor plants that are perfect for beginners!
What I love about bohemian decor is the no-rules approach. You can do the simple, quaint version (just a few plants and wooden accents here and there), or you can go full-on Boho-maximalist with loads of pattern and texture. It really depends on your own personality. So explore your boho style, experiment, and see what you come up with.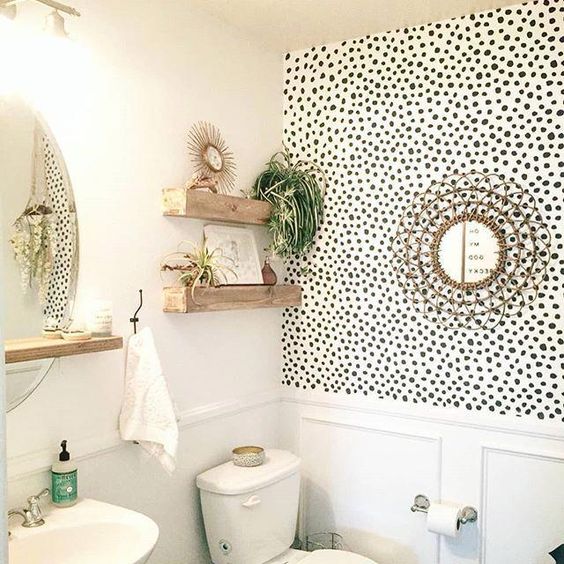 Pinterest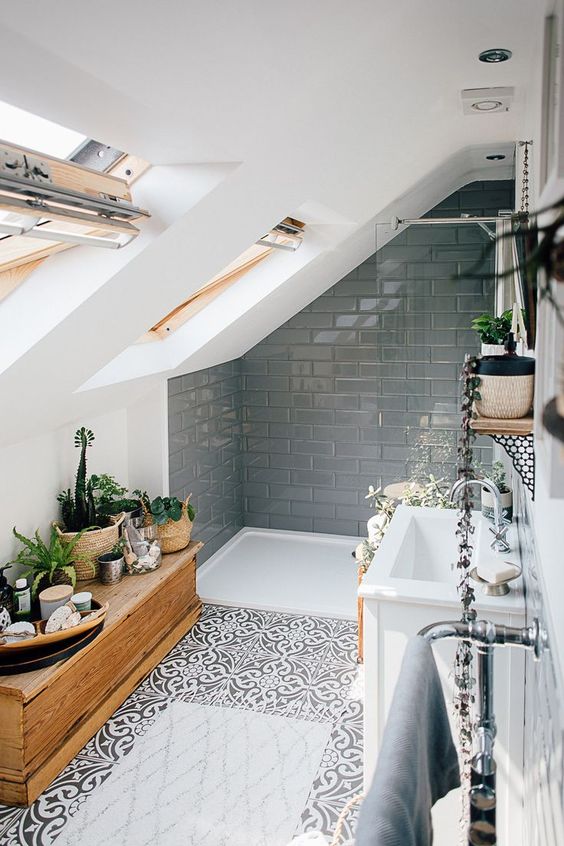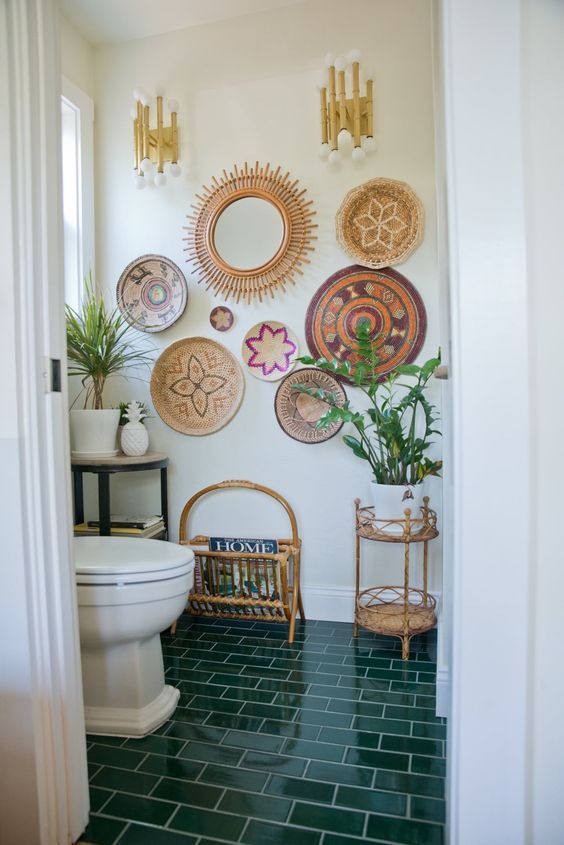 Pinterest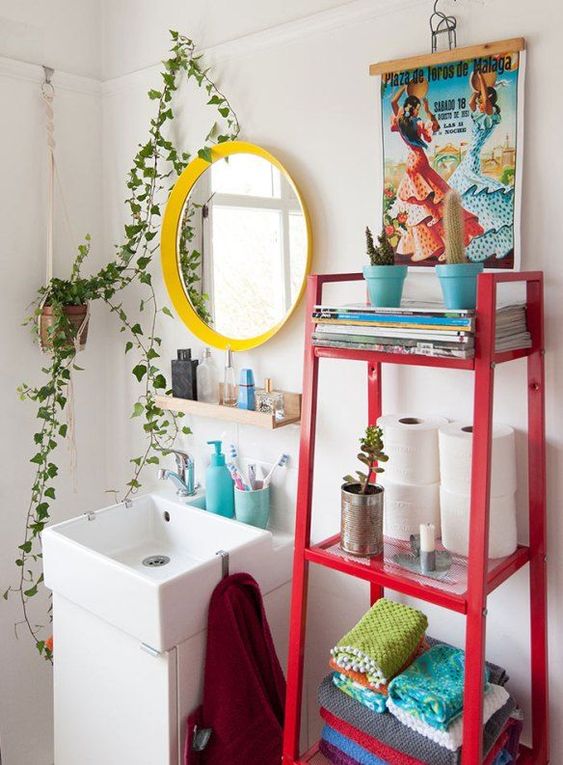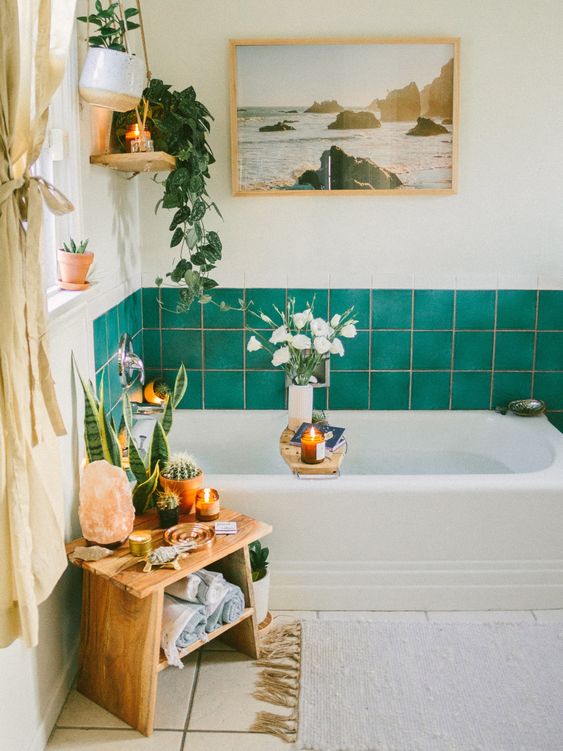 Black & Blooms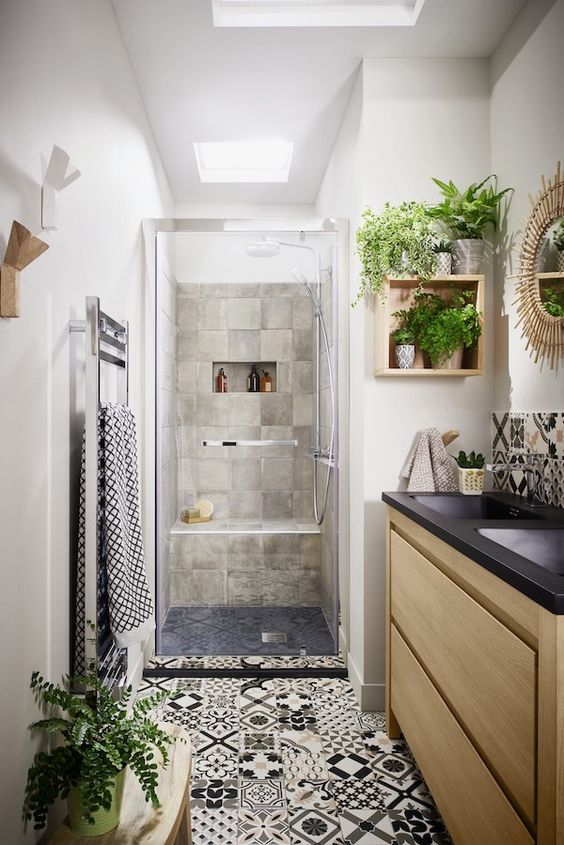 Pinterest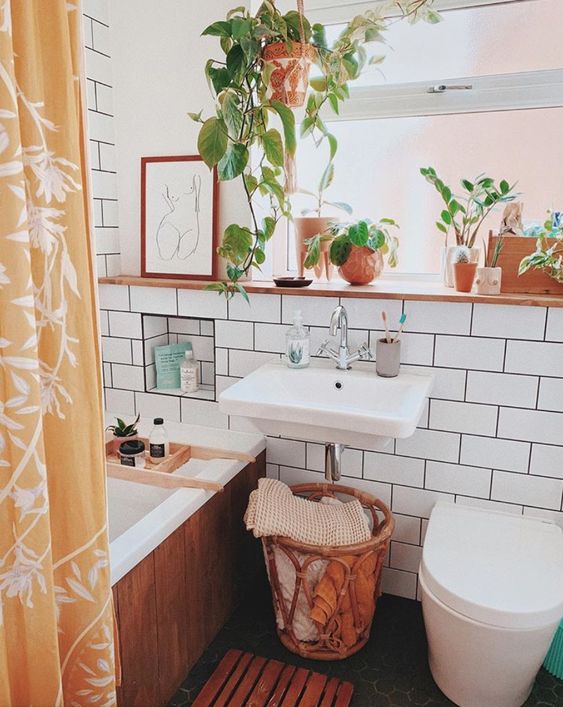 @emilyjanelathan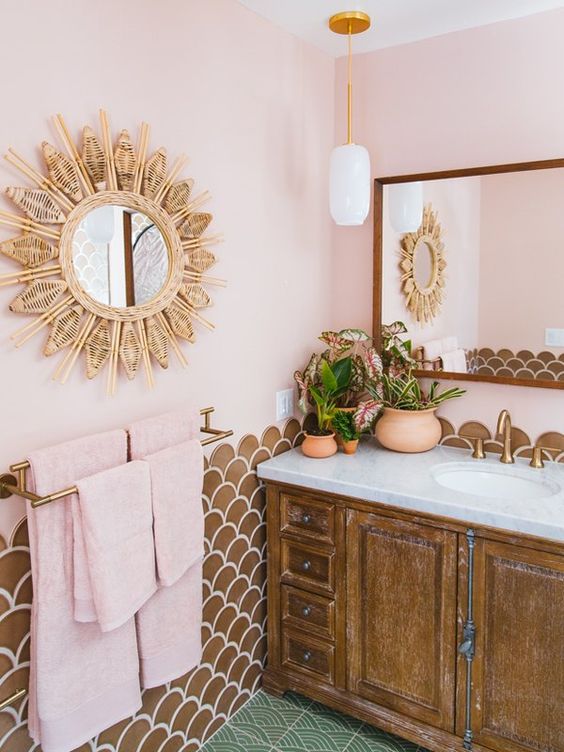 hunker.com
White 'N Bright Bathroom Decor
When you want to keep the walls simple and let your accessories shine, a pristine white space is the way to go. Sprinkle in some color by adding a new shower curtain, some decorative shelves, artwork, and other accents. Also, switching out cabinet and lighting fixtures are a great way to create a fresh look.
Adding only a few contrasting elements will help to maintain that bright and airy feel. Although there's a lot of white space in these bathrooms, they are certainly NOT dull.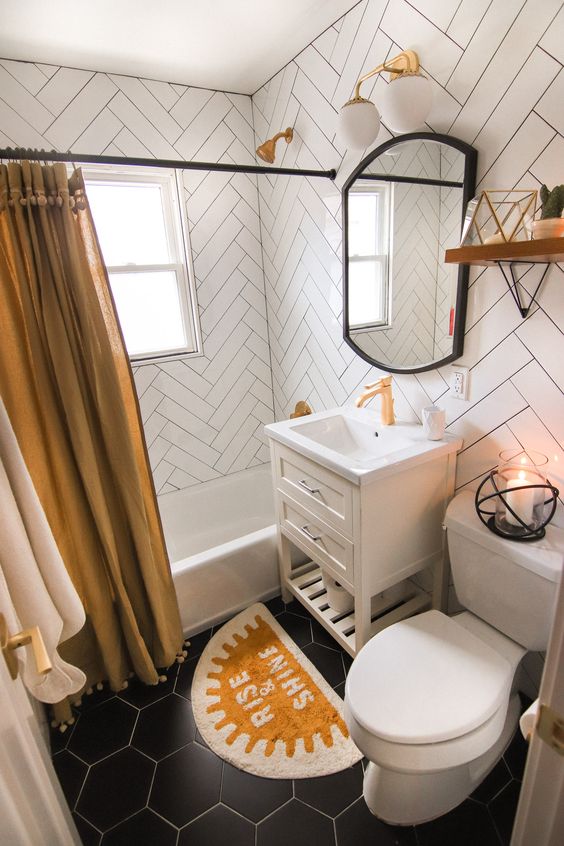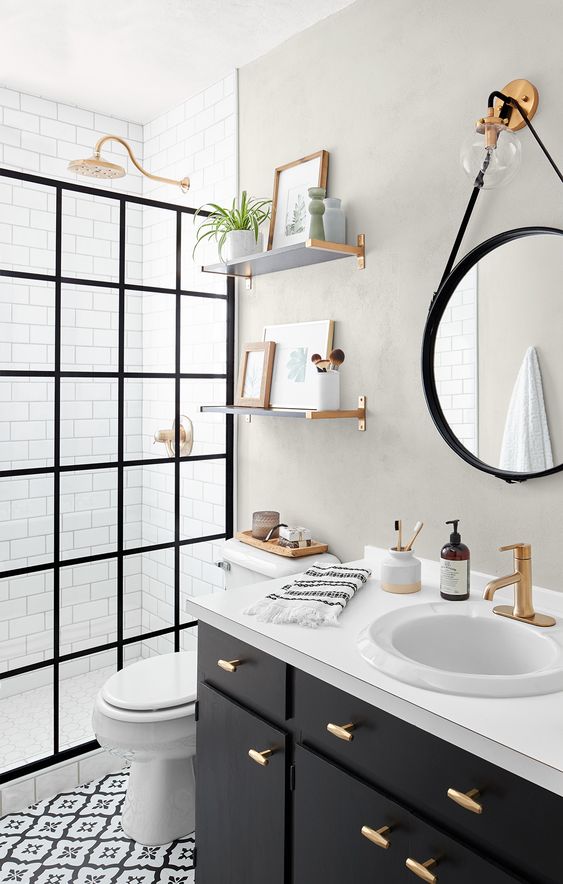 bhg.com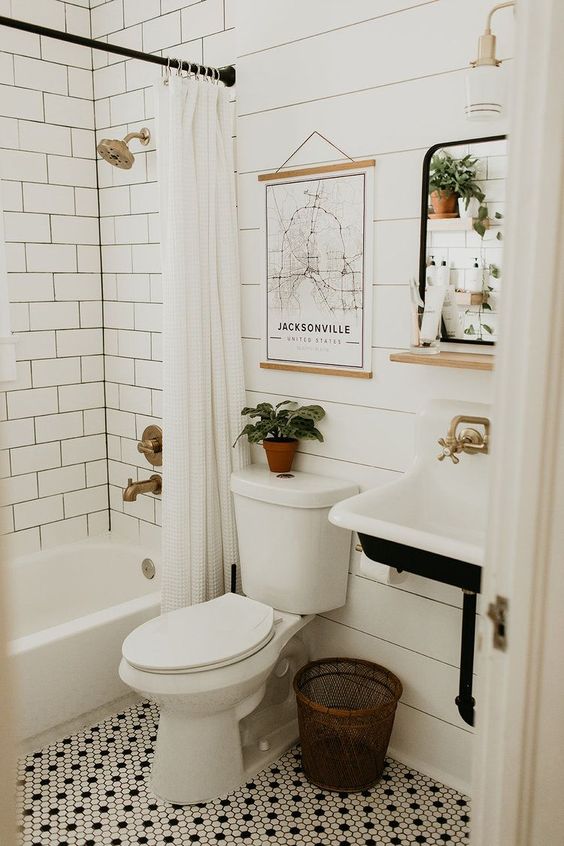 Pinterest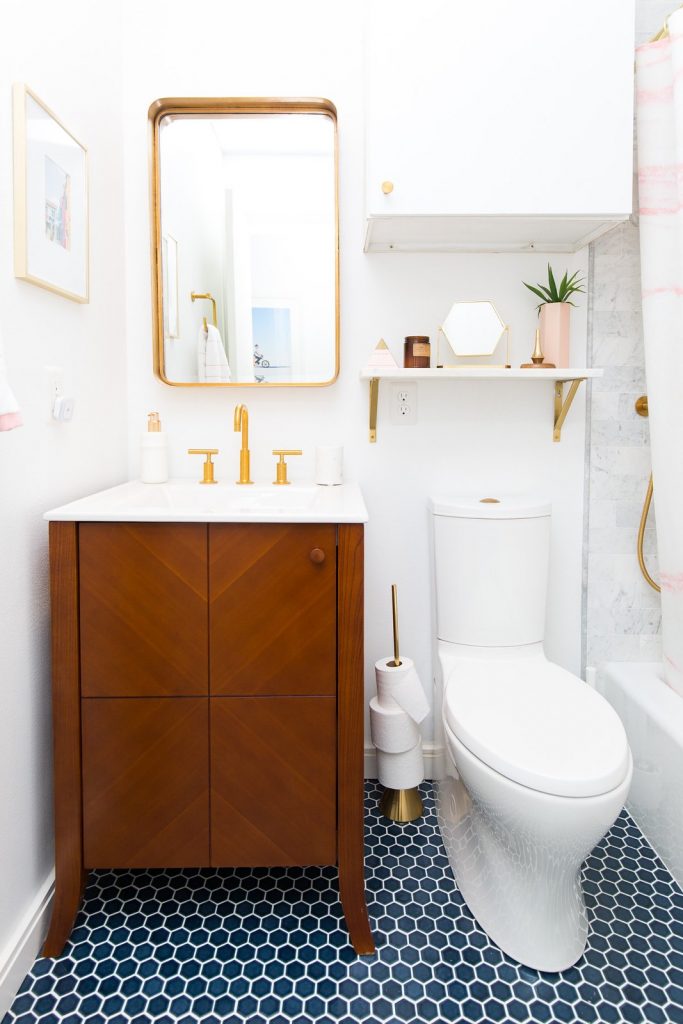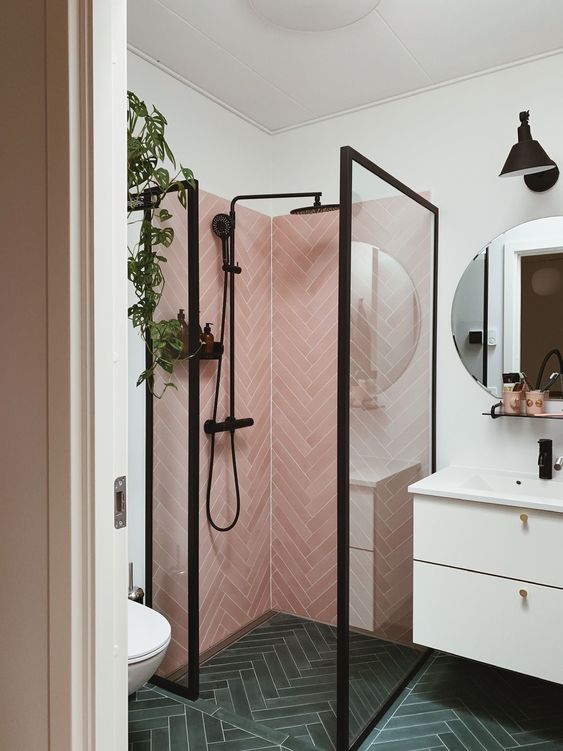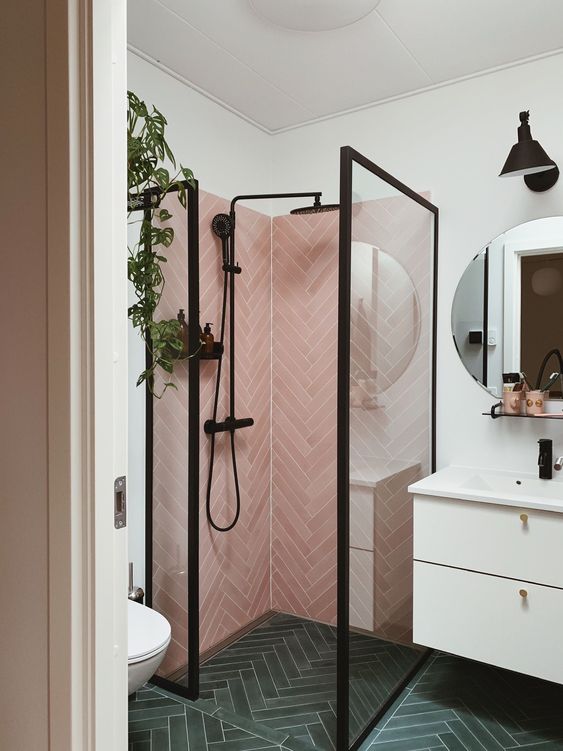 Pinterest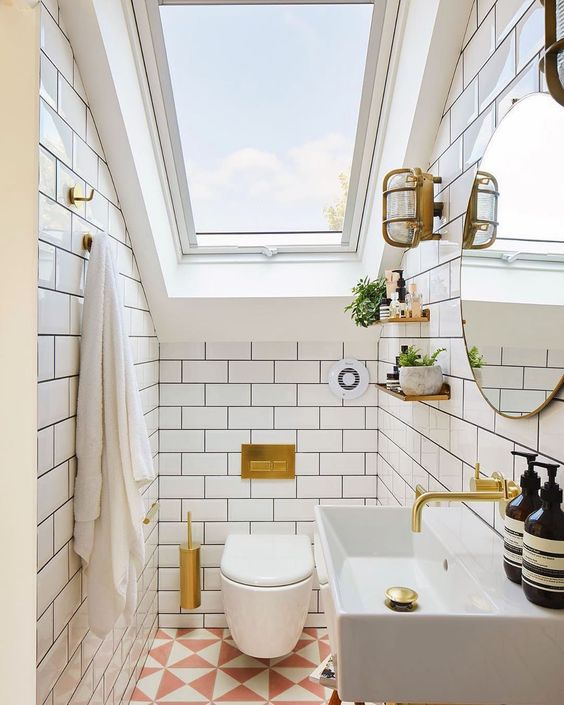 Small & Bold Bathroom Decor
…But if you're on the daring side of the decor spectrum, don't hesitate to shake things up a bit. Small spaces can make a bold statement too. These small bathrooms prove that dark and striking colors have their own place in small spaces.
If you're not scared of dark and bold colors in small spaces, you might like these: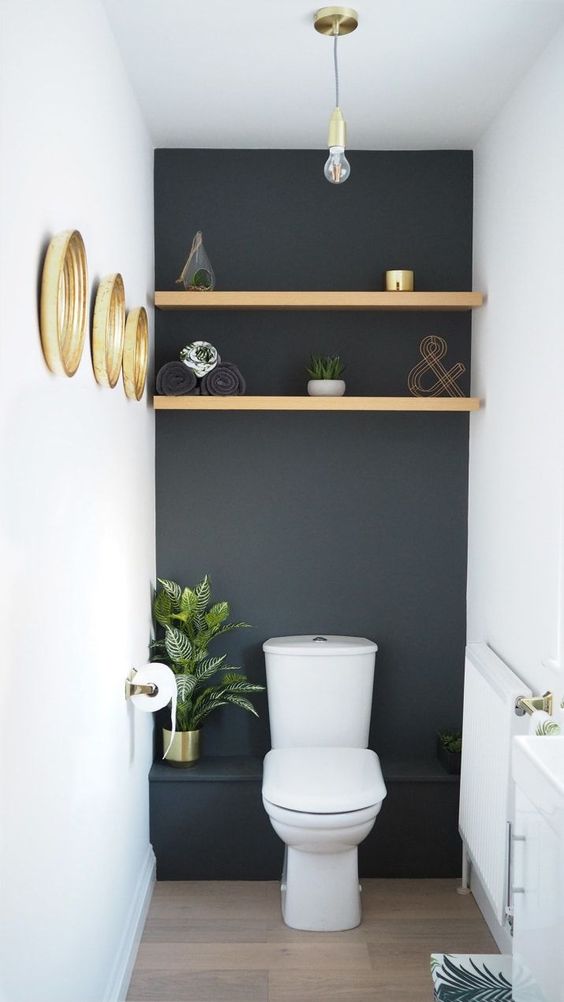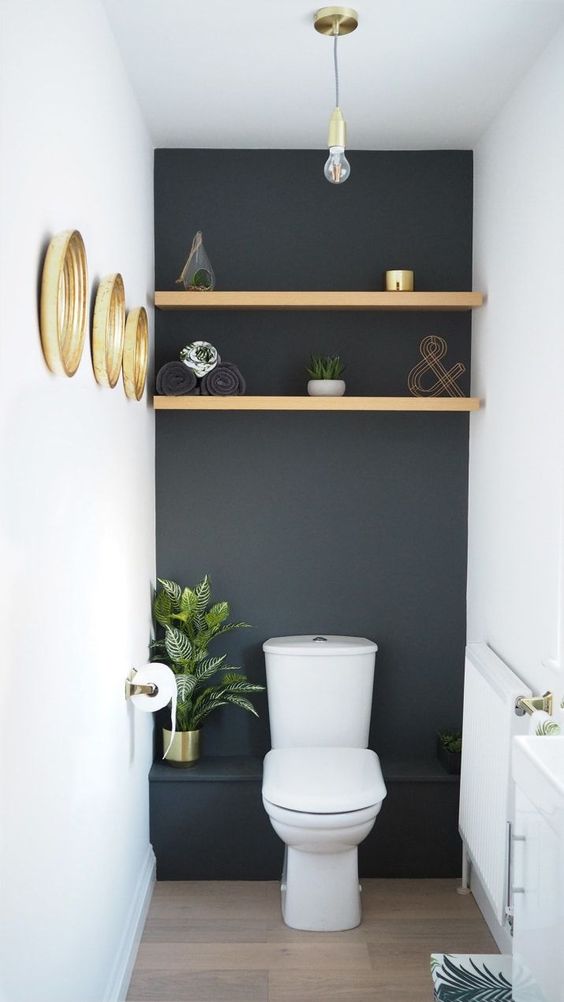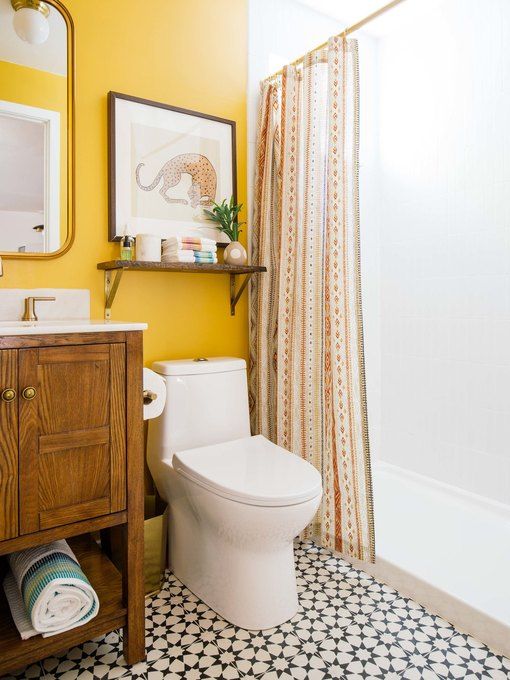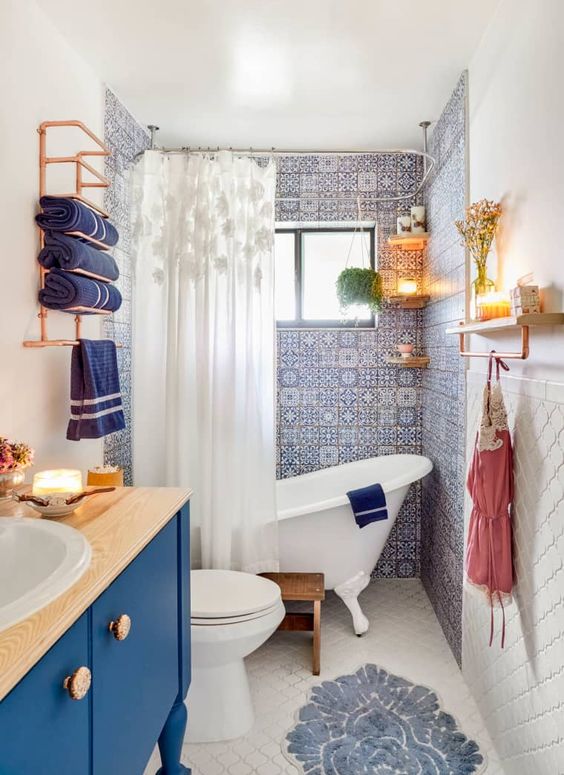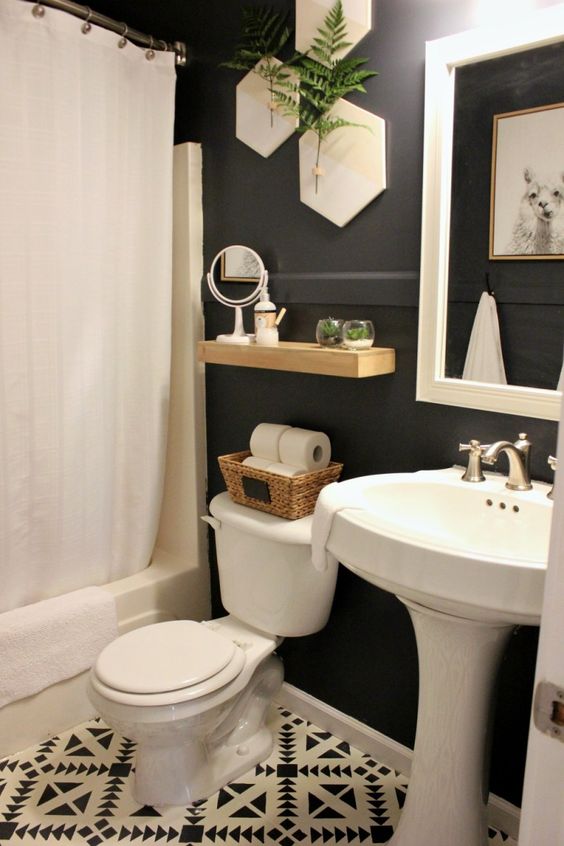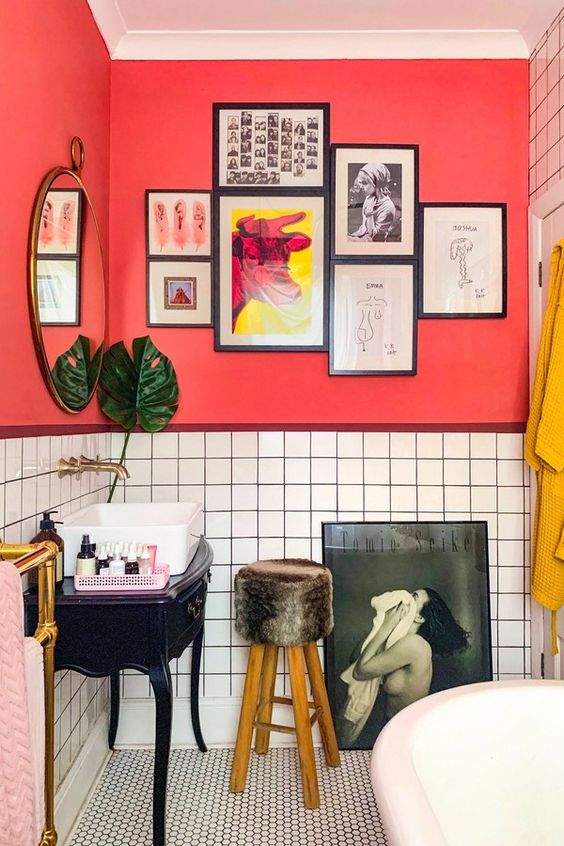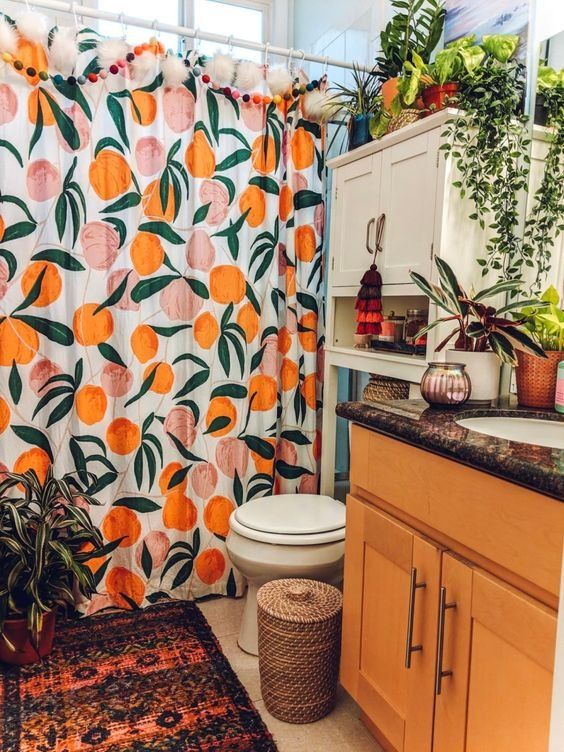 apartmenttherapy.com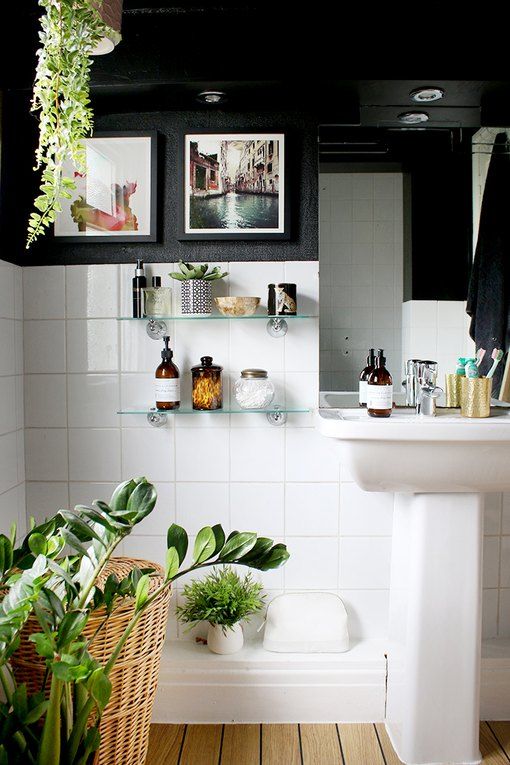 Plant-Filled Bathroom Decor!
And finally, one of my very favorites. A bathroom that doubles as a lush, green garden oasis! Exactly how many plants are considered too many?
Plants shouldn't be limited to living rooms or bedrooms alone. In fact, there are many plants that thrive in bathrooms. Plants that love low-light or humidity. Like the hard-to-kill ZZ plant from Bloomscape or the Pothos plant. Check out The Best Plants For Bathrooms by Bloomscape
Add a few plants to your bathroom for the ultimate spa and zen vibe. You don't have to go too crazy (if that's not your thing), but a nice pop of green always adds life into a space. Plants are a no-brainer decor accessory. They look beautiful in any decor!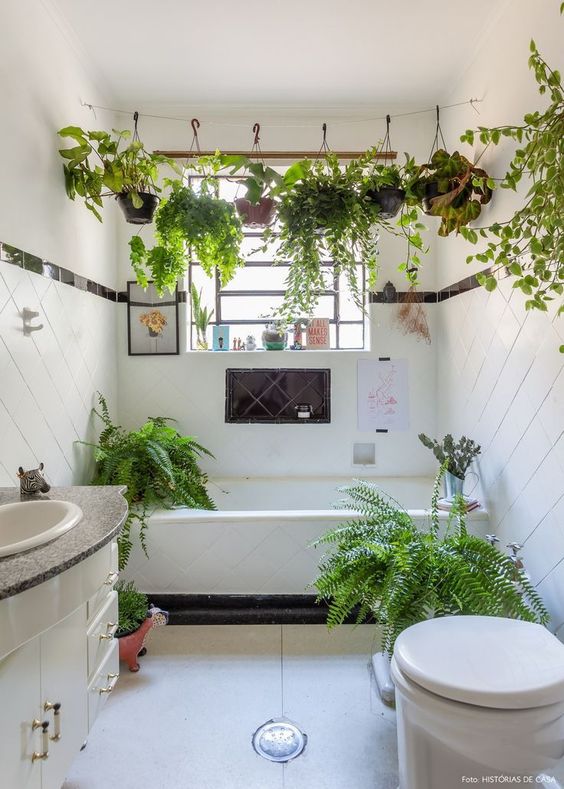 Pinterest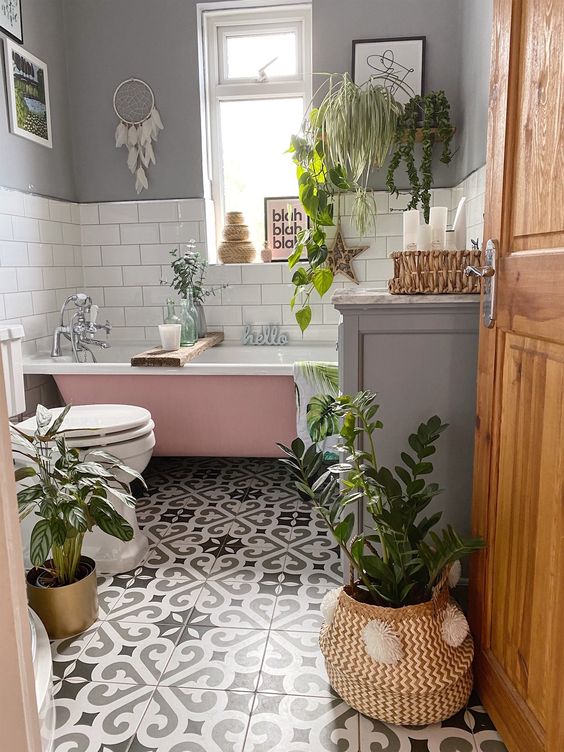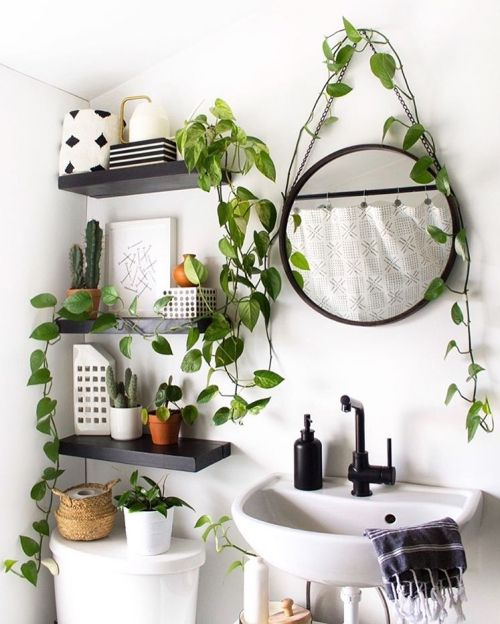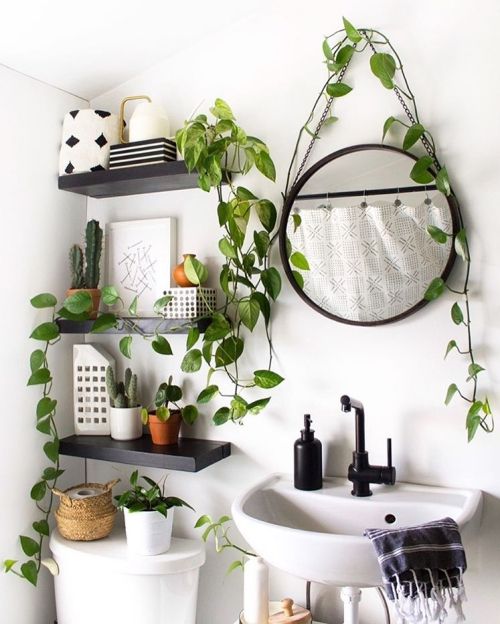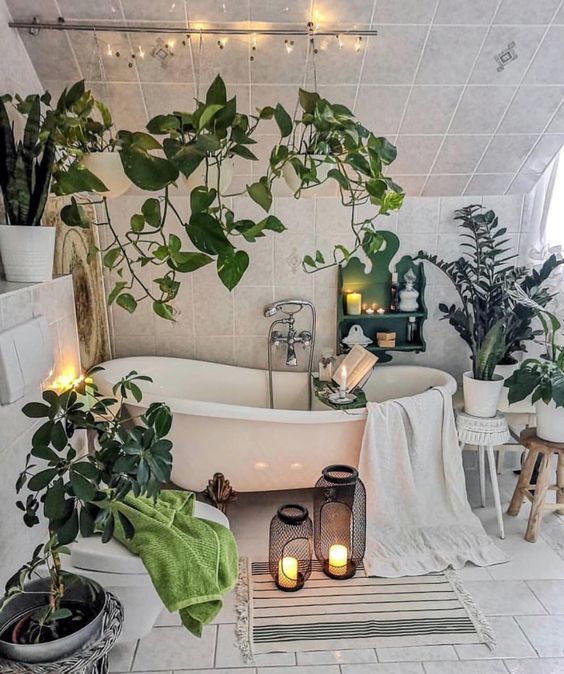 Pinterest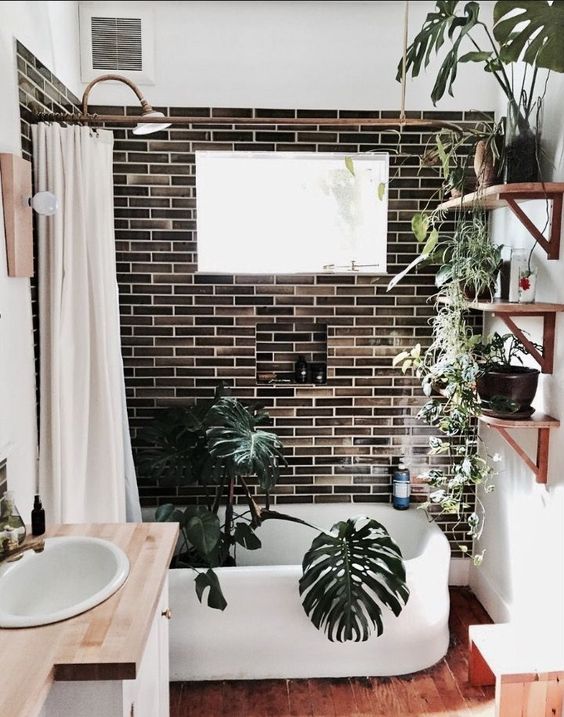 Pinterest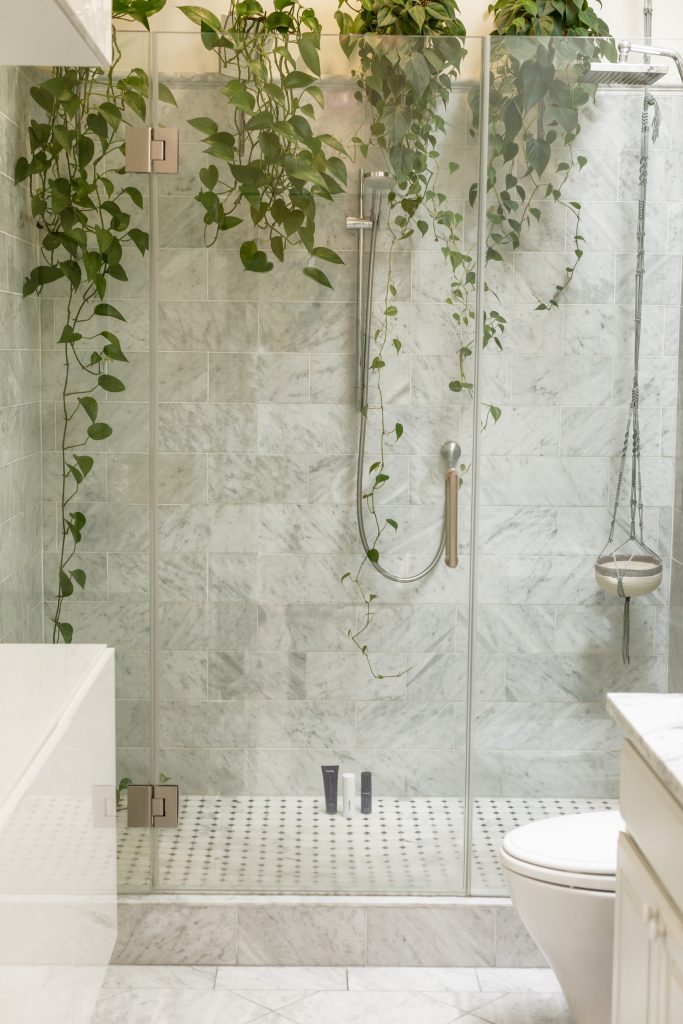 Want More Small Bathroom Ideas & Solutions?
PIN THIS FOR LATER!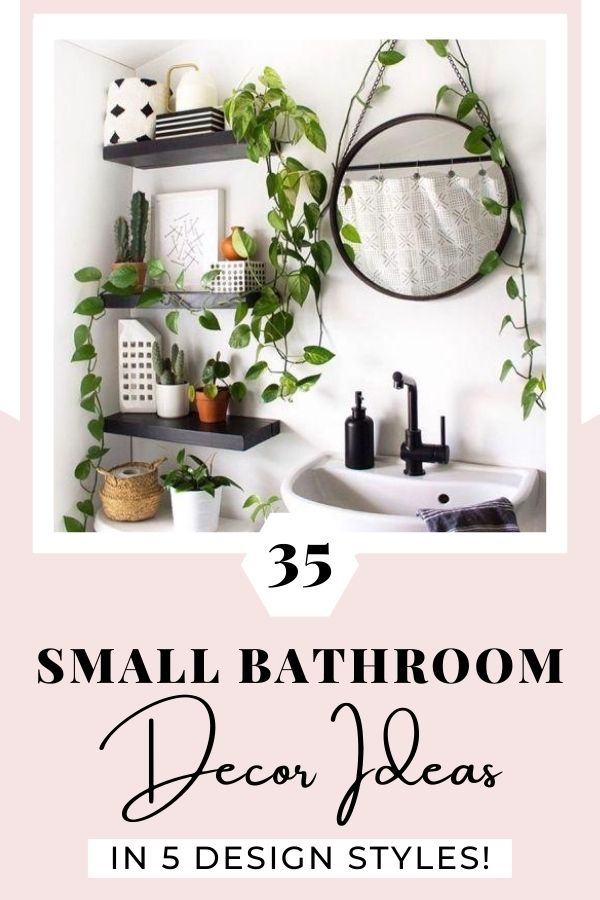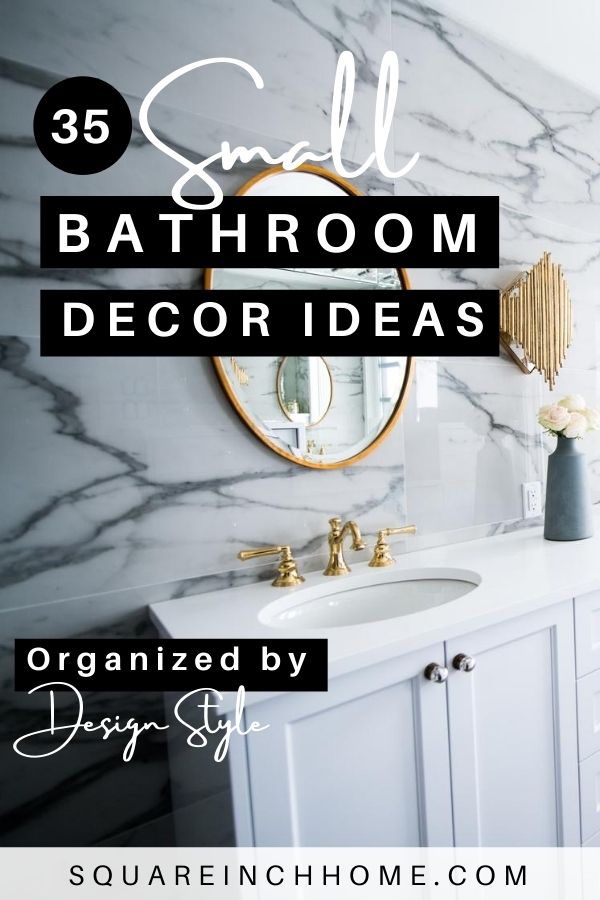 LATEST POSTS: