Cozy 40 Square Meter Apartment Uses Color-Zoning To Separate Spaces
We can all learn a thing or two from this cozy and bright studio apartment. Using color-zoning to separate a studio apartment is not only easy but its a great way to decorate your space.  Color zoning a room with paint or wallpaper is not new but its often under-utilized by studio apartment dwellers.
See All The Ways You Can Use Color-Zoning To Separate Your Studio Apartment.
This technique allows you to create that much needed visual separation without adding physical barriers like partitions or room dividers. With this technique, spaces can be divided yet still maintain a seamless flow throughout the room.
This chic 40 square meter studio is a perfect example of how effective color zoning can be. It features pretty shades of purple and pink that tie the room together; creating stunning and wildly feminine interior design.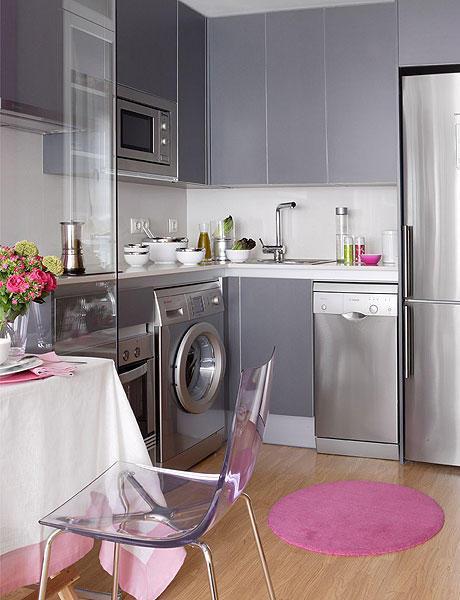 The kitchen creates its own separation with gray cabinets. The gray acts as a neutral base for the pink accents sprinkled throughout the space.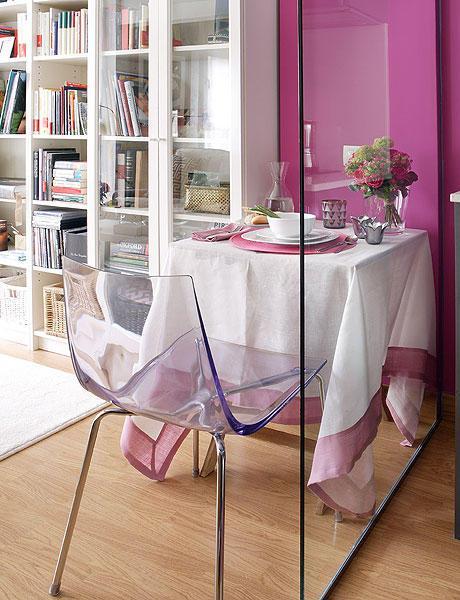 This dining area seats only one, but its design is perfectly executed, considering the space constraints. The purple wall instantly separates the dining area from both the living room and kitchen. without obstructing the flow between them.
Even though there is a physical barrier between the kitchen and dining area (glass panel) the painted wall is what really divides this space. The bold pink color does the job all by itself. That's the power of color-zoning!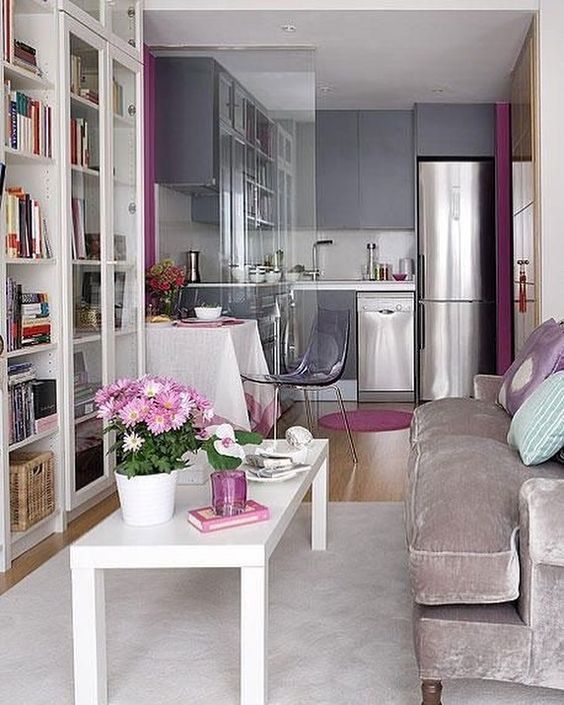 RELATED POST: 6 Easy Ways To Divide A Studio Apartment.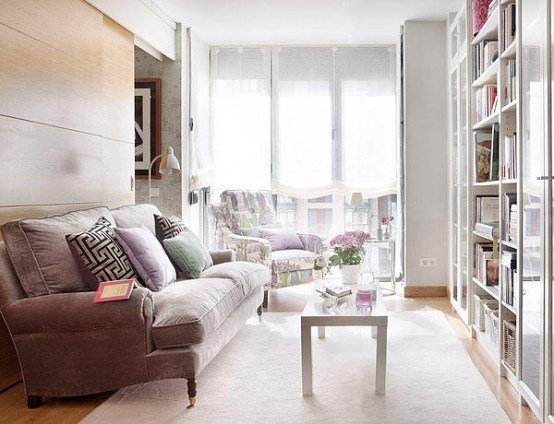 The dining area then blends seamlessly into the living room which features more beautiful shades of purple and pink.  The trick to color zoning is to incorporate some of the same colors throughout the entire space. This creates a more cohesive and harmonious feel to the room.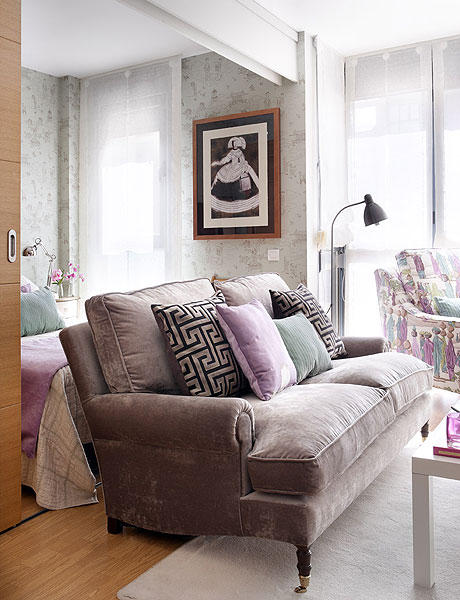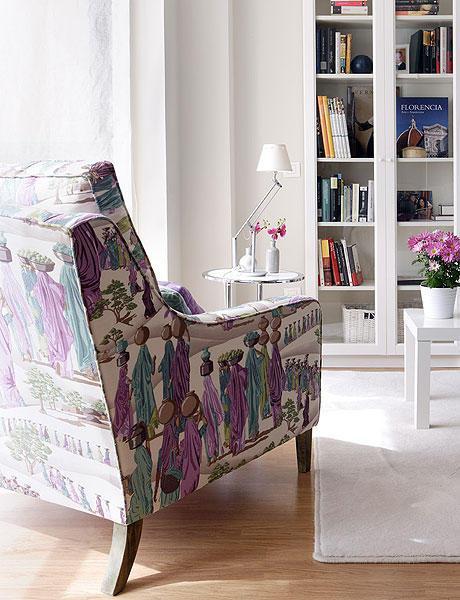 The bold pattern accent chair creates a beautiful point of interest in the room with more purple hues that blend beautifully with the rest of the space.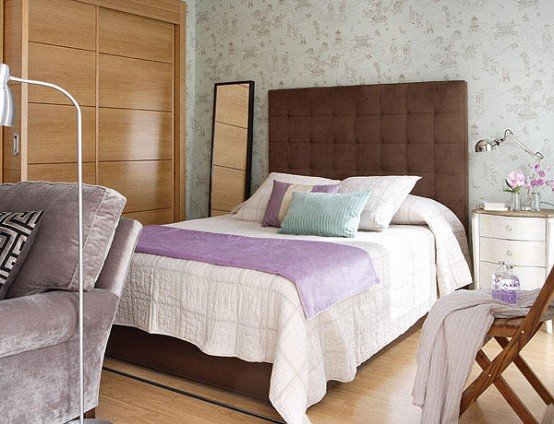 The bedroom area introduces new colors to the space with dark brown headboard and wood furnishings.  This bedroom demands its own space with the use of wallpaper. The use of wallpaper in this area only certainly helps to emphasize visual separation.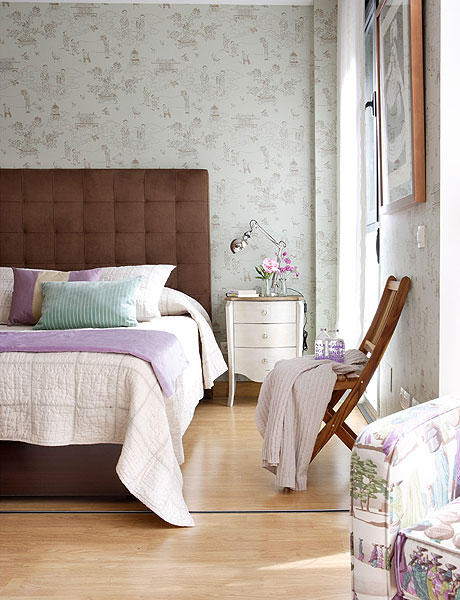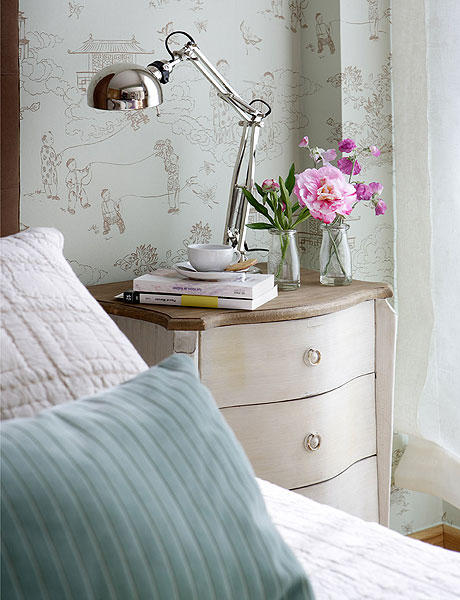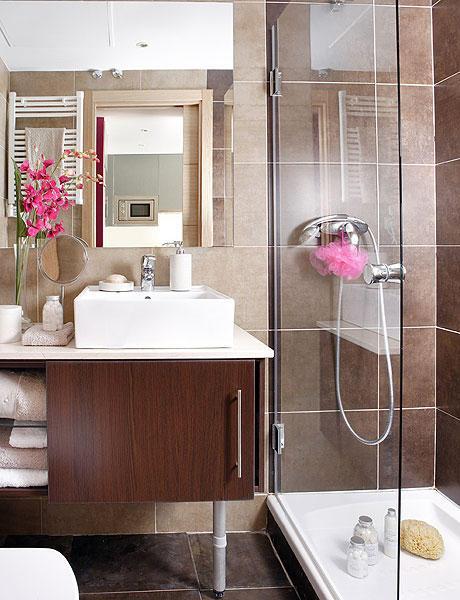 This apartment used the most simple and subtle accents to maintain the overall color scheme. Aside from the purple sofa and accent chair, they used a pink bowl and a simple pink rug in the kitchen, pink table mats and table cloth with pink trim in the dining area and lots of pink and purple flowers throughout the space. Even that pink loofa was an accessory!
It just shows that decorating a studio apartment or an open floor plan may not be as difficult as it seems.  And that decorative accents don't have to cost you a lot of money.  If you're not a fan of room dividers and partitions, try color-zoning to separate your studio apartment.  It's a great alternative!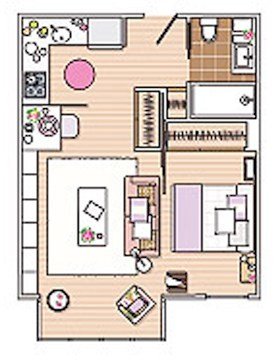 Source: DigsDigs
Thinking about Using The Color-Zoning Technique? Here's How To Do It!
For More Small Space Decor Ideas, Check Out These Posts!
PIN THIS FOR LATER!