The Best Machine Washable Moroccan Rugs From Ruggable
Ruggable is the go-to spot for stylish and affordable washable rugs. I've compiled the 10 best machine washable Moroccan rugs from their collection. You're gonna love these!
Morrocan-styled rugs are an easy way to add color, texture, and culture to any space. Ruggable offers stylish, easy-to-clean Moroccan rugs in a variety of colors and patterns.
Ruggable rugs were designed to be stain-resistant for all of life's spills. They are pet-friendly, kid-friendly, and machine washable. Choose from 10 different styles and up to 9 sizes in each. Including round rugs, and runners. Finding one that suits your style and space is easy!
If you want easy, no-hassle rugs, Ruggable is definitely worth considering. Here are my 10 Moroccan Rug picks!
Remember: The picks below are area rugs but you can get these styles in small or larger sizes, including runners, and round styles!
*This page contains affiliate links. If you purchase something through these links, I may receive a small commission. I only recommend products that I love and trust! See the full disclosure here. **
Machine Washable Moroccan Rugs You'll Love!
Moroccan Diamond Plush Rug
SHOP the Moroccan Diamond Plush Rug Here on Ruggable.
Sophisticated style meets washable softness. Inspired by the textures and weaving techniques of Moroccan Berber rugs, this high-pile rug features a black diamond pattern on a white background.
This rug is great for layering. In my other post – "How To Mix & Match Rugs" – I included an image of a rug just like this layered on top of a larger natural woven rug. The pairing is beautiful! See it here.
Terali Slate Rug
The Terali Slate Rug showcases a textured trellis motif in grey-green, slate blue, and pearl. This contemporary, blue Moroccan rug-inspired design goes well in any modern home and with a variety of other color motifs and decor elements. SHOP the Terali Slate Rug from Rruggable.
Kenza Polychrome Rug
Bring colorful Boho vibes to your home's interior with the Kenza Polychrome Rug. This Moroccan-inspired design features multicolored diamonds and arrows in hues of garnet, seafoam blue, dark teal, and Danish yellow. Perfect for a kid's bedroom! SHOP the Kenza Polychrome Rug Here.
Moroccan Ornate Plush Rug
This high-pile rug features elaborate linework and a geometric pattern inspired by the artistry and weaving techniques of Moroccan rugs. SHOP the Moroccan Ornate Plush Rug Here from Ruggable.
Kavi Diamond Rose Gold Rug
This playful take on traditional diamond shapes is hand-drawn in taupe on an intermingled field of cream, nude pink, and light rose gold hues. Create a soft and stunning statement by adding this accent to your urban or suburban home interior. SHOP the Kavi Diamond Rose Gold Rug Here.
Lunja Lava Rock Rug
Capture the splendor of Morocco with the Lunja Lava Rock Rug. Drawing inspiration from the Moroccan rug designs, this abstract, geometric motif enjoys beautiful tones of dove grey, mahogany, grey taupe, and cream and will add both far-off and one-off drama to any urban or suburban home. SHOP the Lunja Lava Rock Rug Here.
Marrakesh Beige Ivory Rug
The Marrakesh Beige Ivory Rug exudes worldly elegance with its minimalist motif. This Moroccan rug-inspired design blends ivory, pearl, golden beige, java, and ash brown colors to form an abstract pattern, giving you a versatile design that effortlessly complements any modern, Scandinavian, and transitional home furnishings. Shop the Marrakesh Beige Ivory Rug Here.
Latiff Autumn Rug
Greet the changing of seasons with the Latiff Autumn Rug. This Persian rug-inspired motif features a band of floral medallions surrounding a field of fanned florets. Tinted in brick red, summer orange, sea blue, and bittersweet chocolate, this accent rug will complement any contemporary, classic, or eclectic-style interior. SHOP the Latiff Autumn Rug Here.
Farah Autumn Rug
The Farah Autumn Rug will add warmth and a seasonal touch to your space. Inspired by Moroccan rug designs, this fall rug features a diamond motif that's playfully composed and beautifully tinted in rich autumnal shades of ombre marigold, merlot red, fern green, and raisin. SHOP the Farah Autumn Rug Here.
Lunja Plum Rug
Intricate, geometric patterns, inspired by the Moroccan rug designs, are exquisitely featured in spicy hues of burgundy red, orange, midnight blue, and cream. Enjoy this timeless accent piece beautifully suited to enrich any urban or suburban space. SHOP the Lunja Plum Rug here.
Pin It For Later!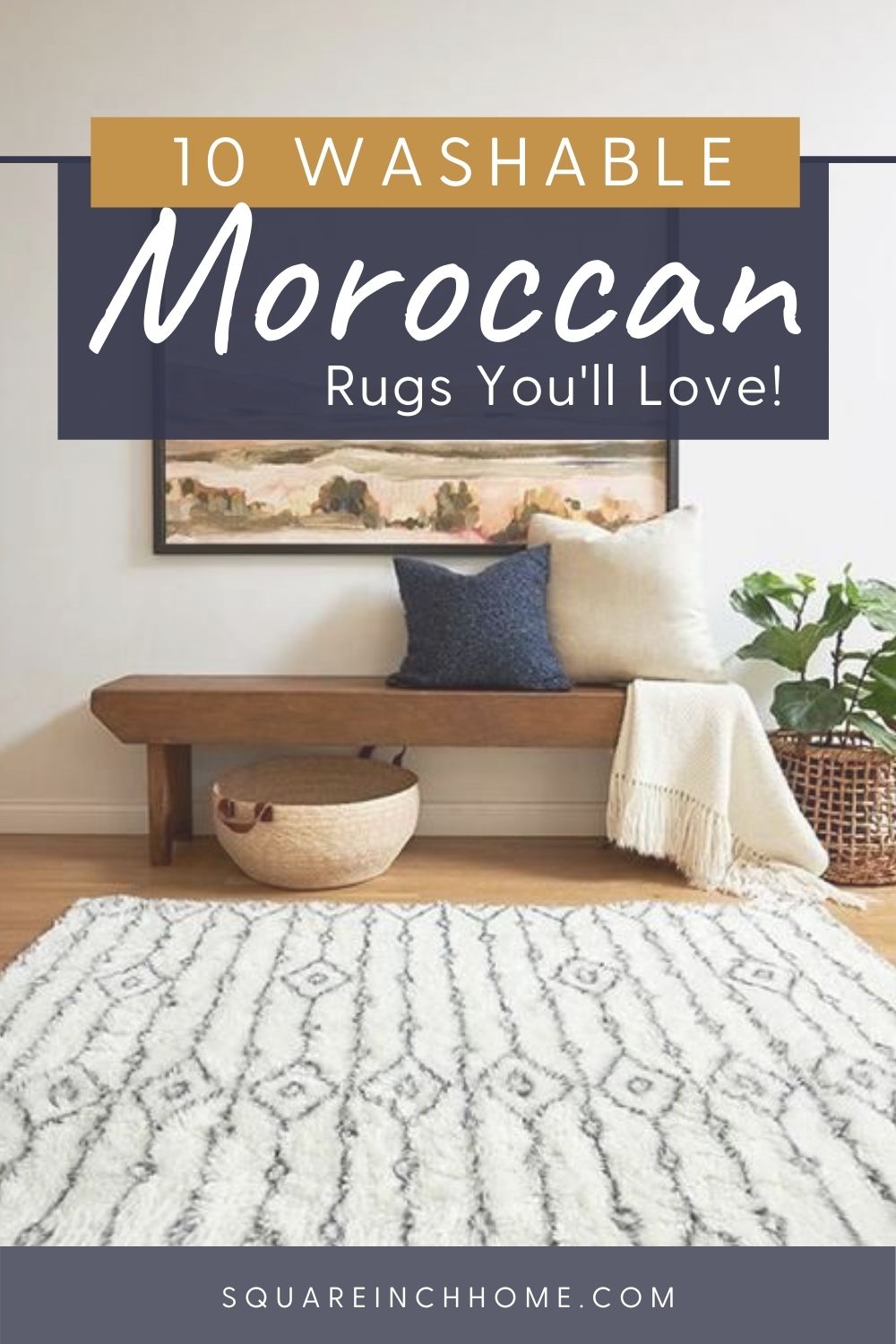 Latest On The Blog:
---